A Dallas resident who recently traveled abroad is isolating in a local hospital to prevent the spread of Monkeypox, a rare disease that has a death rate of about 10 percent in Africa.
On Friday, the Centers for Disease Control and Prevention (CDC) confirmed the man recently returned to the United States from Nigeria and was in a Texas hospital. Given the ability for the virus to spread, officials were working with the airline to contact passengers and others who may have been in contact with the patient when he flew from Lagos to Atlanta and then Atlanta to Dallas.
Fortunately, since passengers were required to wear masks because of COVID-19, the CDC believes the risk of the virus spreading through respiratory droplets to be low. It's the most common way monkeypox spreads from one person to another, but can also spread through indirect contact with contaminated clothing or linens.
"This case is not a reason for alarm and we do not expect any threat to the general public," Dallas County Judge Clay Jenkins said in a statement.
Monkeypox was discovered in 1958, according to the CDC, and garnered its name because two outbreaks occurred in colonies of monkeys who were being kept for research. The first human case wasn't recorded for another 12 years in the Democratic Republic of Congo and there have been only three reports of documented cases outside of Africa three times. The last documented case of monkeypox in the United States was in 2003 when there were 47 cases, the CDC reported.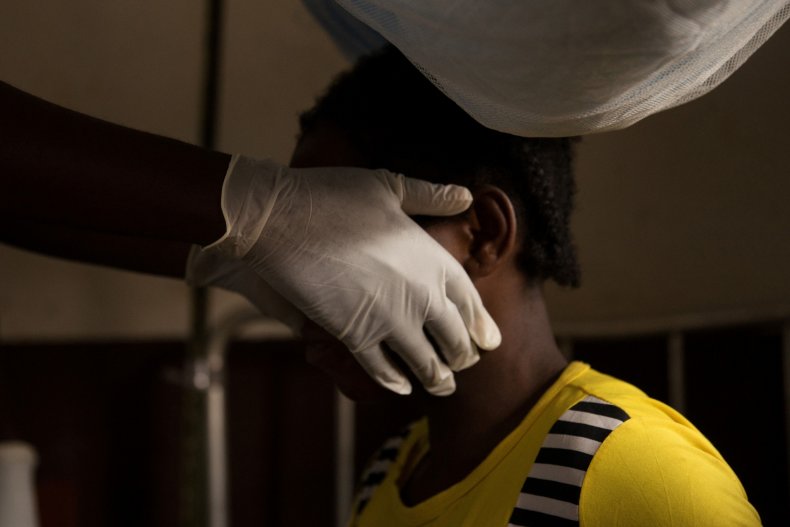 There are two different clades of monkeypox and the Central African clade tends to be more severe and has a higher mortality rate than the West African clade.
Monkeypox is similar to smallpox, hence the similar names, but often has milder symptoms. It often begins with a fever, headache, muscle aches and exhaustion and symptoms can appear up to 21 days after infection.
The key difference between symptoms of smallpox and monkeypox is that the latter can cause lymph nodes to swell.
Typically, the illness can last about two to four weeks, but there's no proven, safe treatment for the infection in the United States, according to the CDC. However, the smallpox vaccine, antivirals and vaccinia immune globulin can be used to help control outbreaks.
Had passengers on the plane not been wearing masks, the potential for the virus to spread could have been much greater and Dr. Philip Huang, director of the Dallas County Health and Human Services, said it serves as a reminder about the potential for disaster.
"This is another demonstration of the importance of maintaining a strong public health infrastructure, as we are only a plane ride away from any global infectious disease," Huang said.