What Is Munchausen Syndrome By Proxy? About the Rare Illness Featured in 'The Act'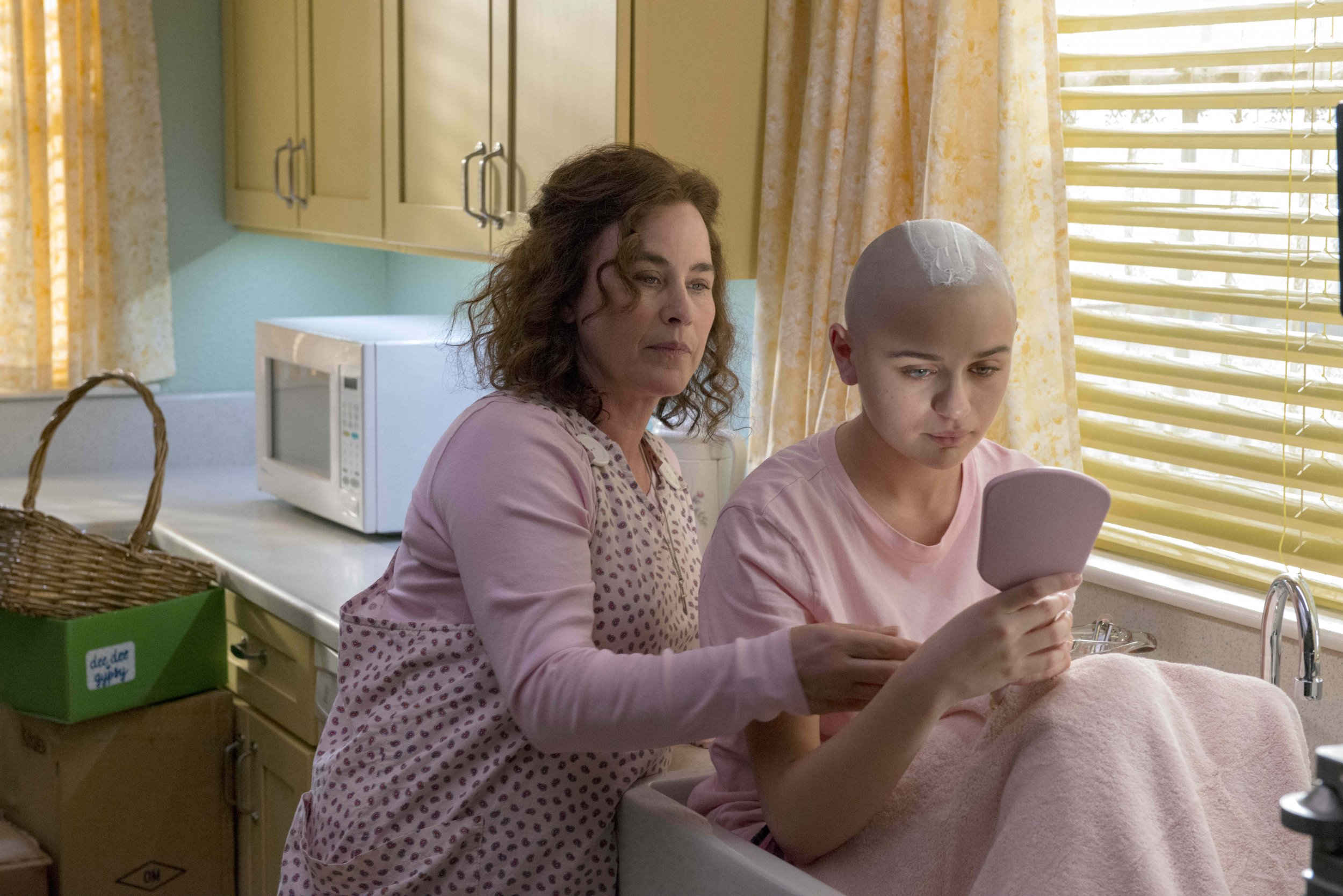 Hulu's latest original series, The Act, focuses on the perception of illness. Though Gypsy Rose Blanchard may not have been truly sick, her mother, Dee Dee Blanchard, was. The series explores Blanchard's Munchausen syndrome by proxy, a mental illness that encouraged her to keep her only daughter, Gypsy, sick through childhood and into early adulthood.
Munchausen syndrome by proxy, while a fairly rare illness, has begun to creep its way into fictionalized stories. In 2018, it took center stage in HBO special Sharp Objects, based on the book of the same name by Gillian Flynn. The Act is true story, even though in Hulu's adaptation, actors take on the dramatization of what was once reality.
So what, exactly, is the illness? Munchausen syndrome by proxy is "a mental health problem in which a caregiver makes up or causes an illness or injury in a person under his or her care, such as a child, an elderly adult, or a person who has a disability. Because vulnerable people are the victims, MSBP is a form of child abuse or elder abuse," according to the University of Michigan Medicine website.
The website's explanation begins with a warning to those reading who feel they may be the victim of the illness. It advises to hide their search history and keep information stored safely with a friend, so as to not anger a potentially dangerous caregiver.
Blanchard kept Gypsy sick with a plethora of medications, overexaggerated and falsified medical complaints, and lies. As a child, Blanchard told Gypsy and others her daughter suffered from Leukemia and Muscular Dystrophy, among other illnesses and physical concerns, like brain damage. Throughout most of her life, Gypsy believed she had all of the listed illnesses.
Many caregivers with the illness keep those in their care sick for sympathy. Though Blanchard's true motives are unknown, it's common knowledge Blanchard and Gypsy profited from gifted trips to Disney World, a home built for their family and were granted a series of other financial gains. There was, also, a sense of sympathy and community support for the family, who was beloved by the community.
Blanchard was murdered by Gypsy and her then-boyfriend, Nicholas Godejohn, in 2015. Though Gypsy is currently in prison, she told ABC News she feels freer behind bars than she ever did with her mother. Gypsy is eligible for parole in 2024. Godejohn is sentenced to life in prison.