President Donald Trump is set to sign the Music Modernization Act (MMA) into law Thursday in the company of musicians Kanye West and Kid Rock, Pitchfork reported Wednesday. The act, which has been vocally supported by all facets of the music industry, focuses on new copyright laws for the streaming era. The bill passed in the Senate and House and now awaits Trump's signature.
The MMA was created in the likes of music publishers and digital service providers (DSPs), like Spotify and Apple music, to reduce liability through mechanical licensing, Billboard reported in February. It also gives a guideline for performance rights organizations ASCAP and BMI to ask for better pay for their tracks streaming on DSPs.
Through the law, DSPs will contribute funding for a shared music database accessible to publishers and DSPs, which would be the first of its kind. The new database, following MMA guidelines, will service the licensing process digitally instead of by paper, which is still required by sending a Notice of Intentions in paper form.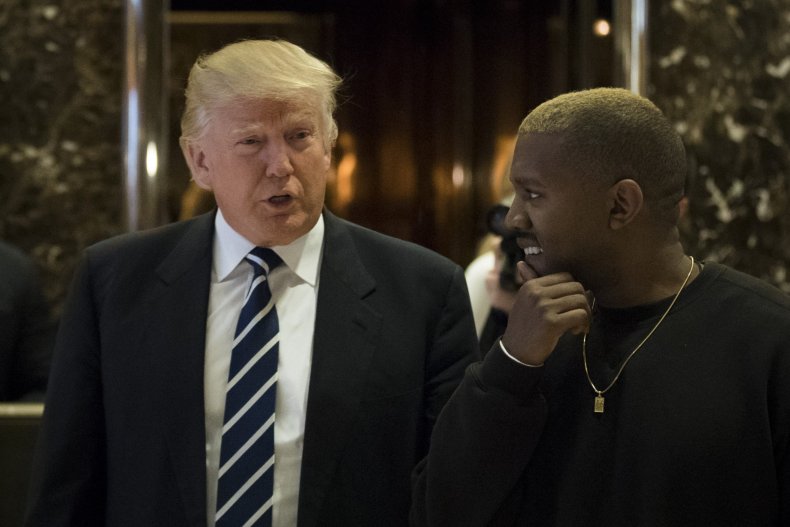 It's important to note that DSPs, many times, are on the opposite side of music industry issues from writers and music publishers. The world has seen disagreements among artists and streaming platforms, for example, when Taylor Swift notably pulled her entire musical catalog from Spotify in 2014. The country artist noted the streaming site, which has a free option for users, limits income for artists.
"In recent years, you've probably read the articles about major recording artists who have decided to practically give their music away, for this promotion or that exclusive deal," Swift wrote in a Wall Street Journal op-ed. "My hope for the future, not just in the music industry, but in every young girl I meet…is that they all realize their worth and ask for it."
The MMA if signed, is a large change, that both sides, surprisingly, agree on.
West was scheduled to attend a White House lunch with Trump on Thursday ahead of the announcement the act will be signed. Instead, the pair was prepared to talk about Chicago manufacturing and creating jobs for former prison inmates, Pitchfork reported.
Some Twitter users are disappointed with Kid Rock and West being present at the signing. "Hundreds of people––and many of my friends––have worked diligently through a headwind to get this legislation to the brink of passage. It will be a disgrace if it crosses the finish line in this manner," musician Blake Morgan tweeted. Another followed in Morgan's message saying they couldn't imagine "two s****** people to stand behind the possible law.