What My Brother's Gun-inflicted Suicide Taught Me | Opinion
I remember that day so clearly. When he called that morning, my 26-year-old younger brother Louie was filled with laughter and jokes, as he often was.
It wasn't unusual for him to call because we were incredibly close, but Louie seemed more sentimental than usual that day. In fact, he called all my siblings that day. I realize now that he was saying goodbye.
Four hours later, my world came crashing down around me when my older brother called to tell me that Louie was dead—from a self-inflicted gunshot to his head. The next few days are forever a blur—a frantic flight from Las Vegas to Phoenix, with my head buried in an airline seat soaked with tears. I remember my father, bereft at the loss of his youngest of six children, sitting dazed and grief-stricken in his chair. My two older sisters, and two older brothers were unable to speak—all of us just holding one another.
Unfortunately, our story does not stand alone. Gun suicide makes up over one-third of gun deaths of Latinx people in the United States. That comes to 1,400 lives every year and an average of four people per day.
This is an issue that crosses all racial, ethnic and gender lines, but in Latinx communities, these tragedies are compounded because they often go unacknowledged, not only in official statistics, but also by grieving loved ones.
Latinx families like mine are generationally discouraged from acknowledging trauma, including the impacts of gun suicide. This lack of acknowledgement takes a deep, often hidden toll on those of us who are affected. It also limits our understanding of how many Latinx families have been touched by gun suicide. I've seen it myself, both when Louie was taken from us and afterwards.
After Louie died, I took a leave of absence from my teaching career to care for my father and began attending survivors of suicide support groups. I railed in anger. I withdrew in despair. Eventually, I decided that in my brother's memory, I had to help others.
I left my teaching career and became a family therapist working with children and adolescents. Every day, I see the generational silence of my community deeply impact the Latinx youth I work with, many of whom experience suicidal ideation.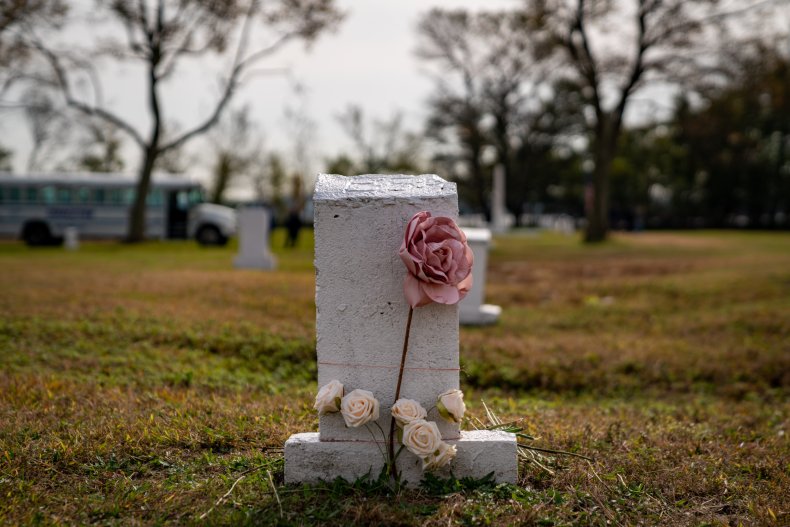 Kids are not immune from feeling the way Louie did—from making the decision that he did to take his life. If it's not bullying at school for their name or for the color of their skin, or from being told to "go back to where they came from" despite having been born in this country, it's unaffirmed grief over the loss of a family member to COVID-19, or in some cases, to gun violence. It can even be the daily stress they feel on behalf of their family units, worrying over whether or not their undocumented parent or grandparent will be allowed to stay in the country, or burdensome financial constraints they see their parents struggling to overcome.
I often see these pressures bubble beneath the surface without being brought up because in the Latinx community we are taught that such things just aren't spoken about. Many young people in our communities are afraid to confide in their parents and their friends, not because they fear retribution, but because they fear judgement. That fear can end up costing a life. And the statistics bear that out. In the U.S., nearly 400 young Latinx people die by gun suicide each year, a 63 percent increase over the past decade. But even with these statistics and pressure, we know that suicide is preventable.
Through all of this, I decided that there was even more I could do to raise awareness and represent my community. I joined Moms Demand Action in Nevada, where I work with other survivors of gun violence to share our stories. I also work as the president of the school board trustees in the fifth largest school district in the nation, and when a gun suicide struck our district in January. I was heartbroken, but ready to fight. Later in the year, I helped pass a resolution in my district to ensure parents receive information about the importance of securely storing firearms to protect children against gun suicide and unintentional shootings at home.
I have fought for access to mental health support, extreme risk laws, secure gun storage and gun-use waiting periods. I advocate for these things because I know the devastation gun violence can reap on all communities.
There is an enormous weight that gun suicide can hold on our lives, which can echo through generations. I've been reminded in the years since Louie's death that our community has so much generational strength and resilience, too. If we harness that strong, resilient spirit, then we have the power to overcome moments of tragedy—and help prevent them from happening in the first place—together. It starts by sharing our stories. We have what it takes to write a new chapter for future generations that makes it easier for those who most need help to ask for it—and to get it.
Linda Cavazos is a volunteer with the Nevada chapter of Moms Demand Action for Gun Sense in America.
The views expressed in this article are the writer's own.