What Is Mychal Kendricks Accused Of? Browns LB Faces Charges of Insider Trading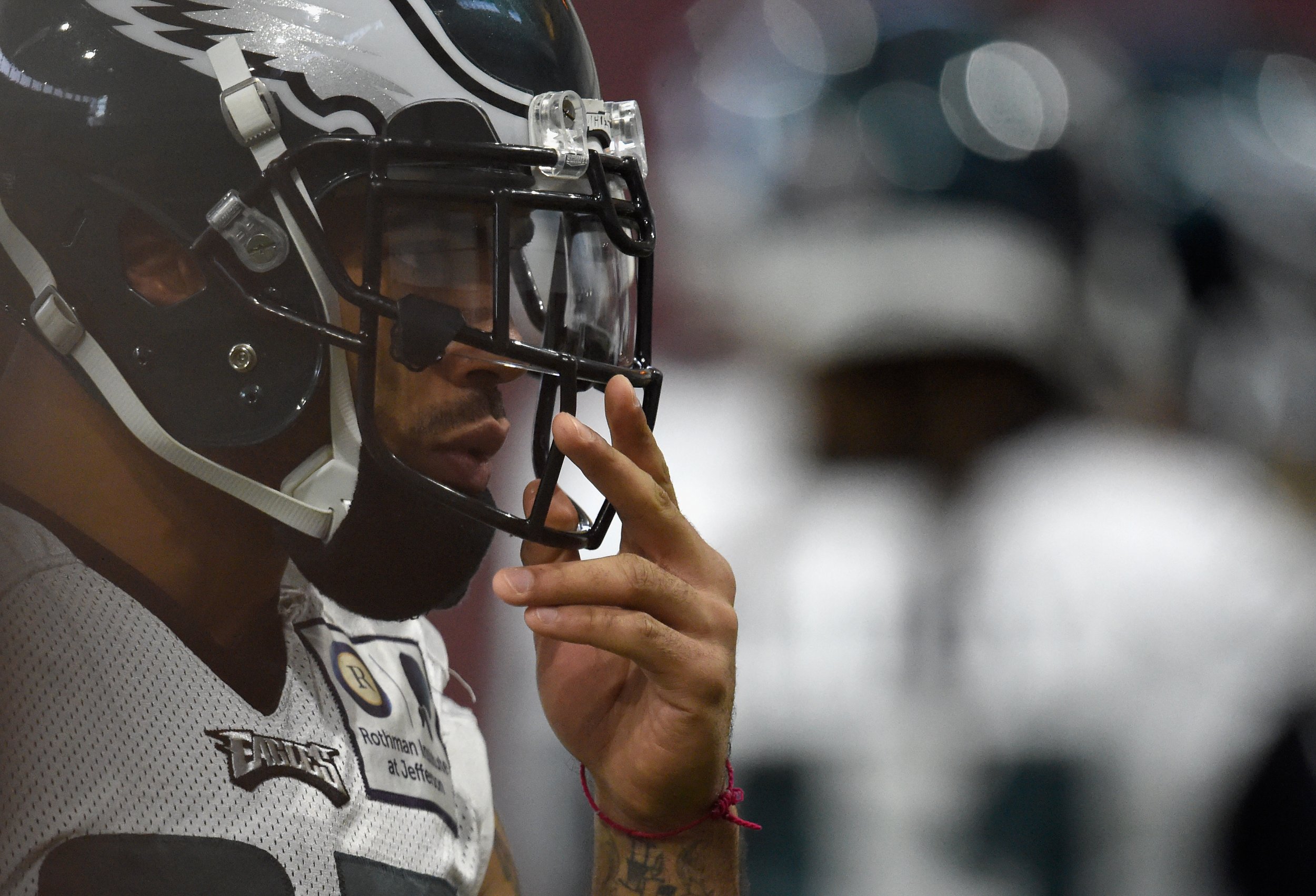 Cleveland Browns linebacker Mychal Kendricks is facing charges of insider trading. In a press conference on Wednesday morning, Philadelphia-based U.S. Attorney William M. McSwain announced Kendricks and Black-ish TV writer Damilare Sonoiki had both been indicted by federal officials.
A former partner at a global investment bank, Sonoiki allegedly received kickbacks from Kendricks, in the form of tickets for NFL games and other unspecified perks. It is alleged Kendricks, who signed a one-year deal with the Browns in June, made approximately $1.2 million by trading ahead of four acquisition announcements.
"Within a year of beginning his employment at the investment bank, [Sonoiki] was brazenly committing crimes," McSwain was quoted as saying by NBC10. "He is alleged to have passed material nonpublic info to an acquaintance, Kendricks."
McSwain, who spoke at the press conference alongside FBI and Securities Exchange Commission Officials, added Kendricks and Sonoiki were "alleged to have cheated the markets, cheated other investors and placed themselves above the law."
According to investigators, Sonoiki set up a bank account Kendricks could access, and they began trading information using a coded language in texts. The duo also reportedly met in person various times, during which Kendricks would pay Sonoiki in cash.
Shortly after the press conference, Kendricks released a statement in which he apologized for participating in "insider trading" four years ago, indicating he deeply regretted it.
"I invested money with a former friend of mine who I thought I could trust and who I greatly admired," Kendrick said. "His background as a Harvard graduate and an employee of Goldman Sachs gave me a false sense of confidence.
"Since the beginning of the investigation, I have fully cooperated with the authorities and will continue to do so. I accept full responsibility for my actions. Although I did not take any of the profits for myself, I am committed to repaying all of the funds gained illegally and accept the consequences of my actions."
A second-round pick in the 2012 draft, Kendricks spent six seasons with the Philadelphia Eagles, winning Super Bowl LII in February, before being released in May after requesting a trade for the second time in less than a year. In a statement released on Wednesday, the Browns indicated their new signing will not join the rest of the team for their preseason game in Detroit on August 31.
"We are aware of the situation and in communication with the league office as we gather more information," the team said.
"Mychal will not make the trip to Detroit. We will comment further at the appropriate time."