Why Has Natalie Portman Cancelled Her Trip to Israel?
Actor Natalie Portman has withdrawn from a planned appearance at an Israeli award ceremony, citing recent "distressing" events in the country.
Portman, who starred in Black Swan and the Thor and Star Wars franchises, was due to receive the Genesis Prize—dubbed the "Jewish Nobel"—in Jerusalem on June 28. The event has now been cancelled, the Genesis Prize Foundation said.
One of Portman's spokespeople told the foundation: "Recent events in Israel have been extremely distressing to her and she does not feel comfortable participating in any public events in Israel.… She cannot in good conscience move forward with the ceremony."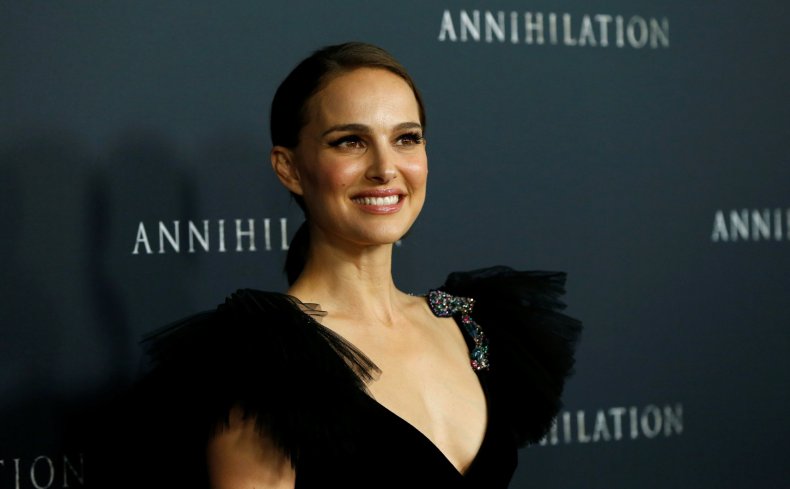 Though it was not specified exactly which events 36-year-old Portman was referring to, dozens of Palestinians have been killed and hundreds wounded in recent weeks during protests along the Israel-Gaza border.
Israeli soldiers have fired live ammunition at Palestinians taking part in Land Day protests. Demonstrators are calling for the right of return for refugees and their descendants who fled or were forced to leave their homes after the creation of Israel in 1948.
The United Nations and a host of human rights groups have called for an independent and transparent investigation into the killings. Israel has maintained that its soldiers only fired on those deemed a threat to its troops or the border fence. Israel claims Hamas—the Islamist group in control of the Gaza Strip—is using the protests to plan and carry out attacks on Israeli forces.
Portman, who was born in Jerusalem and moved to the U.S. when she was 3 years old, has previously voiced her opposition to Israeli Prime Minister Benjamin Netanyahu. After he won the 2015 election, the actor told The Hollywood Reporter, "I'm very much against Netanyahu. Against. I am very, very upset and disappointed that he was re-elected. I find his racist comments horrific."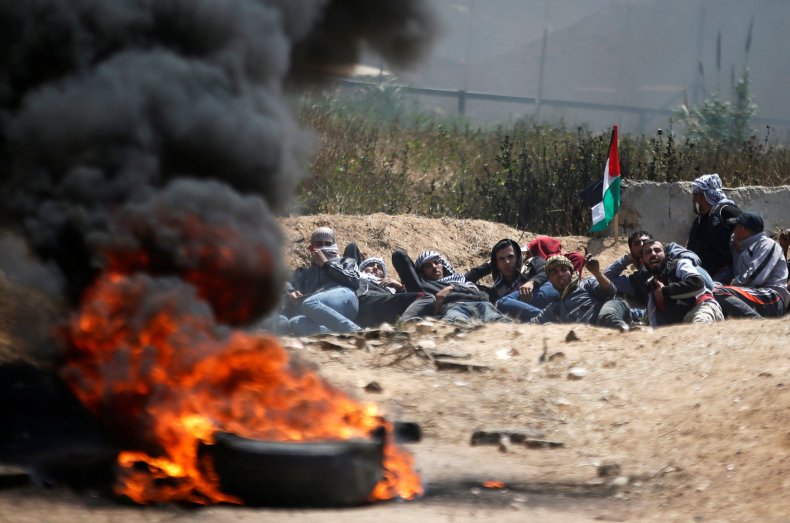 Portman was chosen to receive the $1 million prize in November 2017. The foundation said the actor's prize fund had been doubled to $2 million by Israeli philanthropist Morris Kahn. The award honors those who "serve as an inspiration to the next generation of Jews" through their professional achievements and commitment to the Jewish people and Jewish values, the foundation says.
After receiving the nomination last year, Portman said she is "proud of my Israeli roots and Jewish heritage." It is not clear whether Portman will still receive the prize money, which the actor said would go to programs that focus on advancing women's equality.
"We are very saddened that she has decided not to attend the Genesis Prize Ceremony in Jerusalem for political reasons," the Genesis Foundation said. "We fear that Ms. Portman's decision will cause our philanthropic initiative to be politicized, something we have worked hard for the past five years to avoid."
Previous winners of the prize include artist Anish Kapoor, violinist Itzhak Perlman, former New York City Mayor Michael Bloomberg and actor-director Michael Douglas.