What Is NDI? Affidavit Reveals Trump Had Defense Documents
The affidavit unsealed Friday by Judge Bruce Reinhart revealed that national defense information (NDI) was stored inside boxes in Donald Trump's Mar-a-Lago home.
The FBI wrote in the 32-page redacted affidavit that includes partial and completely blacked-out pages that there is "probable cause" and "evidence of obstruction" in reference to the discovery of 184 classified documents found in 14 of 15 boxes.
According to 10 U.S. Code § 8720, NDI refers to defense, industrial, and military emergency energy requirements relative to national safety, welfare and the economy, relating to foreign military or economic actions.
Former U.S. Attorney and Deputy Assistant Attorney General Harry Litman tweeted that documents exposing such classified information "literally could kill people and reveal sources and methods"—putting human intelligence sources at risk, for example.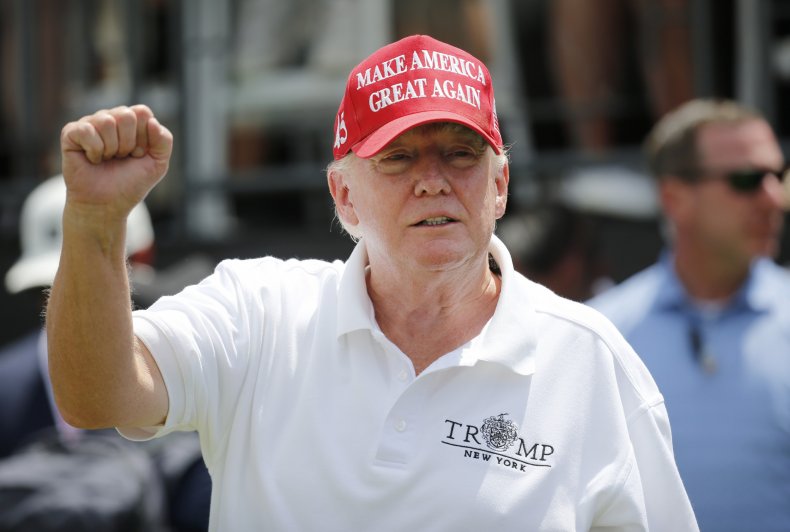 Included in the 184 classified documents were 67 marked as confidential, 92 marked as "secret" and 25 marked as "top secret."
"Further, there is probable cause to believe that additional documents that contain classified NDI [National Defense Information] or that are Presidential records subject to record retention requirements currently remain at the PREMISES [Mar-a-Lago]," the affidavit said. "There is also probable cause to believe that evidence of obstruction will be found at the PREMISES.
"There is probable cause to believe that the locations to be searched at the PREMISES contain evidence, contraband, fruits of crime, or other items illegally possessed in violation of 18 U.S.C. §§ 793(e), 1519, or 2071."
According to U.S. Code, 18 U.S. Code § 793 refers to gathering, transmitting or losing defense information, and includes copies, sketches, photographs, sketch, blueprints, plans, maps, documents, writings or notes "of anything connected with the national defense."
A footnote on page 22 of the affidavit said that "18 U.S.C. § 793(e) does not use the term 'classified information' but rather criminalizes the unlawful retention of 'information relating to the national defense,''' adding that "information made public by the government as well as information never protected by the government is not national defense information."
The affidavit reveals that in 15 boxes at Mar-a-Lago, the FBI discovered newspapers, magazines, printed news articles, photos, miscellaneous print-outs, notes, presidential correspondence, personal and post-presidential records, and "a lot of classified records."
"Of most significant concern was that highly classified records were unfoldered, intermixed with other records, and otherwise unproperly [sic] identified," it read.
Former FBI counterintelligence agent Asha Rangappa tweeted on Friday regarding intelligence information mentioned in the affidavit, and Trump's possession of "special intelligence information."
"The extent of what has been compromised in our intelligence gathering capabilities is going to be staggering," she said.