What Is 'Needle Spiking'? Astroworld Drugging Reports Investigated After Tragic Event
In the aftermath of the deadly events at Houston's Astroworld Festival on Friday, police are investigating multiple incidents that might have contributed to the deaths of eight people and injuries to dozens of others. Among the reports being investigated are allegations of people being the victims of "needle spiking."
During a Saturday press conference, Houston Police Chief Troy Finner acknowledged that rumors are spreading on social media of people getting drugged at the festival through "spiking." Finner confirmed that a security guard was possibly one such victim of the act and required medical attention after losing consciousness while helping to break up a fight.
Needle spiking may be a relatively unknown act in the U.S., but it's been a growing trend overseas recently with victims claiming it resulted in them being assaulted.
Needle spiking is similar to drink spiking, but instead of the victim's drink being dosed with a drug, a needle is used to prick an unsuspecting person. Drugs such as the anesthetic ketamine and even the highly powerful opioid fentanyl have been reported in needle spiking cases.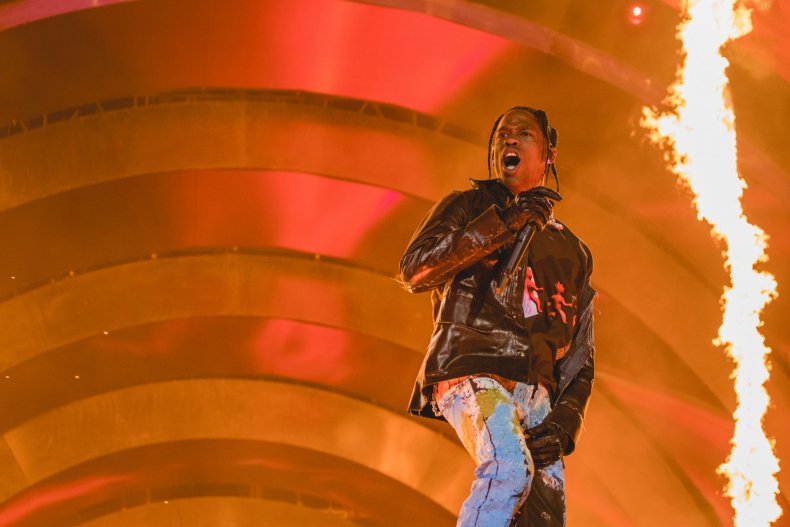 Much of the investigation thus far into the Astroworld Festival, which was organized by rap star Travis Scott has looked into what caused the massive crowd surge and push toward the stage that resulted in the trampling deaths and injuries. Finner said his department is looking into several reports of what led to the tragic events, including whether people being drugged played a role in the surge. However, he also cautioned against the public believing everything that's been circulating on social media.
"I think that all of us need to be respectful of the families and make sure we follow the facts and the evidence. And that's what we're trying to do here in the Houston Police Department," Finner said. "I will tell you one of the narratives was that someone was injecting other people with drugs."
"We do have a report of a security officer, according to the medical staff, that was out and treated him last night, that he was reaching out to restrain or grab a citizen and he felt a prick in his neck," Finner said. "When he was examined, he went unconscious. They administered Narcan. He was revived and the medical staff did notice a prick that was similar to a prick that you would get if somebody was trying to inject."
Narcan is commonly used to treat narcotic overdoses in an emergency situation. Houston Fire Chief Sam Peña reported that there were several other incidents at Astroworld where the drug was administered.
In the U.K., there have been multiple reports of needle spiking over the past few months, and groups throughout the country have organized boycotts of clubs in order to send a message to club owners to provide stricter security.
The trend has become so bad in Nottinghamshire, that the police force there released a statement in October to caution the public and announce efforts to combat spiking. The statement said police had received 15 reports of needle spiking in the time span of roughly three weeks.
Newsweek contacted the Houston Police Department for comment but did not hear back in time for publication.