New Jersey officially legalized marijuana on Monday as Governor Phil Murphy signed three pieces of legislation that permitted cannabis use and possession for adults in the state.
The laws came over three months after New Jersey residents voted to legalize adult use of marijuana in November. New Jersey previously allowed marijuana for medical use.
"Our current marijuana prohibition laws have failed every test of social justice, which is why for years I've strongly supported the legalization of adult-use cannabis," Murphy said in a Monday statement.
"Maintaining a status quo that allows tens of thousands, disproportionately people of color, to be arrested in New Jersey each year for low-level drug offenses is unjust and indefensible," Murphy said. "Today, we're taking a monumental step forward to reduce racial disparities in our criminal justice system, while building a promising new industry and standing on the right side of history."
According to the statement, the governor signed three pieces of legislation supporting the adult-use of cannabis into law: the New Jersey Cannabis Regulatory Enforcement Assistance and Marketplace Modernization Act, New Jersey Assembly Bill 1897, and New Jersey Senate Bill 3454.
Together the three pieces of legislation legalize cannabis use and possession for adults, decriminalize marijuana and hashish possession, and create a regulated cannabis marketplace in the state, among other things.
The laws allow the possession and use of marijuana by anyone over the age of 21 within the state. Residents can now have up to six ounces of weed in their possession without facing any penalty.
Underaged individuals in possession of alcohol or marijuana are subject to a written warning that can escalate to parental notification and a referral for community service upon later violations.
The legislation also allows for the purchase and sale of legal weed at state-licensed dispensaries, setting up a recreational marijuana marketplace in the state.
New Jersey currently has 13 marijuana dispensaries, with more expected to open throughout the year.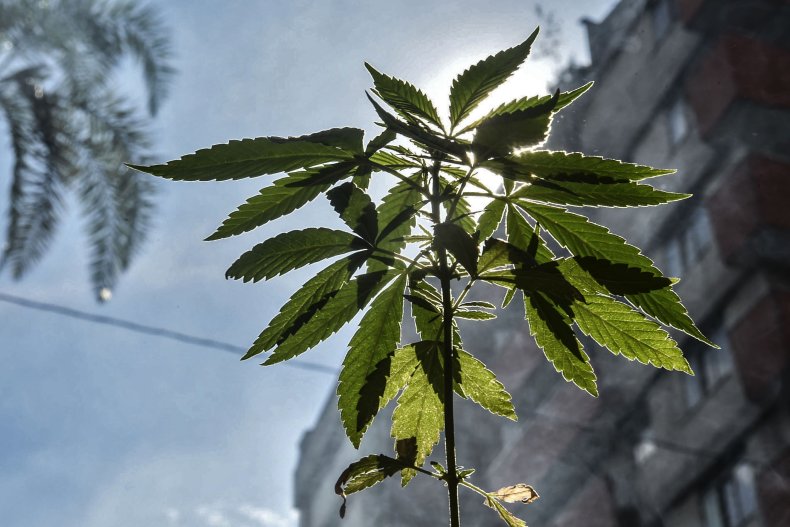 The laws also put an end to arrests for "petty marijuana possession."
"Starting immediately, those who had been subject to an arrest for petty marijuana possession—an arrest that may have kept them from a job or the opportunity to further their education—will be able to get relief and move forward," Murphy said during a Monday briefing.
Some marijuana offenses, however, will remain criminal. These include growing cannabis plants without a license, along with drug trafficking or distribution and the act of selling, transporting or illegally importing unlawful substances.
Newsweek reached out to Murphy's office, but didn't hear back in time for publication.