What's Next for Sean Spicer Now That He Has Signed With Top TV Lawyer Bob Barnett?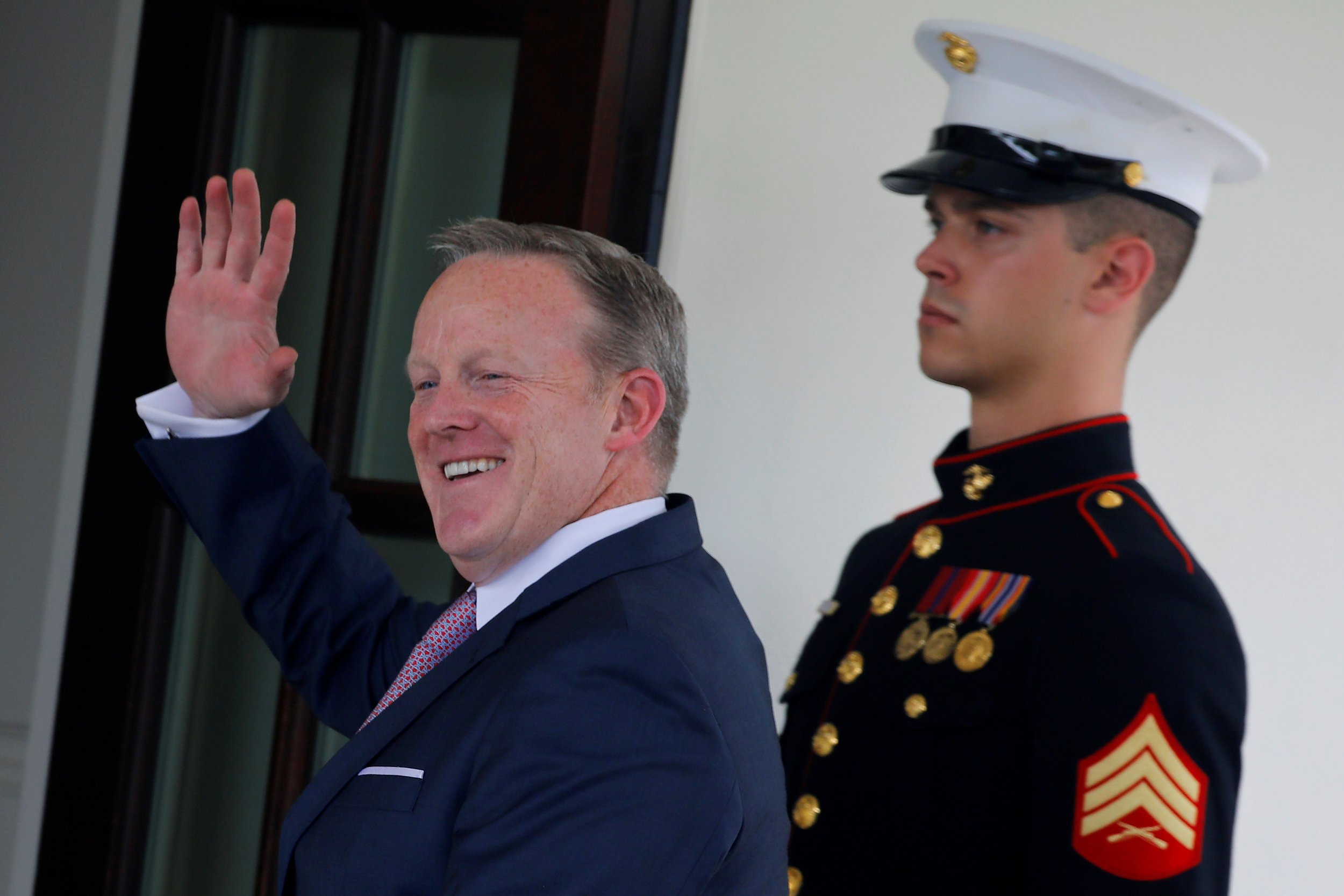 Former White House Press Secretary Sean Spicer signed a contract Thursday with television lawyer Bob Barnett, who's famous for his representation of politicians and TV news celebrities.
With Barnett now on his side, a series of lucrative deals that have followed presidents and senior White House advisers from 1600 Pennsylvania Avenue to the private sector seem to be on the table for Spicer.
Read more: Seth Rich suit lawyer wants Trump and Sean Spicer to give evidence in case against Fox News
Spicer is currently in the process of negotiating a TV deal, meeting with all the major networks, including NBC, CBS and Fox News, Page Sixreported. According to unnamed sources, the former Trump administration official signed with Barnett and Michael O'Connor of Williams & Connolly following meetings with the broadcasters.
Barnett has represented clients such as Barack Obama, Bill Clinton, George W. Bush, Madeleine Albright and Ben Bernanke. The renowned attorney also provided representation on book deals for presidents Obama, Clinton and Bush as well as Hillary Clinton, Michelle Obama and Sarah Palin.
The representation being given to Spicer will include all TV deals, consultancies and speaking appearances. A book deal is said to be in the works.
Sources familiar with Spicer's plans said he turned down the offer to appear on Dancing With the Stars, reportedly after he'd discussed being on the show with his wife.
Spicer's less than impressive dancing ability may have been a factor in his decision not to join the program's 25th season. Sources told entertainment news website TMZ that Spicer was not known for his prowess on the dance floor and had two left feet. "He's not a good dancer," they said.
However, the former White House aide is said to have backed out of the deal principally because he is too busy with other engagements in the fall, and as such would be unable to make the September 18 start date.
Spicer's brief but tumultuous time as press secretary will come to an end at the close of August. His July 21 resignation was precipitated by President Donald Trump's hiring of New York financier Anthony Scaramucci as his next communications director.
Spicer's tenure in the White House was riddled with gaffes. He wore an American flag pin upside down, accidentally sending out a distress signal; made an ill-advised Hitler comparison; and became an increasingly embattled figure at the White House press secretary's podium.