What the NFL Can Teach Hospitals About Race | Opinion
A recent ruling regarding the NFL's concussion program brought the term "race-norming" to the spotlight. The NFL has long had an issue with racial inequity within its league. Black coaches were few and far between, although recent focus on improving hiring practices have helped make changes. Even positions on the field are often related to race. Running backs tend to be African American and the most injured. Quarterbacks tend to be white and paid more. Many of these issues find their origins in societal ills, but it is not common that the origin of racial disparity stems from the halls of medicine.
In 2017, the NFL finalized class action settlements brought by former players regarding concussion and brain injuries. The use of race-norming by the NFL for concussion settlement payouts first came to light last August. Two former Black players alleged that race-norming prevented them from getting payouts. One of the players, Najeh Davenport, claimed that a doctor initially diagnosed him with dementia. Later the NFL appealed the diagnosis by using a curve of neurocognitive data that was "normalized" by race. In this case, race-norming assumed that Black players' cognitive test scores and function would be lower.
Just a few weeks ago, the NFL reversed its decision to apply race-norming to cognitive test scores, but the practice of making medical decisions based on race is not new. In fact, it has become somewhat of a controversial topic among academics. The practice of changing medical standards of treatment based on race can affect treatments such as kidney transplants or vaginal births after C-sections. The algorithms ask doctors to put race into equations with often differing outcomes for people of color versus white patients.
In August 2020, the New England Journal of Medicine (NEJM) published a paper compiling a partial list of race-adjusted algorithms in medical decision-making. The authors illustrated several scenarios where race corrections for Black patients determined them to be at lower risk for diseases such as heart failure. As a result, the threshold for utilizing clinical resources for Black patients, who already face clinical access challenges, would be higher. In another scenario regarding vaginal births after C-section (VBAC), race-adjusted scores predicted a lower chance of VBAC success if the person is identified as Black or Hispanic. These lower estimates of success in turn may dissuade clinicians from offering trials of labor to people of color.
"I was glad to hear about the reversal," said David S. Jones, a Harvard physician and the senior author on the NEJM paper. He doubts that race-norming of cognitive tests was ever well-justified.
"Race-based claims about cognitive testing, IQ differences, et cetera have a long and ugly history in U.S. medicine and science," he said. Jones pointed to the bell curve as an example of norming controversy. "Cognitive testing is a minefield. Researchers have often drawn inappropriate conclusions from their data."
Beyond the quagmire of combing through curved data, there is also the underlying problem of dividing people into two distinct groups. In this case, Black and non-Black. Genetics and social histories are rarely so easily defined. Jones hopes that race-norming finds its way into "the dust bin of history." There are a few race-correcting tools that rely on categories such as those found in the Census, but even then terms such as "Hispanic" find no meaningful home in biology.
Even if there is evidence that certain groups such as African Americans do suffer from kidney disease at higher rates, the designation "Black" is still very non-specific. The estimated glomerular filtration rate (eGFR) index that assesses kidney function is more affected by the genetics of people with West African ancestry than those whose Black ancestors came from other parts of the world. Furthermore, recent immigrants will have different risk levels than those whose ancestors emigrated generations earlier.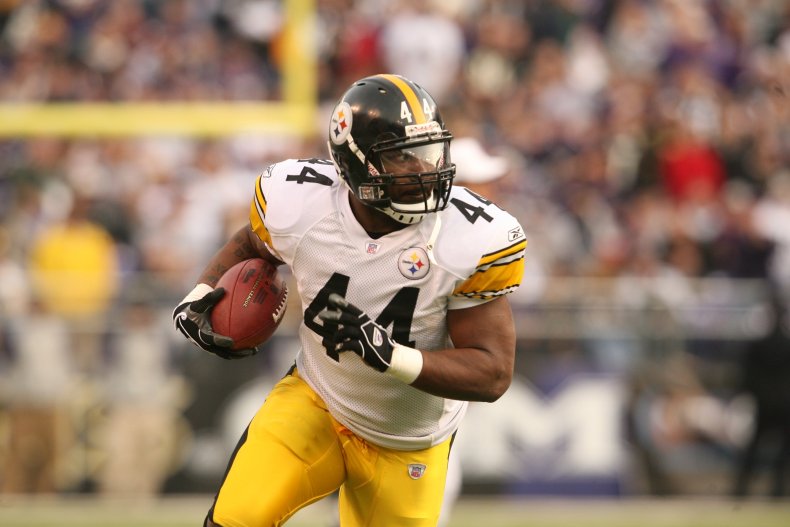 "Race is a social construct. It is a social variable, and not a biologic variable," said Rajnish Mehrotra, interim head of nephrology at the University of Washington School of Medicine. The university recently stopped including race adjustment in some of its test results. Ancestry is often conflated with race.
"By using race in clinical or compensation algorithms, one perpetuates the myth of race as a biologic rather than social construct," Mehrotra said. "So, I don't see how race has any place in norming."
Jones cautioned, however, that we shouldn't all together ignore race as a factor in medicine.
"I'm not advocating for race-blind medicine," Jones said. "Race and racism are powerful social forces in the U.S. that clearly affect disease risk and health care access and outcomes, so we need to study them. I just don't think race should be embedded into clinical tools." He pointed to genetics or other deeper variables as areas that need research.
Age, sex and race are over-simplifications of our biology and stopping our research there is a superficial assessment of medical problems that go deep inside ourselves. Mehrotra agreed that the answer to these problems is not to be color blind. "There are real disparities in delivery of health care by race—some, but not all, are reflective of social determinants of health," he noted.
Mehrotra feels we can measure health outcomes by race if the data is used to identify social and economic disparities. He pointed to disparities in health care access and delivery. Mehrotra hopes that in these instance we can use race, but with a nobler end in mind.
Race ultimately can be used as a marker of progress in eliminating systemic disparities.
Jonathan D. Gelber, MD, MS is an orthopedic surgeon and sports medicine specialist. He is the author of Tiger Woods's Back and Tommy John's Elbow: Injuries and Tragedies That Transformed Careers, Sports, and Society. You can follow him on Twitter @JonathanGelber.
The views expressed in this article are the writer's own.