What Is Nike Executive Trevor Edwards Accused Of? Sportswear Giant's No. 2 Leaves Company
Nike president Trevor Edwards will leave the sports giant in August. He tended his resignation shortly after the company revealed it was reviewing improper workplace conduct.
In a company-wide email sent out to employees on Thursday, the Oregon-based firm said it had been notified of behaviors that did not reflect its values.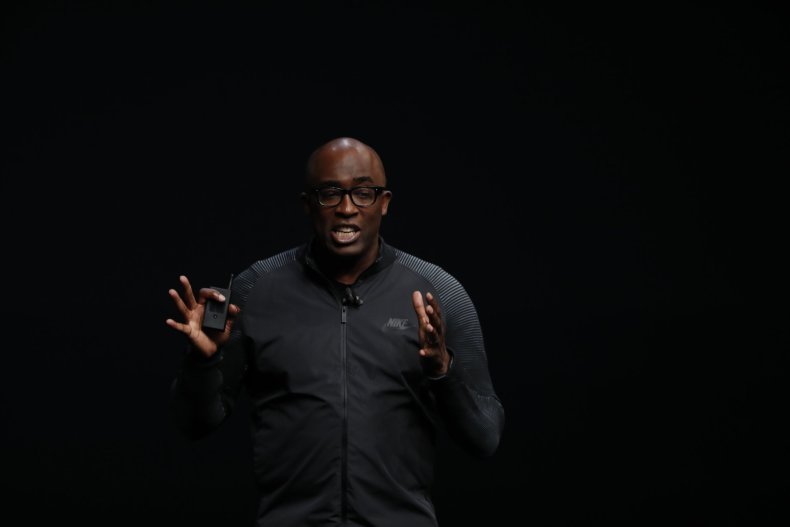 "Over the past few weeks, we've become aware of reports occurring within our organization that do not reflect our core values of inclusivity, respect and empowerment at a time when we are accelerating our transition to the next stage of growth and advance of our culture,"
Nike CEO and chairman Mark Parker said in the internal communication, as reported by ESPN: "This disturbs and saddens me."
Parker added that he was "determined to make the necessary changes so that our culture and our company can evolve and grow."
While Edwards was not directly mentioned in the note and the complaints were not explained in detail, Nike's spokesman Greg Rossiter told the Wall Street Journal that "There had been conduct inconsistent with Nike's principles and we are taking the appropriate actions."
Rossiter also confirmed there had been no direct allegations against the outgoing executive.
The departure of Edwards, who ran Nike's namesake brand, will also delay the company's plans to hold a succession contest for Parker, who announced he will stay in his role beyond 2020.
"I am committed to stay in my role as chairman, president and CEO beyond 2020," Parker said in a statement, as quoted by Bloomberg. "Trevor has decided to retire."
Nike's supremo will be 65 by then and he has already been in his position for over a decade, prompting speculations he could step aside soon.
Edwards, who has been with Nike since 1992 and ran the company's worldwide sales units as well as its retail and e-commerce businesses, was among the executives billed as possible replacement for Parker.
The others include the current chief operating office, Eric Sprunk, and Michael Spillane, who is in charge of design, products and merchandising.