What Is a Nor'easter? Winter Storm Riley Brings Severe Weather to New York, Boston
Winter Storm Riley walloped parts of the United States Friday morning with raging winds and heavy snow. A nor'easter, Riley made its most significant impact in certain Northeast regions like New York and Boston.
A nor'easter, by definition, is a portion of low pressure located in the Northeast area of the U.S., usually containing northwesterly winds from off the Atlantic Ocean, according to The Weather Channel. Snow features in some, but not all, nor'easters.
Nor'easters are typically located between 100 miles east or west of the East Coast. While they can occur any time of the year, conditions are ripe for nor'easters from September to April, according to AccuWeather. The swath of wind in a nor'easter differentiates it from a hurricane.
"Hurricanes have a narrow field of strong winds with a concentration around the center, whereas a nor'easter's winds are spread out," said AccuWeather meteorologist Brian Edwards.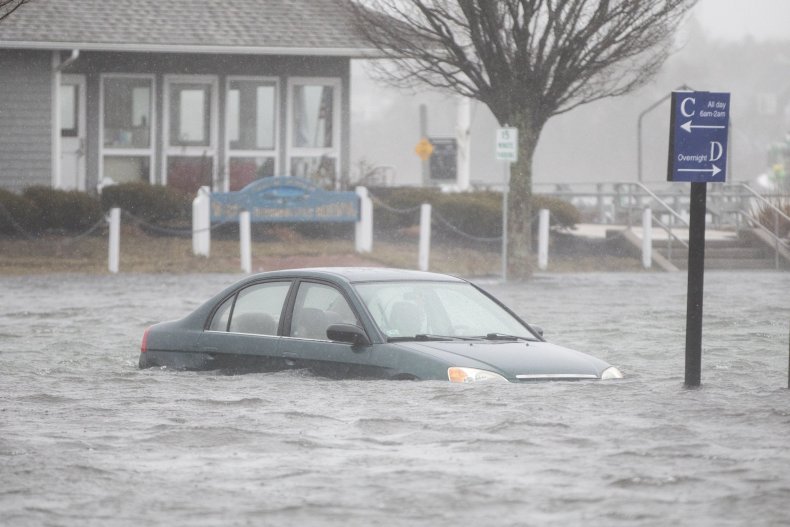 Winter Storm Riley was also being called a "bomb cyclone," so nick-named for the process of "bombogenesis," or drop in pressure, it was expected to undergo. The pressure was dropping especially low Friday, leading some to declare it a "weather bomb."
Riley brought severe weather to millions in the Northeast. Hundreds of flights into and out of New York and Boston were canceled, while mass power outages in certain regions as far south as North Carolina were reported. Amtrak suspended numerous services along its Northeast route as the region braced for intensified weather.
"This is a LIFE & DEATH situation for those living along the coast," the National Weather Service's Boston arm tweeted.
A map released by the National Weather Service showed a multitude of areas where winds were reported at speeds of more than 40 miles per hour. Massachusetts Governor Charlie Baker activated the National Guard in the state Thursday in preparation from the storm, while many residents were warned they might have to evacuate their homes. Those on the coast were urged to leave before the storm advanced.
"It will be dangerous to remain in the homes," Kurt Schwartz, Massachusetts Emergency Management Agency director said Thursday. "Not only may recue not be possible, but homes will be subject to significant structural damage. We expect to lose homes during this storm. If you're in one of those areas, you need to get out."