What is Norovirus? Nearly 200 Visitors To Yosemite National Park Experiencing Symptoms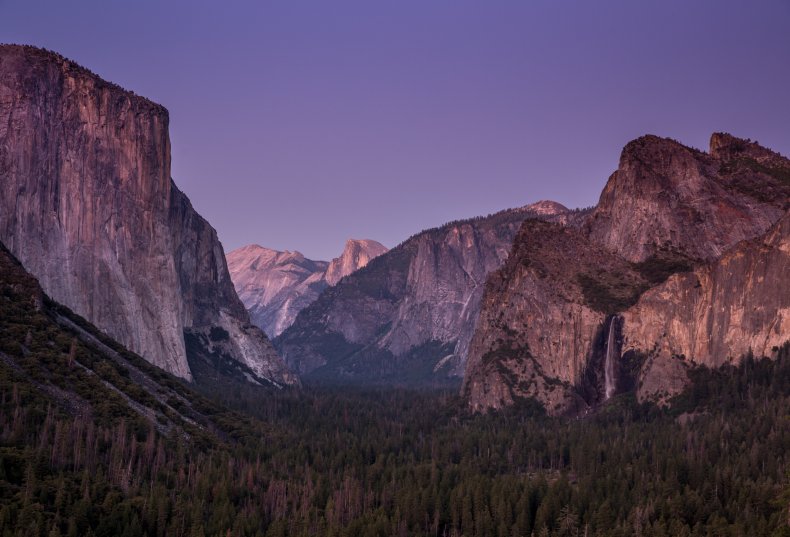 On Thursday, the Yosemite National Park reported that 170 people had experienced a gastrointestinal illness, and two of them have been confirmed to be a norovirus.
According to the Center for Disease Control and Prevention, "norovirus is a very contagious virus that causes vomiting and diarrhea." People can contract the virus in a number of different ways, including direct contact with an already infected person, consuming contaminated food or water and even touching contaminated surfaces and putting your unwashed hands in your mouth. Some of the other symptoms include nausea, stomach pain, fever, headache and body aches, which usually develop around 12 to 48 hours after being exposed, but most people can get over the illness within 1 to 3 days.
According to Yosemite Park officials, many of the people experiencing the gastrointestinal illness are park employees and visitors. The reports of the sickness began around the first week of January, "and there has been a significant decline of new cases reported over the past several days," the park wrote in their statement.
While only two cases have been confirmed to be norovirus in Yosemite National Park, federal officials from the park wrote in their statement that "the overwhelming majority of the reported cases are consistent with norovirus."
"It's highly contagious, so if an infected person touches a banister and someone else touches it, they can get it," Scott Gediman, a Yosemite park spokesperson told the San Francisco Chronicle. "It's very difficult to find out where it started."
In the park's statement, they list a number of different ways to combat the norovirus which include washing hands frequently with soap and water for at least 20 seconds and to avoid sharing food or drinks with other people.
This is not the first time Yosemite National Park has experienced the virus.
In 2017, a number of seventh-grade students from the John Adams Middle School in Santa Monica, California were exposed to the norovirus after taking a field trip to the National Park. According to the Los Angeles Times, several of the students began feeling symptoms of a gastrointestinal illness, and Los Angeles County Department of Public Health Officials traced the outbreak back to Yosemite.
The norovirus also affected a number of people at the 2018 winter Olympics in Pyeongchang, South Korea. According to the Korean Centers for Disease Control and Prevention, over 80 people were confirmed to have contracted the norovirus.
In January of 2019, a Royal Caribbean cruise ship was forced to cut its trip short after 475 passengers and crew members were infected with the norovirus, which was about three percent of people aboard the ship, according to the cruise company.
According to the CDC, norovirus is an illness that affects people on a worldwide scale. "Norovirus causes 685 million cases of acute gastroenteritis, making it the most common cause of acute gastroenteritis worldwide," The CDC website says.
Newsweek reached out to Yosemite Park officials for comment and further information on the norovirus but did not receive a reply in time for publication.