Everything You Need to Know About Miami's Art Basel This Year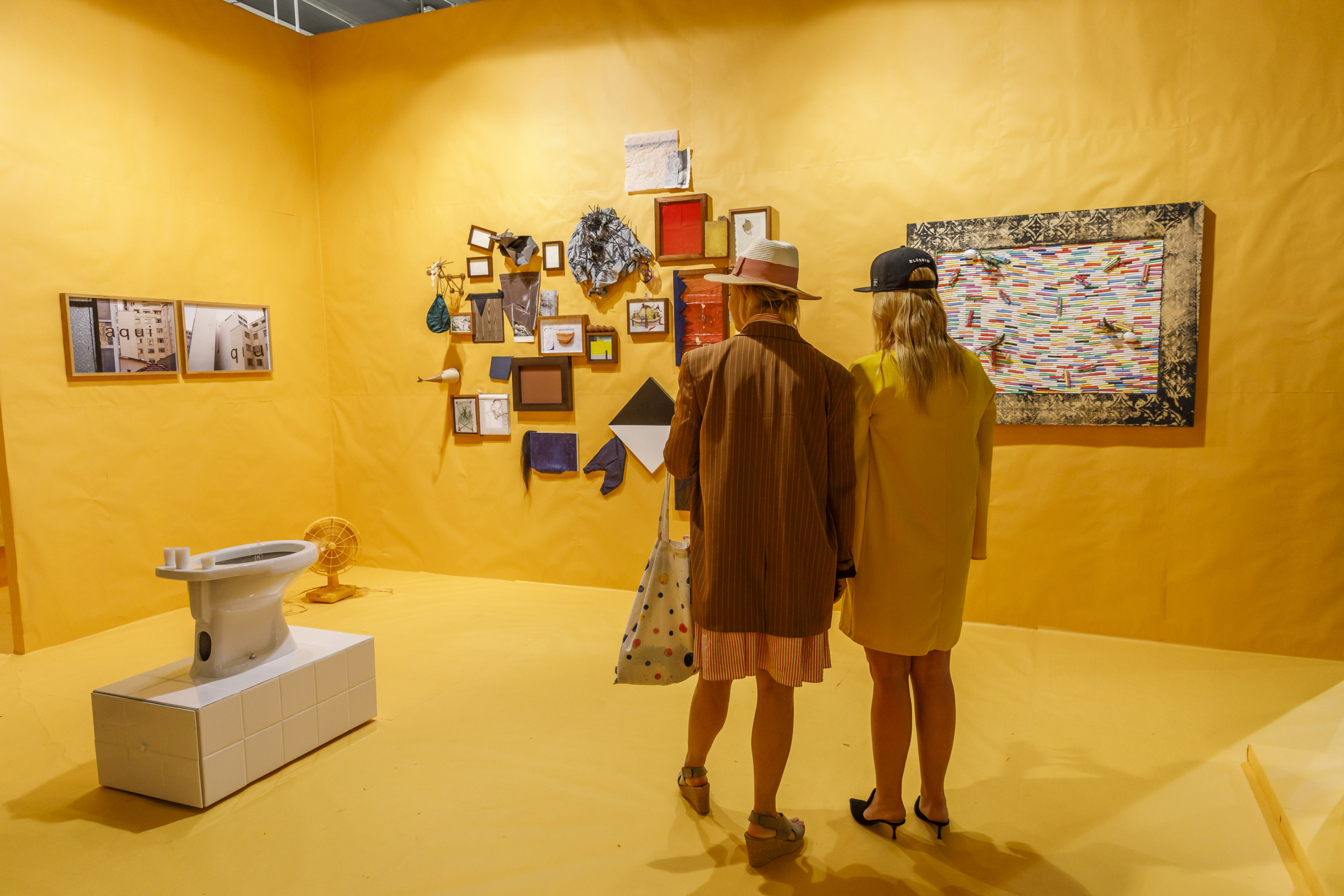 Miami's now solid presence as a major artistic and creative cultural hub can be unmistakably seen and felt at the upcoming Art Basel and Wynwood Walls, the historic Miami neighborhood and street art movement that pulls in visitors throughout the year.
Over 2 million visitors have come to Wynwood Walls this past year to see the graffiti talents of numerous immigrant and local artists as part of the "Walls of Change": The vibrant murals often convey the message that street art can bring joy, hope and peace. "What began as a passion snowballed into an artistic community," said Jessica Goldman Srebnick, CEO of Goldman Properties, the founders, owners and operators of Wynwood Walls. "The DNA of the neighborhood is a creative spirit."
The melting pot that is Miami now covers seven neighborhoods, with everything from Cuban to art deco influences. The city attracts the cultural cognoscenti, serious art collectors, musicians like Marc Anthony and comedians, including Jim Gaffigan.

"I've been going to Art Basel since 2002," says city resident Suzy Cordish, who procures art for the many casinos she co-owns throughout the country. "Miami has become a huge draw that attracts people who move here, including an international and diversified population. It really is the epicenter of the arts scene."
Art Basel (which started in 2002 in Miami Beach) attracted 83,000 visitors in five days in 2018; more visitors are anticipated this year. This year, there is a special inaugural sector called "Meridians" dedicated to large-scale installations, performances and videos.
The South Florida tour company Dragonfly Expeditions, which has seen a strong demand from both locals and visitors for its arts-driven packages, works with top-notch curators and offers exclusive access to galleries and private homes. "Art Basel used to be in the beach area, and now there are exhibitions all over Miami; it has really put the city on the map (culturally)," says managing partner Alison Klapper León, who noted that the neighborhoods have gravitated more toward the arts during the past decade. "South Beach was a resort city; in 12 years it has taken a different turn."
Hotels, too, are getting more involved in the artistic spirit.
The Betsy South Beach has several photographs in a show called "Facing Ourselves," curated in 20,000-square-foot-space by co-owner, Lesley Goldwasser. "This show started with the 'Muhammad Ali in Miami' collection by Andrew Kaufman," says Goldwasser. As part of this, visitors will also see the "The Color of Jazz" with works by the late color photography pioneer, Pete Turner. Also on display are the photographs of the late Andy Sweet who immortalized the life of Holocaust survivors on Miami Beach.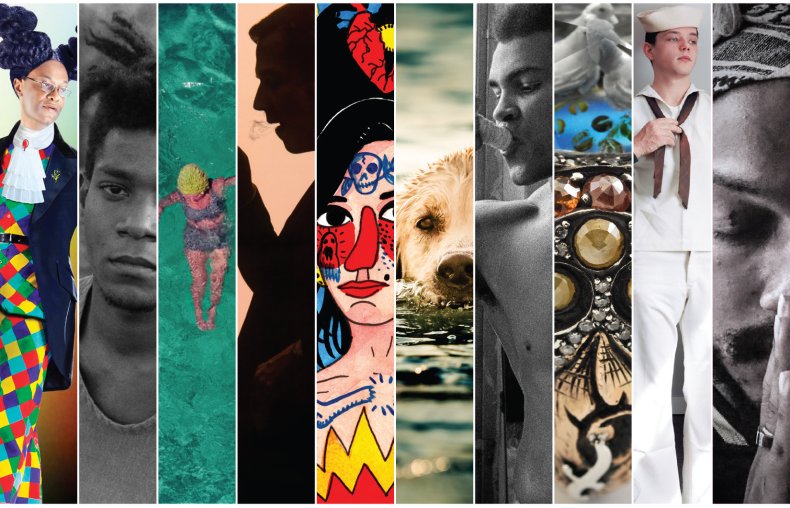 "I hope we can help great artists get the recognition they deserve," she adds. "Many of our artists are already accomplished, they have had solo shows at important museums, have pieces in important collections and are represented by great galleries, but if we can help elevate their work even in a small way, whether they are recognized or not, we will be happy."
Collaborations between artists and brands are now becoming more common, with many major announcements timed to take place specifically in the city during Art Basel. The French furniture brand, Roche Bobois, has partnered with world-renowned Portuguese artist Joana Vasconcelos to create six of their signature pieces—from Ava chairs to Cute Cut coffee tables—to be unveiled during Art Basel Miami; these will debut during a private viewing at the Perez Art Museum Miami from December 2 to 5. The pieces  will be privately auctioned off with proceeds benefiting Vasconcelos's charity.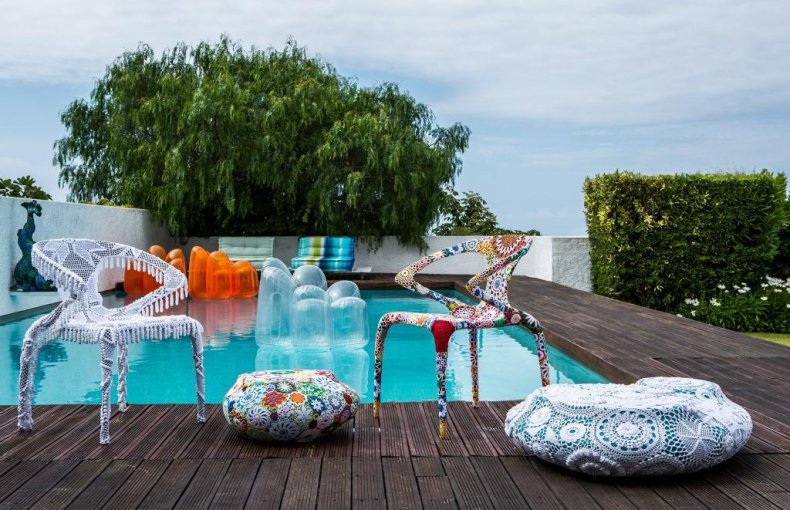 The Italian fashion brand, Diesel, will unveil more details of its first branded 143-unit living condominium building in Wynwood during Basel this year; sales start early 2019. Guests who stay at Bal Harbour hotels, including the St. Regis and Ritz-Carlton, have free access to nearly all of South Florida's cultural institutions and museums including the Pérez Art Museum Miami and Bass Museum. The Phillip and Patricia Frost Museum of Science, which opened in 2017, pulls in around 750,000 visitors annually.
Pace Gallery, which is well-known for supporting contemporary art, will present an exhibit called "Echoes" at the Miami Beach Convention Center, pairing new works by contemporary artists with 20th-century figures who have done a lot for art history.
Artist Amanda Perna, who will collaborate with the Cadillac Hotel during Basel for a European-inspired, retro-themed "Artcade," says that she moved to Miami right after Superstorm Sandy and initially her friends were skeptical about her decision. "But I wanted to be in a city where something was emerging and blossoming; there's an arts scene all up and down the Florida coastline, and Miami in particular," she says. While critics have commented that the Basel scene has become far too commercial and that smaller artists are getting pushed out, the energy and spirit of the cultural scene has resulted in more collaborations—even with lesser-known artists.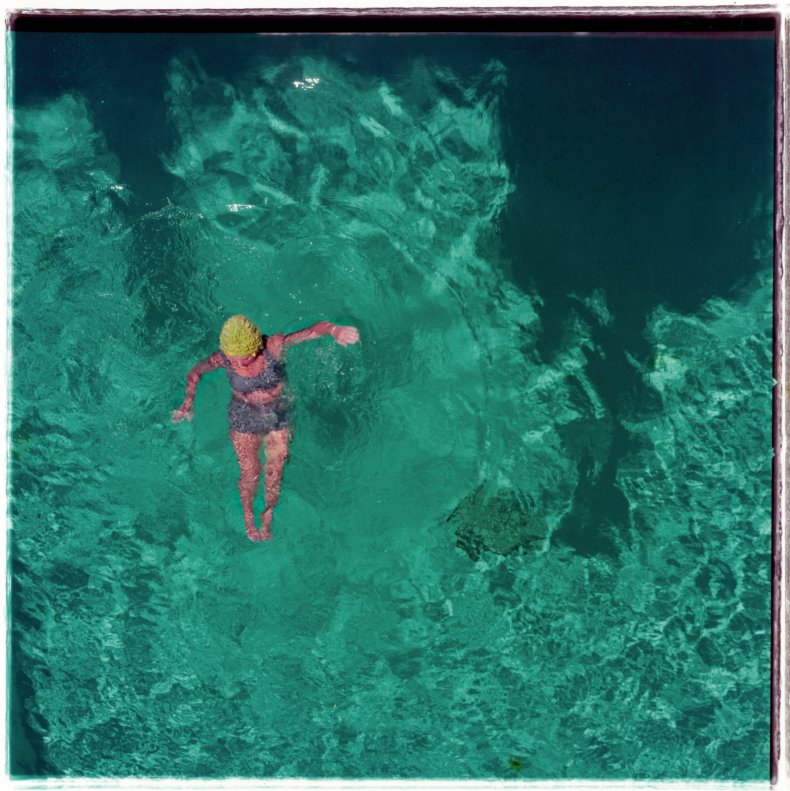 "Since collectors and gallery owners have started coming here, there is an infusion of creative energy that used to happen in a shorter span of time but now happens all the time," said Srebnick. This past month, Wynwood Walls celebrated its 10th anniversary with the publication of a book called Walls of Change, published by Assouline which chronicles the story of how Tony and Joey Goldman transformed an expanse of stock warehouse buildings into this now thriving cultural neighborhood. "The key to a successful neighborhood is to create a true sense of place."
If You Visit Art Basel This Year, Don't Miss:
Aqua Art Miami: From December 4 to 8, this art fair will be housed in the Aqua Hotel Miami Beach hotel as well as its breezy courtyard. You'll need a ticket to enter.
Pop Ups at W South Beach: Daily changing exhibitions at the ArtSuite means immersing yourself in contemporary art featuring Gerhard Richter, Banksy, Robert Indiana and more. Open to the public.
"Conversations With Nature": Curated by Los Angeles–based influencer and creative director, Albie Alexander, this exhibition examines our deep connection with the natural world. Free, at Brickell City Center.
Fisher Island: The resort commemorates its 100th anniversary season in a party fit for the Jazz Age on December 10. Members only.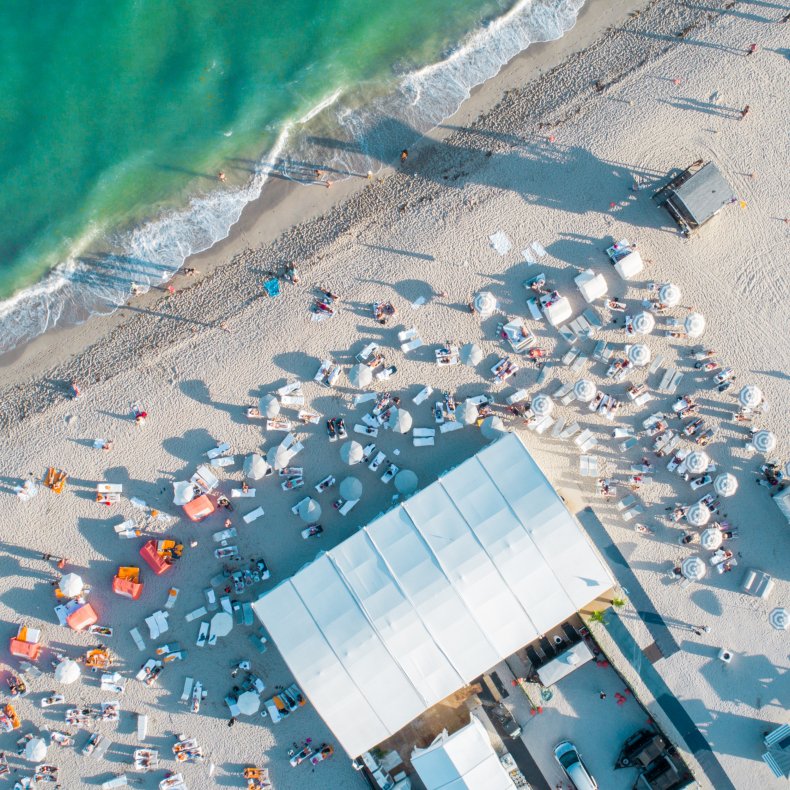 Nautilus by Arlo: The hotel has a "Universal Playground" during Basel with public artwork including original neon installations and live music. Free registration.
DJ Series at COMO Metropolitan Miami Beach: On Saturday, December 7 from 1 p.m. until sunset, the pool at the COMO will feature various Miami-based DJs.
Kimpton Surfcomber Hotel Lobby: This year, local Miami-based artist Gustavo Oviedo transforms the lobby into an exhibit featuring the work of around 25 artists.
--
Charu Suri is a freelance writer who contributes regularly to Architectural Digest and The New York Times. She is also a jazz composer and pianist whose next two albums debut at Carnegie Hall on Dec. 20th, 2019.