Former President Barack Obama's name began trending on Wednesday morning, and it's probably not for the reason that you'd expect. A new strain of cannabis called "Obama Runtz" has been discovered on an online marijuana website, and people can't get enough of it.
Believe it or not, this isn't the first time that Obama's name has been associated with the drug—there's been a strain called "Obama Kush" for some time. But "Runtz" is different, and it's got people talking online, whether they're smokers or not.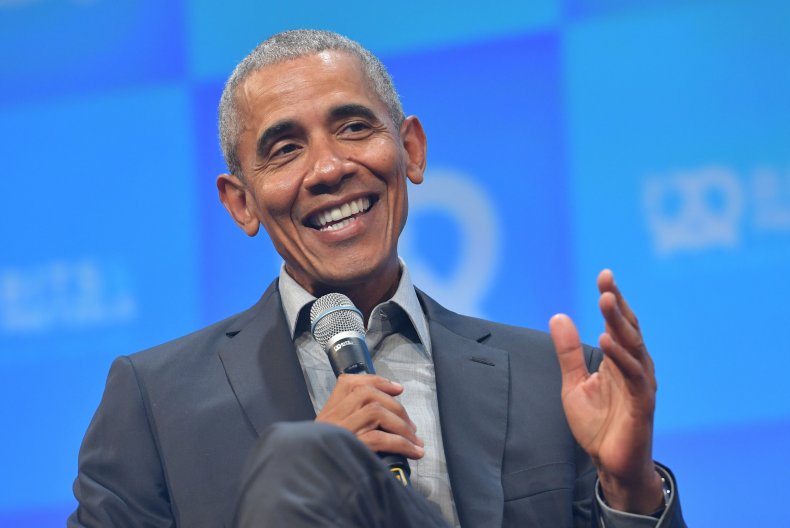 The news broke on Twitter, it looks like. Many of the people who have joined the conversation don't seem to even know exactly where the phrase came from—they're just celebrating the concept.
One Twitter user shared a link to the website wheresweed.com, which helps users find marijuana dispensers around America. Obama's new, unsponsored namesake is almost available for delivery in Washington D.C., but right now, you'll just have to pre-order it.
The fresh strain of Runtz, a hybrid blend of Sativa and Indica marijuana, is apparently inspired by Obama's old campaign message. "This is a unique indica-dominant strain [that] appropriately channels the President's famous message of 'Change' as it invigorates and inspires," explains the description. "A cross between Afghani and OG, Obama offers cerebral stimulation and a euphoric rush. This strain is recommended for consumers looking for powerful physical effects as well as an intense cerebral lift."
Naturally, there are already a ton of memes and soon-to-be-viral moments surrounding "Obama Runtz."
To clarify: This strain of cannabis has nothing to do with politics, and nothing to do with Obama himself. For all we know, the former President may not have any idea this exists and could be in for a laugh or a shock when he hears about it.
So far, Obama hasn't said anything about the trending strain. The last time America heard from him was Saturday night, during the nationally streamed Graduate Together special, which appeared on Fox, ABC, CBS and NBC. He was one of a handful of speakers who addressed the class of 2020, who unfortunately had to have graduation from the confines of their own homes because of the ongoing coronavirus pandemic.
Obama gave a kind word of advice for those who are fretting over not getting to walk across a proper graduation stage. "I'll be honest with you, the disappointments of missing live graduation, those will pass pretty quick," he noted. "I don't remember much of my own high school graduation. I know that not having to sit there and listen to a commencement speaker isn't all that bad."