What Omar Had Aplenty, Leo and Tom Totally Lack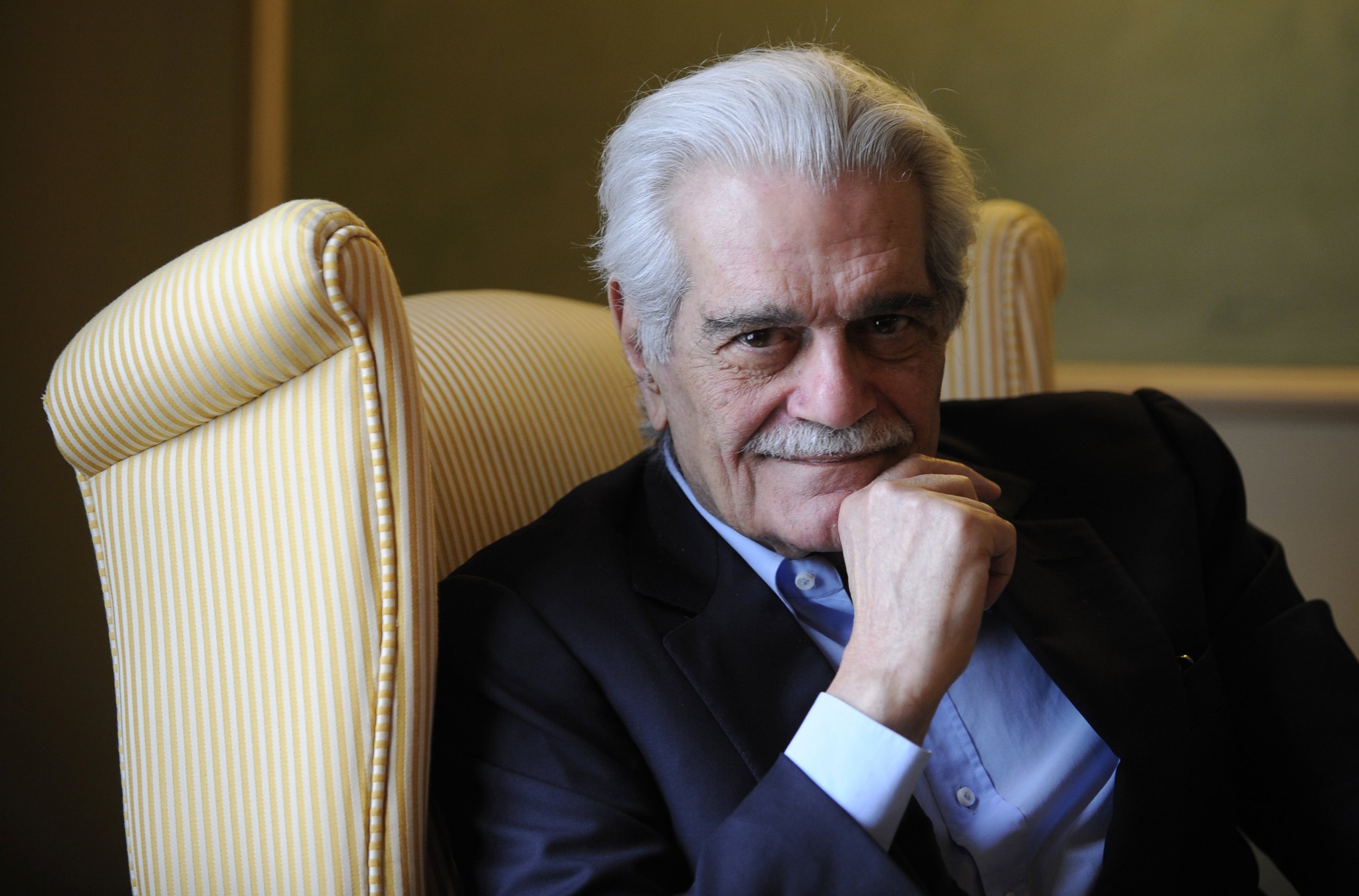 Leo and Tom, take a lesson. Action may pay off in the short run, but if you want to leave a legacy.…
"I am big. It's the pictures that got small," Norma Desmond spat out when asked about the health of her faded screen career in what still remains tinsel town's most watchable vivisection, Billy Wilder's Sunset Boulevard.
For Omar Sharif, who died of a heart attack at age 83 in a Cairo hospital on July 10, after a six-year blaze of glory when he practically held the monopoly on being cast as Hollywood's international man of romance, it wasn't the pictures that got small. It was the heroes who inhabited them.
Quick cut: Take a look at the tuxedo Sharif wears in practically every scene in Funny Girl. Now contrast that to Leonardo DiCaprio wearing the same in The Great Gatsby.
Not that custom tailoring was the exclusive domain of Sharif's. Far earlier, during Hollywood's romantic age, Gary Cooper drew women into theaters by filling out dinner jackets as nicely as he did Western chaps, which drew in the men.
Meanwhile, to this day, no one wore black tie better than Cary Grant, though George Clooney and Daniel Craig can easily carry the look. Likewise, Bradley Cooper, when he decides to button his shirt.
The product of an era when audiences had yet to be fed a steady diet of satellite news and jet destinations still delivered foreign intrigue, Sharif saw his star rise at a time when moviemakers were focused on weaning adults—not kids—off of television at home and into the aging but still functional movie palaces anchoring the major cities.
With big-budget movies in the 1960s presented as formal, reserved-seat events, who better to capture the attention of the fans than this handsome heartthrob who was equally at ease atop a charging camel (Lawrence of Arabia) as he was healing the sick and writing poetry (Doctor Zhivago)?
Even playing a passive character like Zhivago, Sharif was surrounded by the dangers of war, revolution, inclement weather and the mentally unbalanced, estranged husband of his mistress. After surviving all this and more, it finally took a heart attack to claim him at the end of the story—as he hopelessly watched his beloved Lara (Julie Christie) fade into the shadows of the sidewalk.
By comparison, Tom Cruise's dangling 1,700 feet over Dubai for Mission: Impossible—Ghost Protocol may have left you gasping for air, but did you really think the filmmakers, let alone his agent, were going to let the star of the movie franchise slip and go splat?
What extinguished Sharif's star power in the late '60s was a seismic shift in audience tastes. Hollywood had seen this before; right after World War II, the handsome romantic lead—think Ronald Reagan—found himself virtually unemployable while tough guys like Humphrey Bogart, William Holden (gorgeous but unpolished) and Robert Mitchum took over. Dick Powell bridged the gap by dropping the boy-next-door persona in favor of a more hard-boiled type.
What caused Sharif's career to wan was that the young anti-hero was in, and Jack Nicholson and Dustin Hoffman were no more going to don a tuxedo than they would the robes of a Harith. Sharif retreated to lesser films and, ultimately, bridge tables and casinos in Europe. But his movie reputation endured.
True, Sharif had the advantage actors of today lack, of having the last vestiges of the studio system still around to do his hyping. "Omar has bussed for posterity some of the world's most glamorous leading ladies, including Sophia Loren, Julie Christie and Geraldine Chaplin," read the production notes for Funny Girl. "When he completed Funny Girl, he left for Europe to add a few more beautiful women to his ever-increasing list of leading ladies, Catherine Deneuve in Mayerling and following that, Anouk Aimee, in The Appointment."
Then again, it all started playing opposite a leading man. In Lawrence, arguably his (or anybody's) greatest film, and Sharif's first for Western audiences after having already appeared in several movies in his native Egypt, he was introduced as a mirage on the far horizon that eventually transforms into a vision in black that comes to challenge and then join forces with British Lieutenant T. E. Lawrence (Peter O'Toole). Seldom has a newcomer made such a dramatic impact, and even though his was a secondary role, Sharif became a household name as a result of the sand-swept epic.
Try equating that to some contemporary big-budget attempts to introduce audiences to "new" screen heroes. Five points if you can name the actors who played the title roles in John Carter and The Lone Ranger (no, not Johnny Depp—the other one).
Actually, despite the size and budgets of those productions, Norma Desmond was absolutely right. The pictures did get small.
Stephen M. Silverman is the biographer of David Lean and the author of The Catskills, to be published by Knopf in October.