What Other Countries Are Doing About the North Korea Threat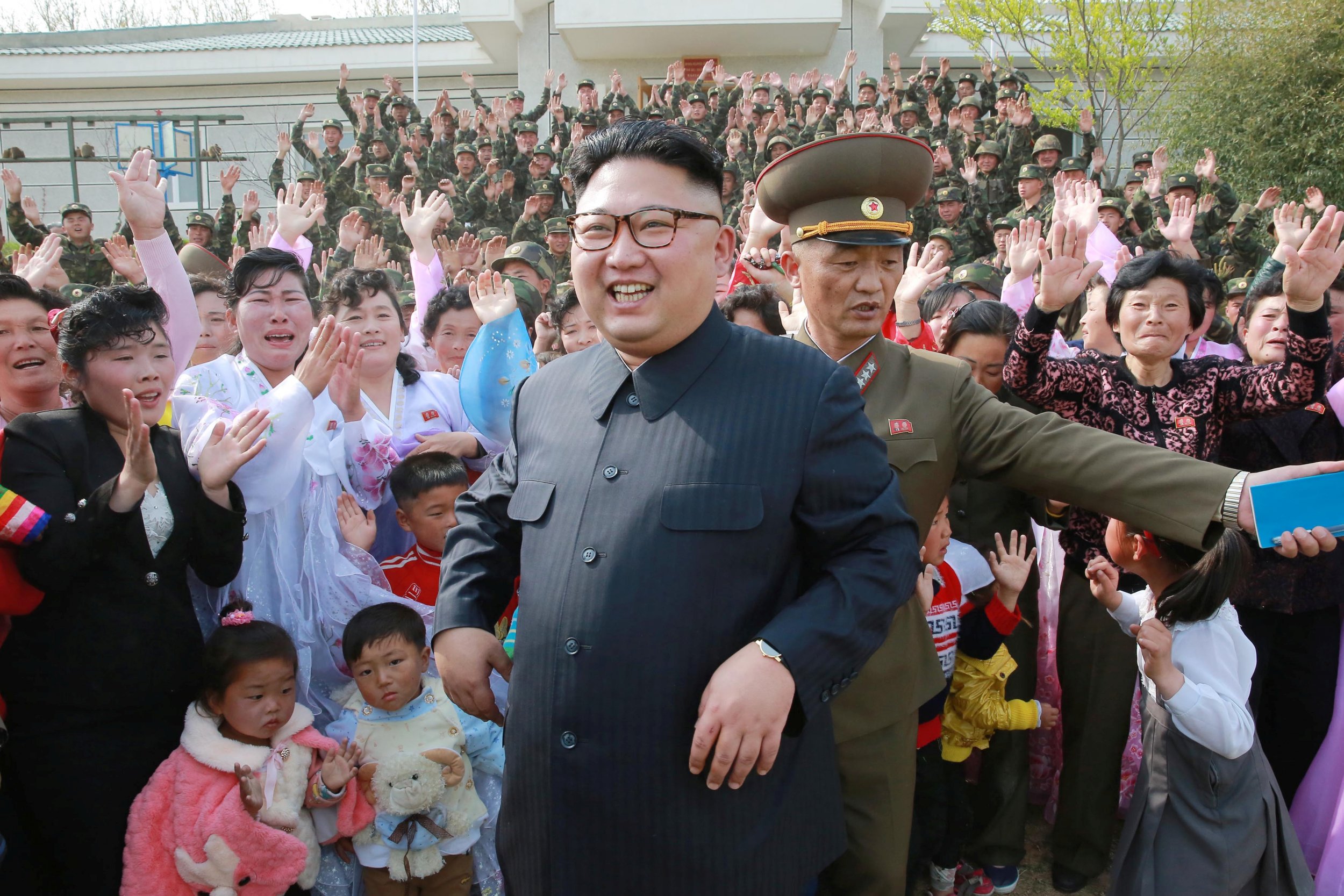 South Korean President Moon Jae-in vowed Wednesday during his swearing-in ceremony to work with government leaders across the world to rein in North Korean leader Kim Jong Un and his threats of global conflict.
"If it is necessary, I will fly immediately to Washington and also visit Beijing and Tokyo," he said. "Under the right conditions, I will also go to Pyongyang. For peace on the Korean Peninsula, I will do everything that I can do."
With North Korea reportedly taking steps to conduct a sixth nuclear test, world leaders are increasingly debating how to stop the rogue nation from acting on its threats. In the U.S., President Donald Trump has said the tensions could result in "a major, major conflict" and has urged China, a close ally to Kim's government, to use its influence to deter the North Korean dictator from going forward with his plans. Other nations have explored economic sanctions and military posturing.
In Japan, Prime Minister Shinzo Abe is looking to overhaul the nation's pacifist outlook on war. His government is reportedly working to purchase an undisclosed number of Tomahawk cruise missiles as a response to North Korea's missile program, Popular Mechanics reported Monday. The long-range, offensive weapons include a 1,000-pound high explosive warhead.
Japanese officials also started informing citizens last month of what to do in case of a North Korean missile attack. The government said it can send out a 10-minute warning ahead of a strike. Officials are reviewing mandatory evacuation practices to improve emergency protocols.
India has responded to North Korea's threats by halting all trade, except for food and medicine, with the isolated nation. While few countries trade with North Korea because of United Nations sanctions against Pyongyang, India sent $111 million worth of goods in 2016 and imported about $88 million from the Kim regime.
India also said last week it would freeze any funds and financial assets belonging to the North Korean government being held in its territory.
In the United Kingdom, officials opted in April to freeze the assets of Korea National Insurance Corporation, a North Korean company working in London that was linked to Pyongyang's nuclear weapons program. The U.K. had already prohibited some trade with North Korea and imposed a travel ban.
France, meanwhile, sent an amphibious assault carrier last month to Japan's naval base of Sasebo to participate in drills along with troops from Japan, the United States and Britain. "The effect of these international allied naval forces is to pressure North Korea to abandon its self-destructive drive for ever more powerful nuclear weapons atop long-range missiles capable of reaching North America," Forbes wrote.
Then there's Russisa, which is taking a different approach by embracing the North Korean regime despite its vows to blow up Japan, the U.S., South Korea and any other nation in its way. A new ferry service between Rajin and Vladivostok is slated to open this month and Russia recently sent military equipment to North Korea for joint military exercises.
What the world sees as mayhem, Russia apparently sees as an opportunity to get in good with its longtime reclusive neighbor, analysts noted.
"There is little doubt that Russia is making sincere attempts at building a partnership with North Korea," Russia-Korea analyst Anthony Rinna wrote in an April 14 note published by the Institute of Asia and Pacific Studies at the University of Nottingham.