What Is The Pad Project? Netflix's 'Period. End of Sentence.' Shines Light on Lack of Global Acceptance of Menstruation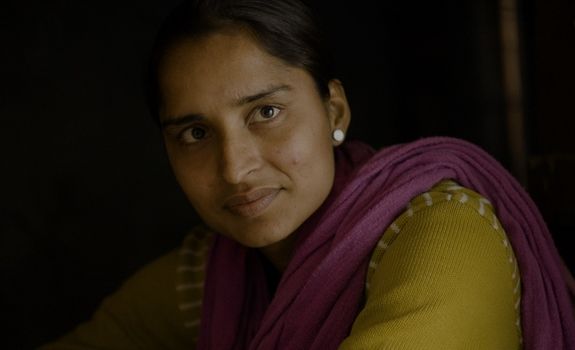 A 25-minute documentary has surfaced on Netflix that aims to shed a light on global acceptance of menstruation, a lack of access to feminine hygiene products and female entrepreneurs who bring hope and comfort to their communities. The short film, Period. End of Sentence takes viewers inside the start of a local pad factory, and the budding industry can grow with your help.
The documentary was created by The Pad Project, a California nonprofit that raises money for machines that help make pads. The machines are then donated to women in impoverished areas. As the nonprofit's website explains, many women in global, rural communities stop going to school when they first get their period. Women whose periods have affected their life negatively speak of the stigmas surrounding female health in the film.
The film explains that for many women, keeping clean during menstruation is an embarrassing struggle. Women are documented grabbing any available cloth product to use as a feminine product. Because of embarrassment, the dirty cloths are then disposed of in nature in the middle of the night. Without access to sanitary napkins, it's nearly impossible for the women not to ruin their clothes, they explain. To attend school while finding privacy to tend to hygiene so often is not reasonable.
So, The Pad Project aims to help. By providing villages with machines, they can not only aid the community in accessing more comfortable menstrual cycles, but they can contribute to the area's economy and the income of female workers.
The Pad Project's goal is to help achieve both of these things, but most importantly, to negate the need for a young woman to quit school because of her period.
Over 1.2 billion women globally don't have access to feminine hygiene products because of low income, according to the Water Supply and Sanitation Collaborative Council. In India, where Period. End of Sentence. was filmed, 12 percent of women don't have the money for female products. Globally, it gets worse. In Kenya, Africa, 50 percent of women don't.
Each pad-making machine costs $12,000. The nonprofit accepts donations to fund machines and those who educate local women in the art of making the pads.
Period. End of Sentence. is nominated for an Oscar for Best Documentary Short Subject. It can be streamed now on Netflix.