What Is Paris Hilton's Net Worth? Heiress Says She'll Keep $2 Million Engagement Ring After Breakup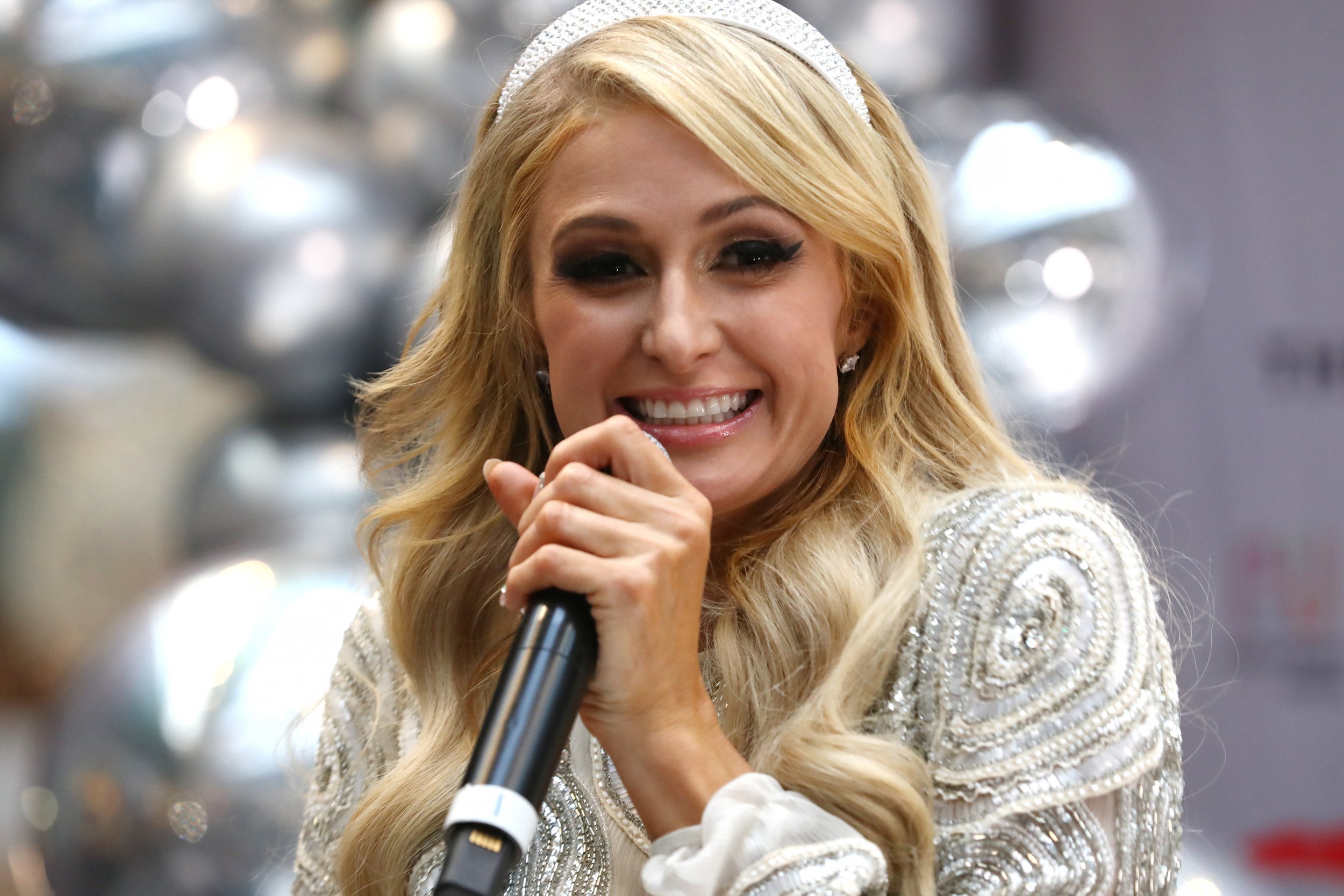 Paris Hilton broke her engagement to Chris Zylka in November, but that doesn't mean she's giving back the ring. Her show-stopping 20-karat, pear cut engagement ring is still in her possession, upping her net worth a whopping $2 million.
According to Hilton, the ring brought its jeweler, Michael Greene, his own fame equivalent to the ring's price tag. "The person who we got it from got millions and millions of dollars of free publicity, so," Hilton said while appearing on The Jenny McCarthy Show. "I love how social media has become like a new form of money. Yeah, it's sick." Green spoke to People about the ring after the pair's engagement in January.
When McCarthy asked Hilton to clarify if she's keeping the ring, Hilton responded with a classic line. "Yeah. Diamonds are a girl's best friends," she said. The ring may have been given to Zylka as a promotion in exchange for the celebrity endorsement, which McCarthy pointed out in her conversation with Hilton. She hinted Zylka did not purchase the ring himself.
Hilton's net worth before the ring was rumored to be around $300 million. It's unclear of Zylka or the jeweler has asked for the ring back.
If Zylka did want the ring back, according to California law, he's entitled to it if he bought it fully and Hilton broke off the engagement. It's considered a "gift in contemplation of marriage," TMZ reported. If it was given to Hilton free of charge for her celebrity status, Zylka has no right to the ring.
The heiress claims she's the one who broke off the relationship, and told The Talk exactly why. "When I fall in love, I fall in love fast and hard, and it was this whirlwind romance," she said. "I've always been obsessed with Disney stories and love stories, and I thought it was gonna be my happy ending, and I just realized after time that it wasn't the right decision."
Hilton did not address her broken engagement rumors directly at first. Instead, she opted to post a cryptic Instagram message to her followers. "What made her strong was despite the million things that hurt her. She spoke of nothing but happiness," Hilton captioned a photo of herself. Hilton and Zylka decided to push their wedding date back in August, they told People. The had originally planned a November ceremony.