What Is Parkinson's? Jesse Jackson Diagnosed With Incurable Brain Disease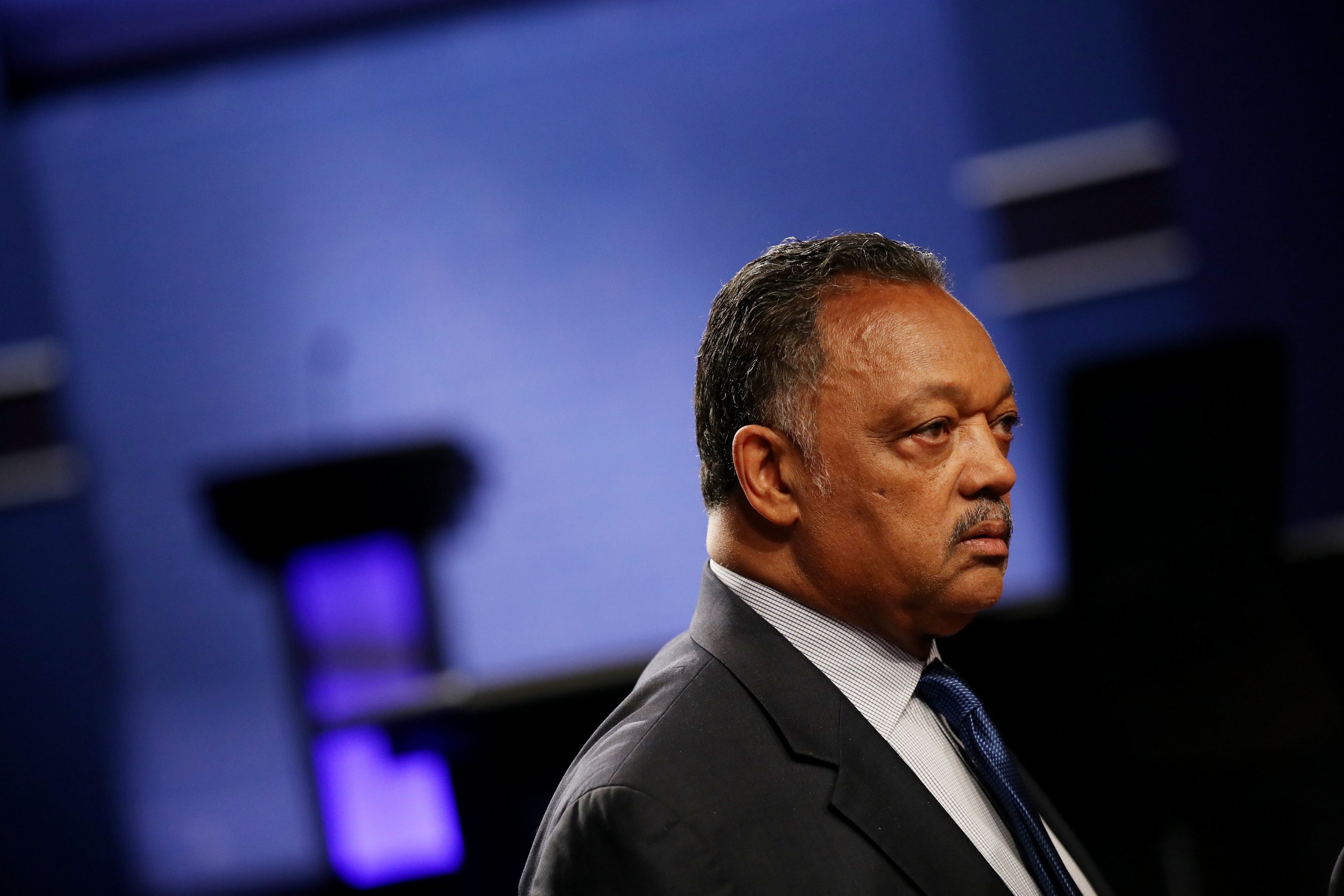 Civil rights leader and politician Jesse Jackson announced on Friday that he was diagnosed with Parkinson's disease. Parkinson's is a neurodegenerative disease that causes tremors and other movement issues and typically affects people over 60 years old. Jackson is 76.
The disease happens when neurons that produce a chemical called dopamine die. These dying neurons are mostly found in one particular part of the brain involved in movement called the substantia nigra.
What makes these neurons die is still unclear, according to the Mayo Clinic, but genetic and environmental factors may play a role. (Scientists believe a build-up of proteins, called Lewy bodies, might also be involved.) In addition to affecting a person's ability to move normally, Parkinson's can also impact a person's cognitive abilities.
"After a battery of tests, my physicians identified the issue as Parkinson's disease, a disease that bested my father," Jackson wrote in a letter released on Friday announcing the diagnosis. An aide told USA Today that Jackson received the diagnosis in 2015.
"Recognition of the effects of this disease on me has been painful, and I have been slow to grasp the gravity of it. For me, a Parkinson's diagnosis is not a stop sign but rather a signal that I must make lifestyle changes and dedicate myself to physical therapy in hopes of slowing the disease's progression," Jackson wrote in his letter.
The disease on its own is not fatal, but it also isn't curable. Some medications designed to increase the amount of dopamine in the brain can help with the symptoms. A type of treatment known as deep brain stimulation, a procedure in which a surgeon implants a device that will send electrical signals to parts of the brain, can also help some people with Parkinson's move better.
Over 100 clinical trials are ongoing in the United States alone testing various treatments for Parkinson's, including drugs, devices and combinations of therapies.
Jackson is far from the first famous figure to receive this diagnosis. Actor Michael J. Fox, who started a foundation for Parkinson's research, has lived with the disease since 1991. Boxer Muhammad Ali also suffered from Parkinson's before his death.
Jackson is known for, among other things, being one of the candidates for the Democratic presidential nomination in 1984 and 1988 as well as his involvement in the Southern Christian Leadership Conference and the broader civil rights movement during the 1960s.