What Is a 'Patriotic Tax'? Joe Manchin Suggests Americans Should Pay It
In Democrats' recent proposals for funding President Joe Biden's trillion-dollar social safety net package, lawmakers introduced the idea of instituting a billionaire's tax targeted at the annual value gains of assets held by wealthy individuals.
Moderate Democratic Senator Joe Manchin of West Virginia recently stirred concerns over implementing the proposal, saying, "I don't like it." Instead, he favors what he calls a "patriotic tax."
"Everybody in this country that has been blessed and prospered should pay a 'patriotic tax,'" he told reporters on Wednesday. "If you're at the point to where you're able to use all of the tax, tax forms if you can to your advantage and end up with a zero tax liability, but have had a very very good life and you've had a lot of opportunities, there should be a 15 percent patriotic tax."
Under this measure, billionaires who escape paying taxes by earning small salaries and borrowing off their assets would find themselves paying taxes to the federal government at a fixed rate. Anyone with more than $1 billion in assets or more than $100 million in income for three consecutive years would see a 23.8 percent tax on their capital gains.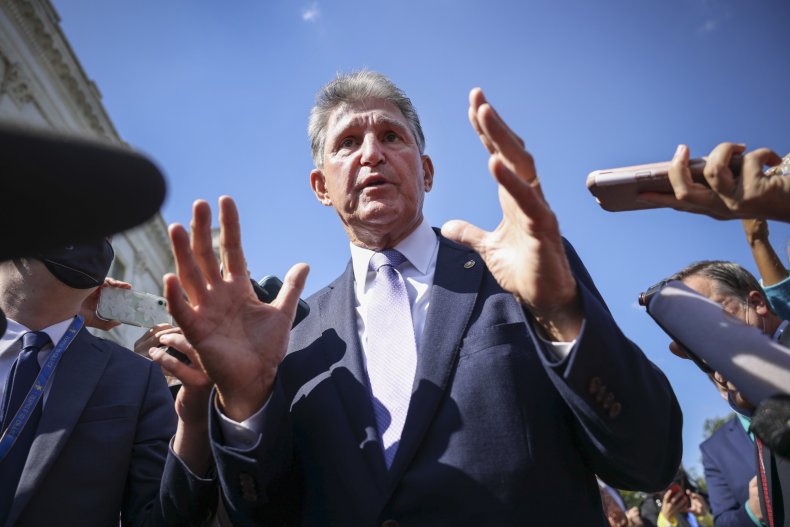 In June, ProPublica published a series of files obtained from the IRS that detailed how some of America's wealthiest individuals avoid paying taxes. ProPublica devised a "true tax rate" that compared how much the 25 richest Americans paid in taxes to how much their Forbes-estimated wealth grew.
The study found that Warren Buffett paid a true tax rate of 0.10 percent and Jeff Bezos paid a tax rate of 0.98 percent. Michael Bloomberg paid a rate of 1.30 percent, while Elon Musk paid a rate of 3.27 percent.
Lawmakers have been hesitant to fortify tax codes, despite the wealthy's means of avoiding standard federal tax rates. The current ratesfluctuate from 10 percent for unmarried individuals making under $9,875 a year to 37 percent for those making unmarried individuals more than $518,401 a year.
Utah Senator Mitt Romney, whose net worth is estimated at $300 million, fears that under increased tax codes "multibillionaires are gonna look and say, 'I don't want to invest in the stock market, because as that goes up, I gotta get taxed. So maybe I will instead invest in a ranch or in paintings or things that don't build jobs and create a stronger economy.'"
Similarly, Manchin said he doesn't like the "connotation that we're targeting different people" who "contributed to society" and "create a lot of jobs and invest a lot of money." With his patriotic tax, Manchin believes the wealthy will see paying taxes as their "patriotic duty" to support "this great country" that he said has offered them "protection and the support and the opportunities."