What Is a Pell Grant? How Eligibility Changes for Student Loan Forgiveness
President Joe Biden is canceling $10,000 in student loan debts for Americans earning less than $125,000 but some Americans could be seeing even larger debt forgiveness if they went to college on Pell Grants.
As part of the Biden administration's Student Loan Debt Plan, the federal government will provide $20,000 in debt cancellation for borrowers who received Pell Grants. The income eligibility requirement remains the same.
Federal Pell Grants are awarded to undergraduate students who "display exceptional financial need" and do not need to repaid like loans do, according to the Department of Education (DOE). Nearly every recipient comes from a family that makes less than $60,000 a year, with more than 65 percent of recipients coming from families with incomes of $30,000 or less.
The DOE estimates that the $20,000 debt cancellation for Pell Grant recipients would provide relief to roughly 27 million borrowers.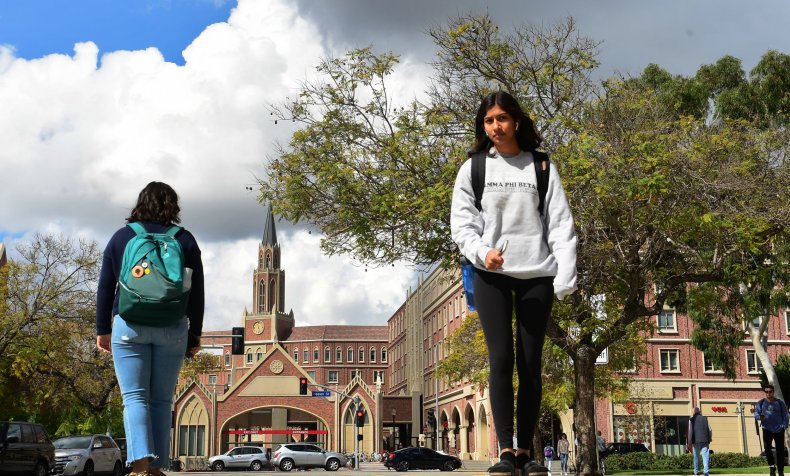 The amount of a Pell Grant varies based on each recipient and depends on expected family contribution, the cost of attendance of their school, whether they are enrolled as a full-time or part-time student and how long they plans to attend school for during that academic year. Students who lost a parent or guardian in the line of duty or as a result of military service could also be eligible for additional funds.
While the amounts can change yearly, the maximum award for the current 2022-2023 school year is $6,895. The figure is much lower than it was decades ago, when it would cover nearly 80 percent of the cost for a four-year public college degree.
Now, those grants only cover one-third of the cost, causing what the White House described as, "many students from low- and middle-income families with no choice but to borrow if they want to get a degree."
On Wednesday, Biden also announced he was extending the pause on federal student loan payments for "one final time" through to the end of the year. The pause has been in place since the pandemic began.
Across the nation, 45 million people owe $1.6 trillion for federal student loans. The typical undergraduate student with loans is estimated to graduate with nearly $25,000 in debt, according to the DOE. Pell Grant recipients account for more than 60 percent of the borrower population.
The Biden administration has sought to target the relief to lower income Americans amid criticisms that widespread forgiveness would be unfair to those who saved up to pay for school.
"President Biden believes that a post-high school education should be a ticket to a middle-class life, but for too many, the cost of borrowing for college is a lifelong burden that deprives them of that opportunity," the White House said in a press release.
"During the campaign, he promised to provide student debt relief. Today, the Biden Administration is following through on that promise and providing families breathing room as they prepare to start re-paying loans after the economic crisis brought on by the pandemic."
A DOE analysis found that one-third of borrowers are still paying off student loan debt despite not completing their degree. Akey reason cited for dropping out of college was the financial burden of attending. The study also found that the effects of student debt falls disproportionately on Black borrowers, with the typical borrower still owing 95 percent of their original debt two decades after first enrolling in college.
Update 8/24/22, 12:50 p.m. ET: This story was updated with additional information.