What Is a Polar Vortex? Arctic Blast, Snow in Forecast for Midwest, East Coast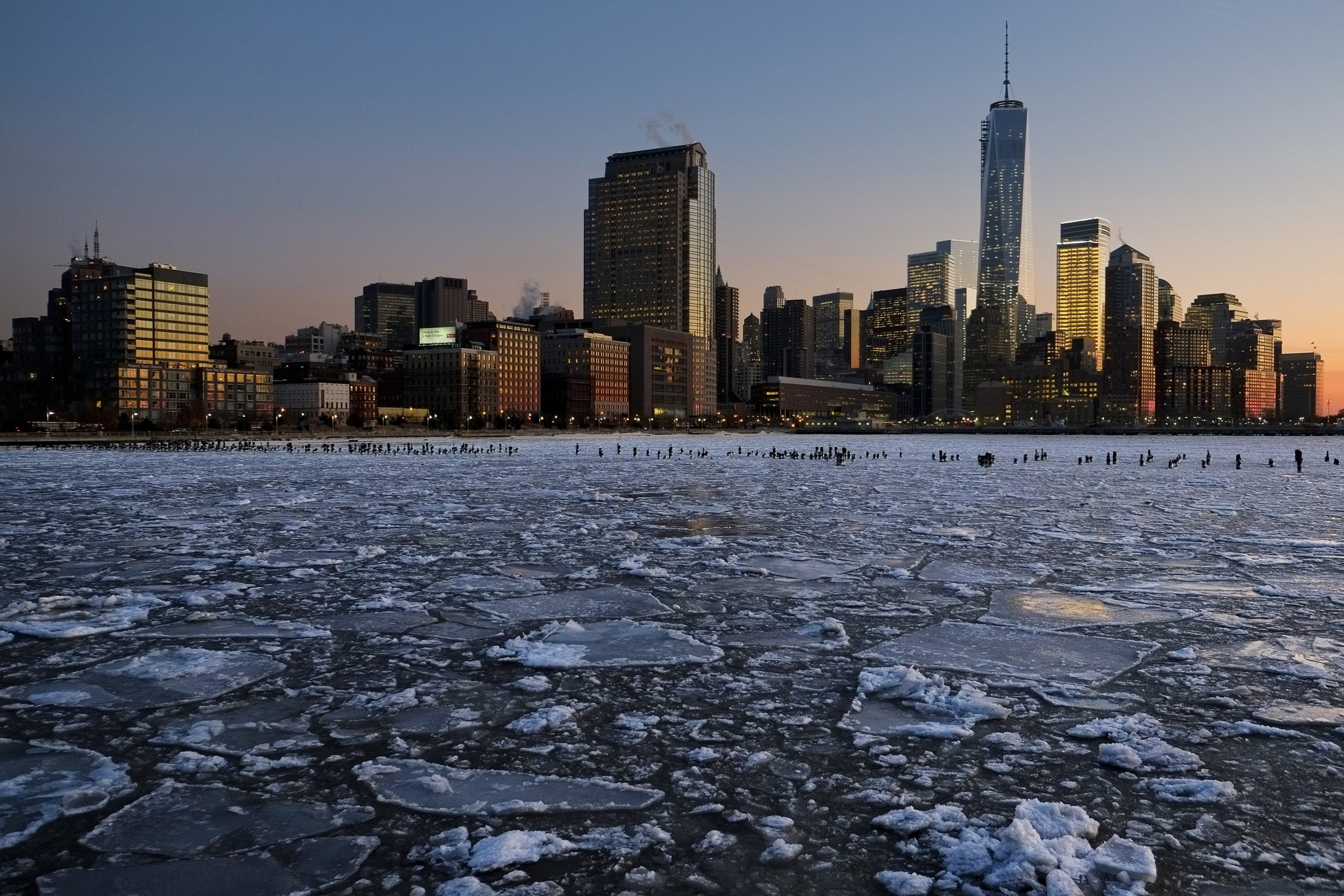 A polar vortex could strike the Midwest and East Coast over the next few days, bringing frigid air and snow, forecasts indicated on Thursday.
But what, exactly, is a polar vortex?
It's actually something that always exists by the poles of the Earth, the National Weather Service notes, but it strengthens in the winter and can push cold air southward.
"The polar vortex is a large area of low pressure and cold air surrounding both of the Earth's poles," the National Weather Service notes on its site. "It ALWAYS exists near the poles, but weakens in summer and strengthens in winter. The term 'vortex' refers to the counterclockwise flow of air that helps keep the colder air near the Poles. Many times during winter in the northern hemisphere, the polar vortex will expand, sending cold air southward with the jet stream."
The National Weather Service's site explains that the danger of a polar vortex is largely limited to low temperatures. "In short, there is no cause to be alarmed when you hear about the polar vortex, but you should be prepared for colder temperatures," its site reads.
So parts of the U.S. should prepare for colder temperatures and, in the Midwest, potentially snow heading into the weekend.
"The frigid air passing over the still-warm Great Lakes will increase chances for lake-effect snow," AccuWeather meteorologist Steve Travis told USA Today.
The U.S. saw a serious polar vortex in 2014, with temperatures in Chicago, for instance, dropping to -16 degrees Fahrenheit. Temperatures shouldn't get that low with this polar vortex—they'll just be colder than what's normal for early November.
Daytime high temperatures will likely hover in the 30s and 40s, depending on where you live. In Chicago, for instance, forecasts suggest temperatures on Friday could dip down to the mid-20s, with a chance of snow flurries. Temperatures are expected to rebound to more normal levels later in the month.
Research has shown that the polar vortex has actually weakened as a result of climate change. A study last year in the journal WIRES Climate Change linked the warming Arctic to colder air being pushed south.
"Very recent research does suggest that persistent winter cold spells (as well as the western drought, heat waves, prolonged storminess) are related to rapid Arctic warming, which is, in turn, caused mainly by human-caused climate change," Jennifer Francis, a scientist at Rutgers University and one of the study's authors, told NBC in January. "'Persistent' is the key word here, as overall we expect that record-breaking cold events will occur less often in the future but they will likely last longer."