What the Polls Say About Joe Biden Versus Donald Trump's Hispanic Support
Hispanic voters will play a major role in the 2020 election, and right now it looks like former Vice President Joe Biden has more support from the group than President Donald Trump.
November will be the first time Hispanics are the largest minority group in the electorate, according to an analysis of federal data by the Pew Research Center. A record 32 million Latinos are projected to be eligible to vote this year.
The latest national survey from The Economist/You Gov found that Biden had slightly more support from Hispanic voters. Forty-four percent of those polled said they would vote for the former vice president compared with 40 percent who said they'd back Trump. The poll was conducted from April 12 to April 14 and surveyed 1,166 registered voters.
Biden also has an advantage over Trump when it comes to favorability among Hispanic voters, according to a new survey from Morning Consult/Politico released Wednesday morning. The poll surveyed nearly 2,000 registered voters and has a margin of error of plus or minus 2 percentage points.
More than half of Hispanic voters polled (54 percent) said they had an unfavorable view of Trump compared with 32 percent who had a favorable view. When it came to Biden, 44 percent of Hispanic respondents had a favorable view of the former vice president while 34 percent had an unfavorable view.
Biden is also polling better among Hispanic voters in a handful of key 2020 swing states, such as Florida and Arizona.
In the Sunshine State, Biden had a 20-point lead over Trump among Hispanic voters. A survey conducted by Mason-Dixon Polling & Strategy for the Telemundo Station Group in early March found that 58 percent of Hispanic voters would back Biden compared with 38 percent who would support Trump's re-election.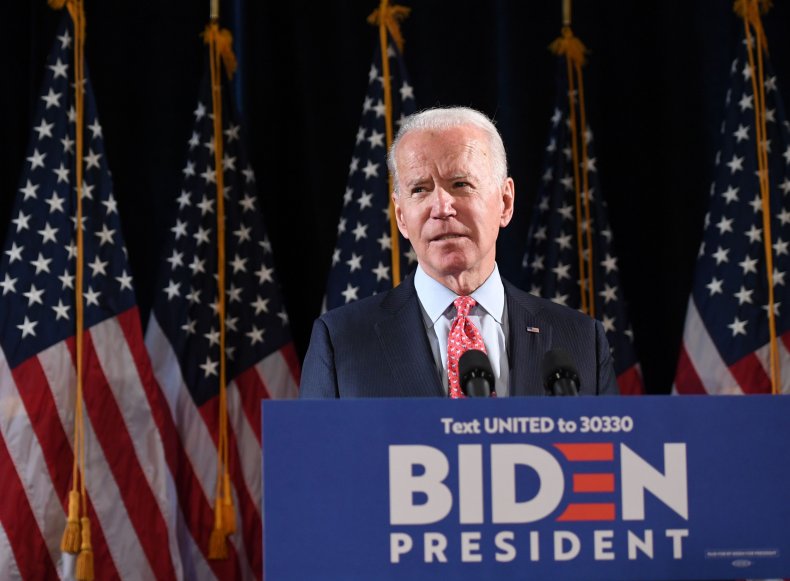 Biden performed even better among Hispanic voters in Arizona, according to a survey conducted in early March for Noticiero Telemundo Arizona by Mason-Dixon Polling & Strategy. The former vice president was ahead of Trump 72 percent to 20 percent among the voting bloc.
The reach of the Latino vote was on full display during the 2018 midterm election cycle. Turnout among the community reached a record-high as the number of voters nearly doubled to 11.7 million from 6.8 million in the 2014 legislative elections. Of the 40 seats that flipped from Republican to Democratic control in the House of Representatives, almost half were in places where the Latino electorate was a sizable plurality or majority.
Trump managed to win the 2016 election with relatively little support from the Latino community. Exit polls showed that 28 percent of Latino voters backed his candidacy, according to the Pew Research Center. Meanwhile, Democrats lost the White House despite having about 66 percent of the Latino vote.