Republican Senator David Perdue and Democratic rival Jon Ossoff are locked in a tight head-to-head race with less than two months until the Georgia runoff election, according to a new poll from a national Republican-leaning pollster.
Remington Research Group's poll found incumbent Perdue at 50 percent among likely voters surveyed to Ossoff's 46 percent, with a 2.6-point margin of error and 3 percent still undecided—nearly matching the results in their tight race just last week.
The survey of 1,450 likely voters from November 8-9 was first reported by the Atlanta Journal-Constitution.
It's the first major public poll since the general election last week, in which neither Ossoff or Perdue met the 50 percent threshold needed to avoid the January 5 runoff, with Perdue just barely missing the mark.
Ossoff took 48 percent of the vote on Election Day to Perdue's 49.7 percent, after a significant tightening in the race. At the end of July, Perdue led Ossoff 47.7 percent to 42.7 percent, based on RealClearPolitics' analysis of major polls.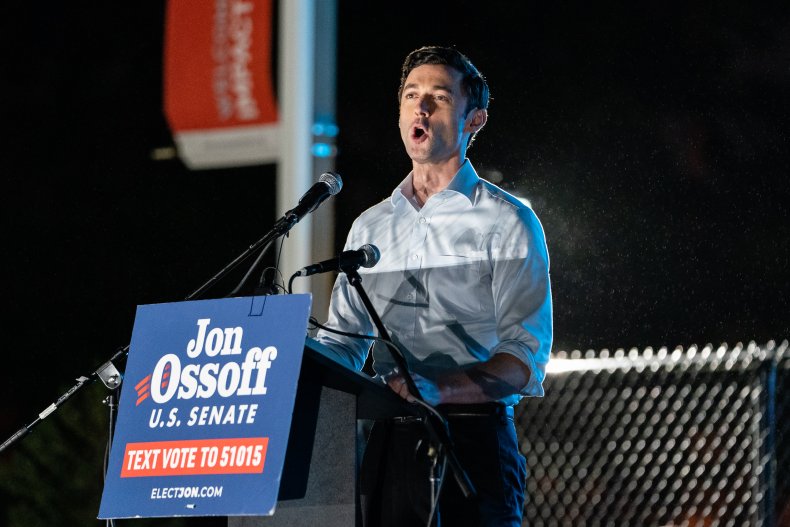 Libertarian candidate Shane Hazel won 2.3 percent of the vote in the November 3 election and will not appear on the January ballot.
The Ossoff-Perdue battle is half of a rare "double barrel" election, as the state's other U.S. Senate seat will also be decided in the January runoff between Republican Kelly Loeffler and Democrat Raphael Warnock.
Sabato's Crystal Ball, which is a political forecasting project of the University of Virginia's Center for Politics, and the non-partisan Cook Political Report have rated both races as toss ups.
The campaigns already are drawing national attention, with near-constant TV ads and campaign events. Republicans and Democrats from other states have begun recruiting supporters to "deploy" to Georgia to try to woo voters, and high-profile surrogates are being sent in to stump for their respective candidates. Money also has been pouring in from outsiders with an eye on whether the GOP will hold its majority in the Senate.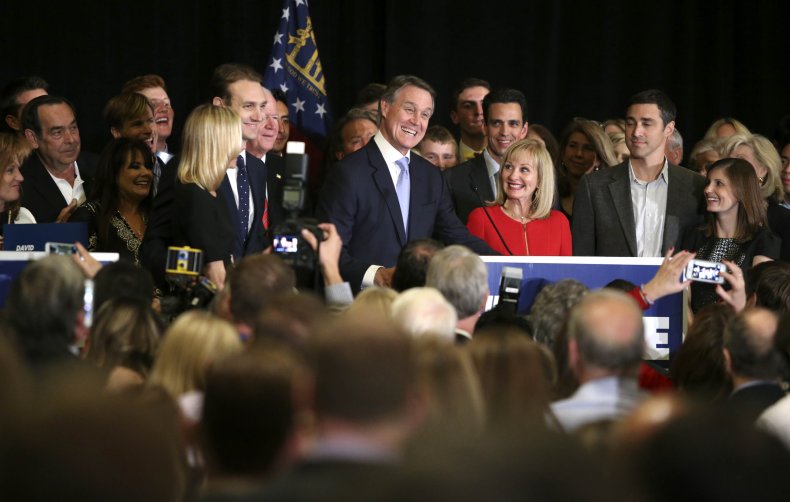 Democrats have won 48 seats in the next Senate, while Republicans have secured 50. Democrats would have to win both Georgia seats to take the majority, with Vice President-elect Kamala Harris as the tie-breaking vote.
A split would boost Democrats' efforts with help from sway-able Republicans, but the Dems wouldn't have control of the chamber's agenda or committee chairmanships.
Perdue, a 70-year-old businessman, is seeking his second term in the Senate. He's been a close ally of President Donald Trump.
Ossoff, a 33-year-old filmmaker, ran unsuccessfully against Republican Karen Handel for Georgia's open 6th District U.S. House seat in 2017. That race also drew national attention because it became the most expensive House race in history.