What Polls Say About GOP Support for $1,400 Checks as Biden Agrees to Limit Eligibility
President Joe Biden and Democrats are reportedly open to limiting the number of people who receive a $1,400 stimulus check, one of the few areas of the package that has broad bipartisan agreement.
The Senate is gearing up for a partisan battle over Biden's $1.9 trillion relief package. While Republicans agree that more economic relief is needed, they aren't necessarily on board with the price tag. Direct payments are a costly measure, so one means of bringing down the overall amount is to limit the number of people who receive a $1,400 stimulus check.
In early February, Biden met with a group of Republicans to discuss the package. The White House indicated that the president wouldn't budge on the amount of payments, but was open to limiting the income threshold. That message was reiterated on Sunday, and the Associated Press reported Wednesday that Biden and Democrats agreed to tighten upper-income limits.
Biden pushed congressional Republicans to get on board with the package because of its widespread bipartisan support, citing a CBS survey that found the majority of Republicans thought more economic relief was necessary.
Polls paint a mixed picture as to what Republicans think specifically about Biden's $1.9 trillion package, but there seems to be a consensus that they're on board with stimulus checks.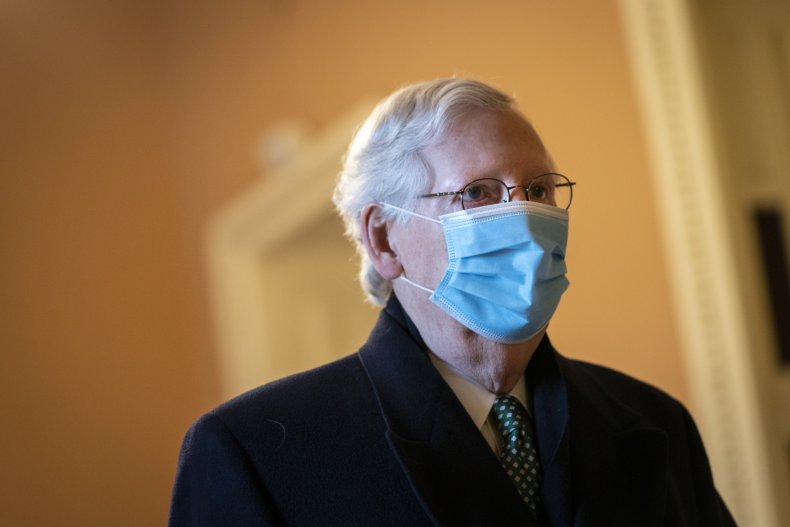 Two polls from Morning Consult, released February 24 and March 3, found about 60 percent of Republicans support the $1.9 trillion package. However, a Yahoo/YouGov poll released on February 25 found a similar percentage of Republicans thought the price tag was too high.
A Quinnipiac University poll released on February 3 found only 37 percent of Republicans supported the $1.9 trillion package, but 64 percent were in favor of $1,400 payments. A February 24 survey from Yahoo had similar findings with regard to gaps in support for the package and stimulus checks.
About half of Republicans polled in a Monmouth University survey on Wednesday thought the payment amounts were "about right." A similar percentage thought the payments should remain at $1,400 even if it means sacrificing bipartisan support.
The package that passed the House of Representatives on Saturday would provide individuals with incomes under $75,000 and joint filers with incomes below $150,000 the full payment of $1,400 and $2,800, respectively. Payments would then gradually phase out for individuals making $100,000 and joint filers earning up to $200,000.
An amendment could change that in the Senate, and Wednesday's agreement, according to the Associated Press, would cut checks off at $80,000 for individuals and couples earning $160,000.
Biden's relief plan is expected to be taken up in the Senate for a vote before the end of the week. Republicans balked at the price tag and criticized the package for being too broad and including measures that aren't entirely related to COVID-19.
The House passed the package without any GOP support and the same could be true in the Senate. Through reconciliation, Democrats would only need a simple majority of 51 votes, which they have with the support of the two independents who caucus with them and Vice President Kamala Harris' tie-breaking vote.
Congress is up against the clock to pass the package before unemployment benefits expire on March 14. Any amendments to it made in the Senate would have to be sent back to the House for passage.