What Power 5 Commissioners and Coaches Think About California's Pay For Play Law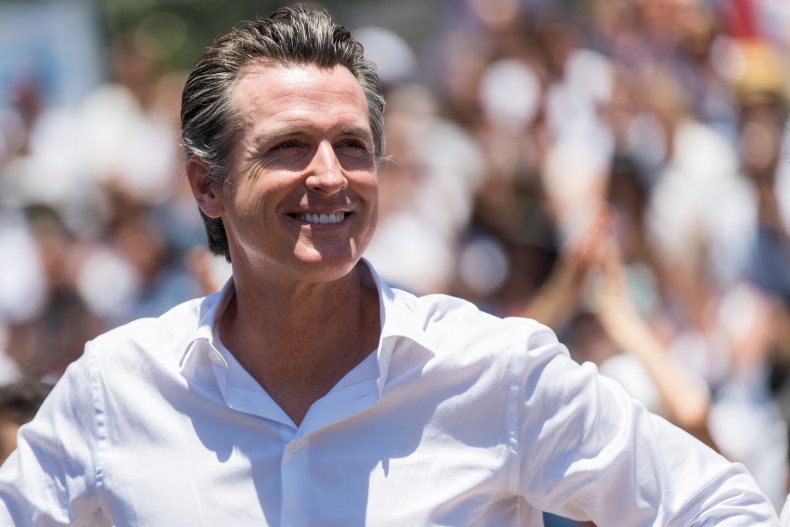 Commissioners and coaches from college athletics' Power 5 conferences have weighed in following the signing of a California law that will allow players to earn money while playing for their respective schools in the state.
The law, officially known as the Fair Pay to Play Act or SB206, was signed on Monday by California Governor Gavin Newsom, and immediately sparked controversy among coaches, players, fans and the governing body of collegiate sports, the NCAA.
NCAA President Mark Emmert released a statement condemning the law, which will allow college players to obtain an agent or endorsement deals while wearing a uniform for a California university beginning in 2023. The NCAA, which is charged with maintaining amateurism in college athletics, has been an outspoken proponent of the California law and similar bills proposed in other states.
"As a membership organization, the NCAA agrees changes are needed to continue to support student-athletes, but improvement needs to happen on a national level through the NCAA's rules-making process. Unfortunately, this new law already is creating confusion for current and future student-athletes, coaches, administrators and campuses, and not just in California," Emmert said on behalf of the NCAA in a statement.
Among the athletic conferences known as the 'Power 5,' consisting of the Pac-12, Big 12, Big 10, Southeastern Conference (SEC) and Atlantic Coast Conference (ACC), Pac-12 Commissioner Larry Scott was the first to speak out against California's new law publicly.
"The PAC 12 is disappointed in the passage of SB 206 and believes it will have very significant negative consequences for our student-athletes and broader universities in California," the conference wrote in a statement.
The Pac-12 includes four California universities in its conference: the University of California-Berkeley, the University of California at Los Angeles (UCLA), Stanford, and the University of Southern California (USC). Because one-third of the conference's member schools are in the state, the impact of the bill could be far-reaching for the Pac-12.
Big 12 Commissioner Bob Bowlsby echoed Scott's sentiments with his own statement, saying, "The schools in our conference and those throughout the United States seek national recruiting and national competitive environment that can only be accomplished with fair and uniform rules and policies. The passage of SB206 will negatively impact the universities in California and will undermine the unique American collegiate model that has been an enormous source of opportunity for millions of young student-athletes and many millions of fans."
While there are no California colleges in the Big 12, the conference could see an impact from cross-conference competition as athletes choose to attend universities in the Golden State in order to take advantage of the law.
SEC Commissioner Greg Sankey expressed his worry that California's law would create problems across the country.
"There is meaningful concern related to the inherent consequences that will inevitably arise when individual states unilaterally alter a set of rules that currently apply to student-athletes and universities throughout the country," Sankey said.
ACC commissioner, John Swofford was next to showcase his feelings regarding the bill. "This is a complicated issue that needs to be addressed holistically, and not state-by-state," he said in a statement. "We will continue to have discussions on the issue and the impact it will have on our membership."
The last to express his concern was Big 10 commissioner Jim Delany. "The student who plays athletics in the Big Ten is in school to receive an education first," Delany said. "There's an amazing opportunity to get a world-class education here, and it's an amazing opportunity to compete in a great conference with great recognition." Delany is set to retire in 2020, Minnesota Vikings executive Kevin Warren will replace Delany as head of the conference.
However, while the commissioners all spoke out against the bill and its consequences, many coaches in Power 5 conferences have taken a different approach.
University of Nebraska men's basketball coach Fred Hoiberg referred to California's law as "progress," going against comments made by Delany. "It's going to take people a lot smarter than me on how to move this in the right direction. But I do think it's progress," Hoiberg said.
"The more we can get for these guys, the student-athletes, I'm all for it," said Richard Pitino, men's basketball coach at the University of Minnesota.
Both Alabama head football coach Nick Saban and Michigan State men's basketball coach Tom Izzo, were wary of offering support to the law when asked about it this week. Saban told reporters he doesn't know enough details regarding California's bill to provide an opinion.
Izzo also said he is learning about the bill but is "wide open" to the possibilities it could bring to collegiate sports