What Princess Diana's Life Might Look Like Now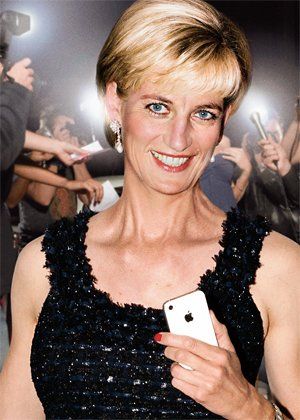 After Diana's death, nine years after the car crash in the Paris tunnel, I attended a ball at Althorp, her ancestral home in the English county of Northamptonshire. The party was hosted, improbably, by Mikhail Gorbachev (with Tatler magazine) to raise money for his late wife's foundation. The crowd partying in the tent that night was Diana's crowd—the London über-swirl of fashion and society and media. Had she been there, Diana would have lit up the gathering with her radiant blondeness. Sitting next to old Gorby, she would have caused his birthmark to flush deeper as she leaned in to hear him speak of his wife, Raisa, grasping his hand as she fixed her big blue eyes on him.
Diana would have been 50 this month. What would she have been like? Still great-looking: that's a given. Her mother, Frances Shand Kydd, with her cornflower-blue eyes and striding sexuality, was a handsome woman to the very end. Fashionwise, Diana would have gone the J.Crew and Galliano route à la Michelle Obama, always knowing how to mix the casual with the glam. There is no doubt she would have kept her chin taut with strategic Botox shots and her bare arms buff from the gym. Remarriage? At least two, I suspect, on both sides of the Atlantic. Always so professional herself, she would have soon grown exasperated with Dodi Al-Fayed's hopeless unreliability. After the breakup I see her moving to her favorite city, New York, spending a few cocooned years safely married to a super-rich hedge-fund guy who could provide her with what she called "all the toys": the plane, the private island, the security detail. Gliding sleekly into her 40s, her romantic taste would have moved to men of power over boys of play. She'd have tired of the hedge-fund guy and drifted into undercover trysts with someone more exciting—a high-mindedly horny late-night talk-show host, or a globe-trotting French finance wizard destined for the Élysée Palace. I suspect she would have retained a weakness for men in uniform, and a yen for dashing Muslim men. (A two-year fling with a Pakistani general, rumored to have links to the ISI, would have been a particular headache to the Foreign Office and the State Department.) Davos and the Clinton Global Initiative would have become her new post-palace power circles. She would perhaps have caused a press sensation with an unplanned pledge from the CGI stage to raise $50 million to help educate women in South Sudan.
Back in Britain, to visit William and Harry, she would have enjoyed some elegant schadenfreude over the scandal at Rupert Murdoch's News Corp.—the one that revealed that for years the British tabloids had been hacking into the phones of celebrities and royals and publishing their illicit skimmings. She would have sued for sure, and collected record-breaking damages (donating to the children's cancer ward at Great Ormond Street Hospital for Children). Is it possible that even Squidgygate, the embarrassingly steamy phone call between Diana and her lover James Gilbey in December 1989, was really one of the earliest examples of press malfeasance? I never believed the bizarre explanation, investigated at length in my book, The Diana Chronicles, that a radio ham named Cyril Reenan had picked up this call and offered it to Murdoch's tabloid The Sun. Was Reenan, who later spoke of "being set up by a sinister conspiracy" and died in 2004, really a cover for a nefarious phone hacker? If so, Diana's obsession about eavesdroppers in the last days of her life—often mocked as paranoia—was simply the sound intuition of a careful student of the folkways of Fleet Street.
Politically, Diana would have been very much at home with David Cameron and all the old Etonians who now run Britain. She would, much earlier, have parted company with Tony Blair, stung by his failure to use her for big peacemaking missions overseas. He would have tried to woo her back each election cycle, but Diana was shrewd when it came to the conducting of feuds. While I suspect she would have reconciled with her mother, I doubt she would have ever forgiven her brother Earl Spencer for abruptly withdrawing the refuge of a house on Althorp's grounds after the collapse of her marriage, the time she needed it most. And she would have found the way he dumped his second wife, Caroline Freud, within four months of her giving birth fresh evidence of his entitled beastliness.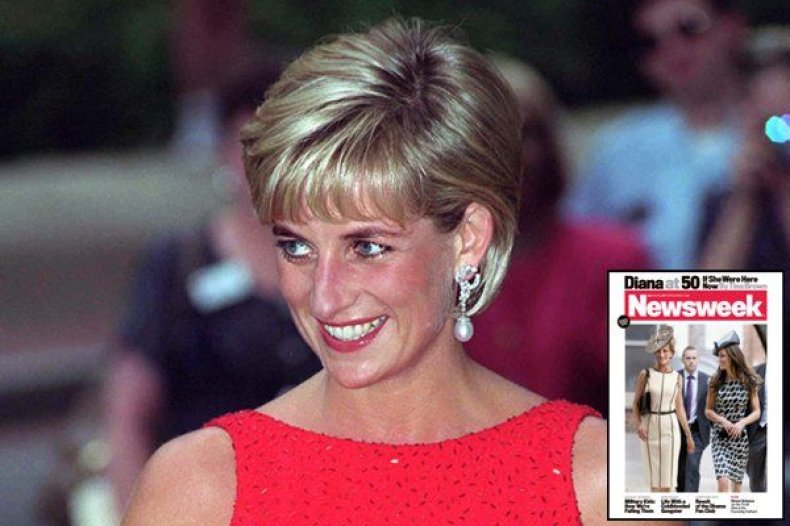 I believe her best male friend in later years would have been, poignantly, her reviled first husband. As the financier Sir James Goldsmith once put it, "When you marry your mistress, you create a job vacancy," and Charles, having married Camilla, would suddenly have found the company of his ex strangely comforting. Diana, with time, would no longer have found Charles's causes tiresome. Rather, she would have empathized, and asked his advice about hers. After so many loves and losses, she would finally have let go of her rancor toward Camilla. The duchess's galleon-size Lady Bracknell hat at William's wedding would have offered satisfaction enough. Besides, there were other rivals to worry about. Among her global girlfriend set, she might view Queen Rania's beauty, youth, and social conscience as a triple threat that should be watched. After some initial competitiveness with Carla Bruni-Sarkozy, she'd have probably bonded with her at the G20 dinner over ways to dodge Berlusconi.
And Kate, the newly minted Duchess of Cambridge? How would Diana have handled her son's steadfast affection for a woman other than herself? The rising public adoration of Kate would have afforded Diana some tricky moments. Pleased, yes. But, like Frances Shand Kydd—who, days before Diana's wedding, suddenly burst out, "I have good long legs, like my daughter"—Diana would have had to adjust to a broadening of the limelight. Her edge over Kate, of course, was her own epic of princessly suffering, which would always make Diana's story more interesting. ("Happily ever after" will never have the same allure to the press as "It all went horribly wrong.") Diana, rejoicing in her flawless Spencer pedigree, would have positioned herself as a firm defender of the Middletons against the palace snobs and ostentatiously made Carole Middleton, Kate's dynamic mother, her new BFF.
Would our heroine by now have found peace? Yes, I believe she would. Sustained by the two things she cared about most, her children and her humanitarian passion. In July 1997, Diana told me she'd been discussing the idea of making television films about the causes she worked so hard for: the victims of land mines, leprosy, and HIV/AIDS. For a woman whose private life was ruled by her heart, I found her a surprisingly good executive. She knew how to make things happen. She knew how to run a team. She had a galvanic focus when her compassionate feelings were stirred. Had she lived, her Princess Diana Foundation, fueled by a steady pipeline of adoring billionaire ex-boyfriends, would have become hugely prestigious, and powerful. (She would also have been astute enough to turn her back on money that failed the smell test. The woman with five O-levels to her name would have been smarter than the London School of Economics: no dollars from Saif al-Islam Gaddafi.) In the world disasters of the last few years—9/11, the tsunamis, the Pakistan earthquake, Hurricane Katrina—you know Diana would have been first at the scene in a hard hat with a camera crew (and, by now, 10 million followers on Twitter). She would have kept her spotlight trained on individual sufferers whom she'd continued to visit and care for and touch. At a time when the world has disaster fatigue, I miss the generosity of her star power and what it could accomplish.
"Don't worry, Mummy," 14-year-old William told his mother when he learned that she'd been stripped of her HRH at the time of the divorce. "I will give it back to you one day when I am king." In many ways he already has. He made such clear efforts to include the memory of his mother in the most important day of his life. The engagement ring he placed on Kate's finger belonged to Diana. The opening hymn at the wedding, "Guide Me, O Thou Redeemer," was one of Diana's favorites, chosen by William and Harry to close her funeral service and the memorial service that marked the 10th anniversary of her death.
But perhaps more than any gesture of significance, in the days before the wedding ceremony, William took Kate on a sacred trip to Althorp to visit Diana's grave on the island in the lake. He had waited all these years to do it, showing his wife-to-be that Diana still lives and is vibrant in his memory. And in ours.