Who Are the Proud Boys? Facebook Bans Far-right Group Following New York Attack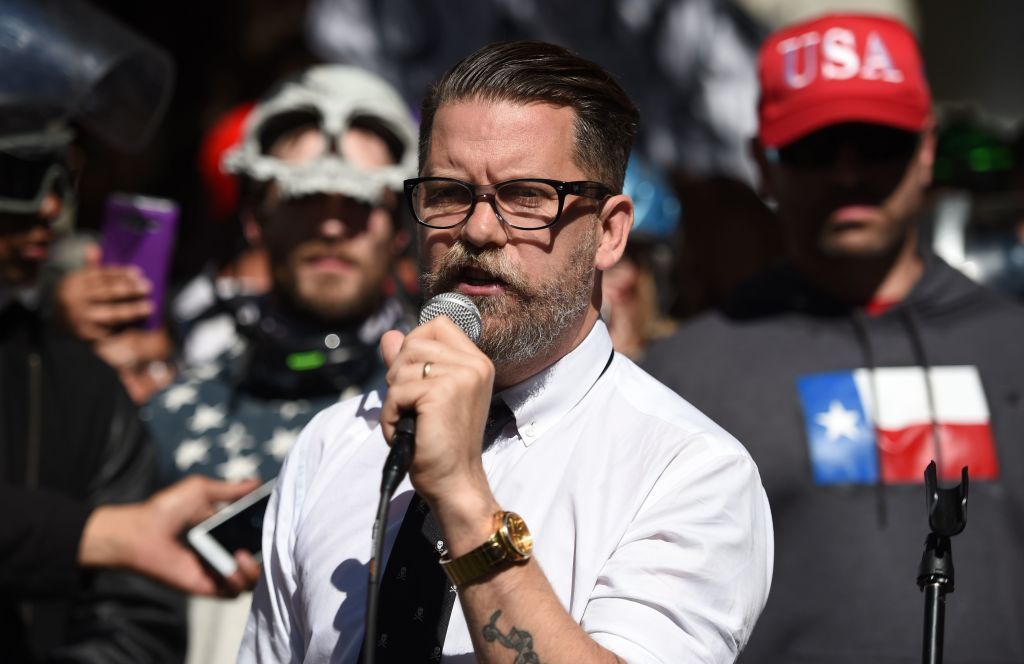 Facebook has deleted pages associated with far-right "fraternal organization" the Proud Boys and its founder, Gavin McInnes, after members were arrested in connection with an attack on a demonstrator in New York.
The social media giant confirmed to Newsweek that it had removed Facebook and Instagram pages belonging to the group. Business Insider first reported that the group's pages had been replaced by a message saying they were unavailable.
Founded in 2016 by Vice Media co-founder and right-wing provocateur McInnes, the Proud Boys is a male-only group dedicated to upholding what it describes as "Western chauvinist" values.
It is designated a hate group by the Southern Poverty Law Center.
The group has come under scrutiny in recent weeks following the arrest of several members in relation to an attack on a protester after an event addressed by McInnes at the Republican Party offices in New York.
The Proud Boys have not responded to a request for comment.
Social media companies have long been accused of failing to tackle hate speech on their platforms.
Facebook has faced renewed questions about how it patrols hate speech in recent days, after a slew of anti-Semitic hate speech was reported to have flooded Instagram following Saturday's mass shooting at a Pittsburgh synagogue.
"Our team continues to study trends in organized hate and hate speech and works with partners to better understand hate organizations as they evolve. We ban these organizations and individuals from our platforms and also remove all praise and support when we become aware of it," said a Facebook spokesperson in a statement.
"We will continue to review content, Pages, and people that violate our policies, take action against hate speech and hate organizations to help keep our community safe."
In August, Twitter closed down the Proud Boys' and McInnes's accounts for violating company policies banning violent extremism. The group recruited and vetted prospective members through its regional branch Facebook pages before they were removed.