What Is Putin Planning For International Women's Day?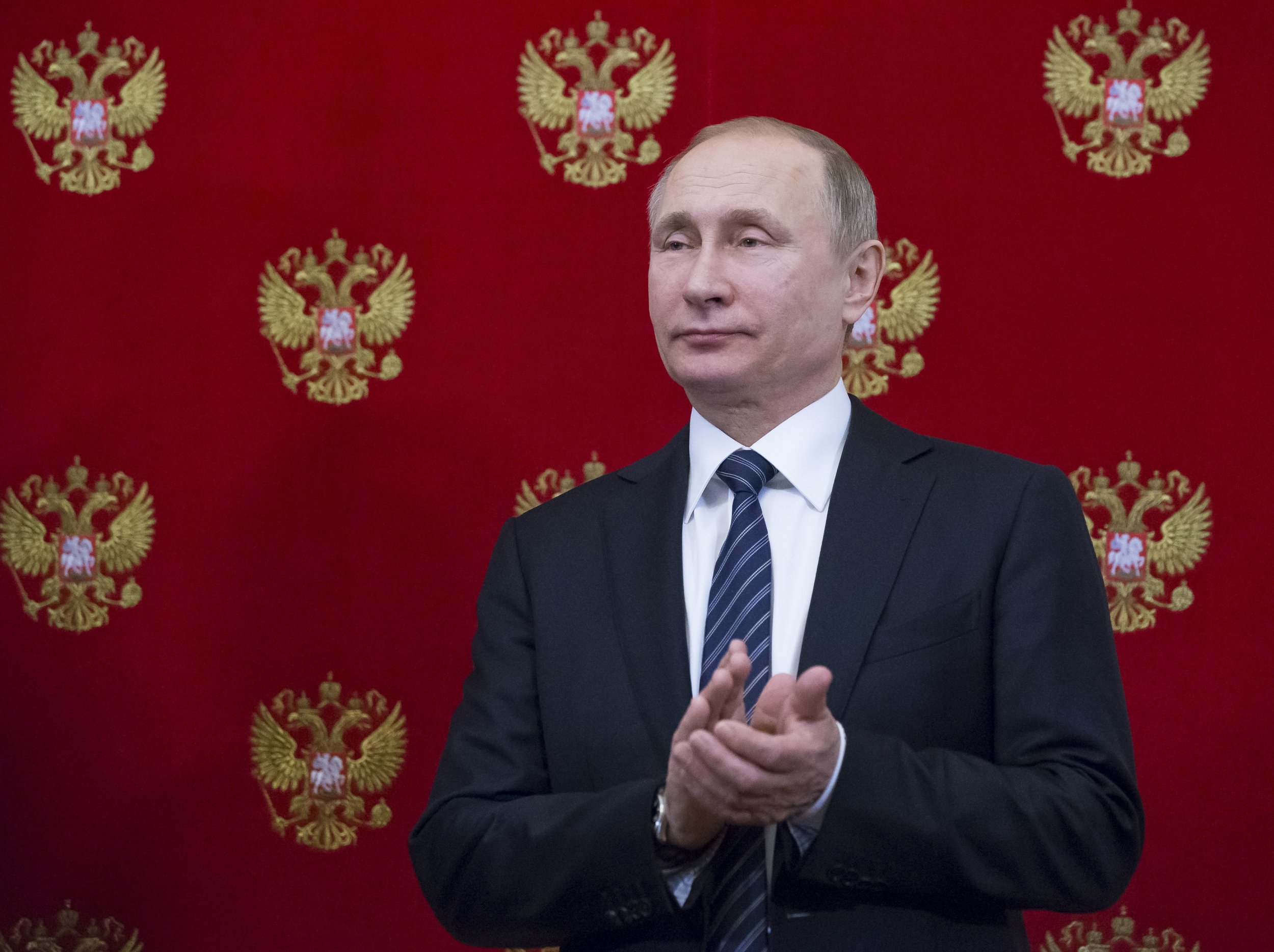 Russian President Vladimir Putin likes to project an image of being the kind of manly leader who is just as comfortable spending a day twisting limbs on a judo mat or trekking through Russia's rugged wilderness as he is sitting quietly behind his desk in the Kremlin conducting state affairs. But he also makes a point each year to celebrate International Women's Day. This year, he plans to observe the occasion by meeting with midwives and pregnancy therapists in western Russia.
Although International Women's Day was widely embraced during Russia's communist era, serving as a general celebration of women's contributions to Soviet society, the holiday often centered on more traditional themes such as motherhood.
Focusing on a similar theme for International Women's Day in 2017, Putin will leave the capital and travel to a perinatal center located in the western Russian city of Bryansk, where he will meet with staff who work with expectant mothers and those who have recently given birth, the Kremlin said.
Putin had previously marked the holiday by hosting a reception for accomplished female officials, artists and social role models, which took place either in the Kremlin or at the presidential residence in Moscow, and issuing a message to the country's females.
The president will also use his visit to Bryansk to make an address to the women of Russia. Last year, Putin issued a video statement on the holiday, calling Russian women the "soul" of the nation and urging them to draw inspiration from the World War II generation and their "spiritual strength."
Recent polls suggest the prominence of International Women's Day in Russia has diminished over the past few years, with previously banned holidays such as Easter and Christmas gaining in popularity. In addition, support for women's participation in Russian politics has dropped from 75 percent in 2006 to 66 percent last year.
Putin's decision to travel out of Moscow for International Women's Day is linked to the country's presidential election in March 2018, in which the incumbent is expected to run, according to Lilia Shevtsova, a Russian policy expert at U.K.-based think tank Chatham House.
"Usually March 8 gives him a pretext to address the female part of his constituency," Shevtsova said. "This time, he is already in the campaign mode. Every date and every anniversary will be a pretext to address various segments of the electorate and to offer his promises."