What Is Quiet Skies? Secret In-Flight Spy Program Snoops on U.S. Citizens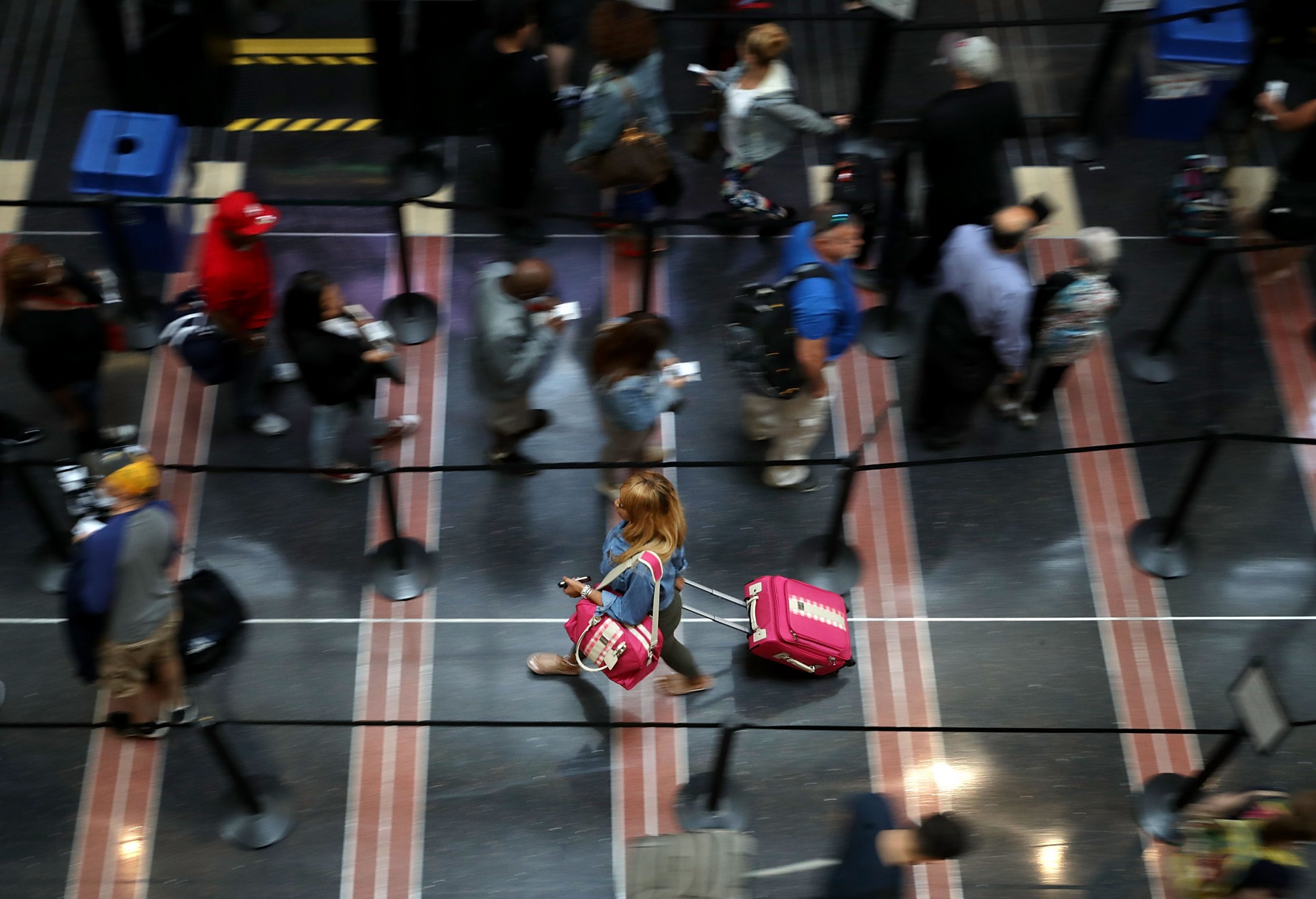 Thousands of U.S. citizens traveling through airports and taking commercial flights have been caught up in a domestic surveillance program known as Quiet Skies.
For years, Americans who are not suspected of committing a crime but who match a checklist of behavioral criteria have been subjected to further investigation by agents from the Transportation Security Administration (TSA), the Boston Globe reported on Saturday. As part of the initiative, undercover air marshals trail targets and create reports on their travel activities.
According to the Globe, the TSA's checklist asks agents to watch for several red flags, including fidgeting, strong body odor, facial flushing or a "cold penetrating stare." When someone is singled out for surveillance, air marshals will be placed on their next flight, the Globe reported. The paper found there were around 40 to 50 Quiet Skies passengers on domestic flights every day.
The Globe learned that some targets of the Quiet Skies surveillance program have included a flight attendant, a businesswoman and even a federal law-enforcement officer.
A March bulletin from the TSA said the purpose of the program was to "mitigate the threat to commercial aviation posed by unknown or partially unknown terrorists and to identify and provide enhanced screening to higher-risk travelers before they board aircraft."
It said its agents' analysis would be based on travel trends, tradecraft and associations. Passengers under watch by Quiet Skies are not listed in the terrorist database.
In statements, TSA spokesperson James Gregory defended the system. "FAMs [federal air marshals] may deploy on flights in furtherance of the TSA mission to ensure the safety and security of passengers, crewmembers, and aircraft throughout the aviation sector," he said.
"As its assessment capabilities continue to enhance, FAMS leverage multiple internal and external intelligence sources in its deployment strategy," he added. Gregory told the Globe that releasing statistics about the effectiveness of the program "would make passengers less safe."
It remains unclear if any arrests have been made as a result of the surveillance operation.
TSA agents can use citizen travel records to identify which passeng ers need further analysis, The Washington Post has reported. The air marshals, while conducting surveillance, will attempt to observe a target before, during and after his or her flight. They will check if the person slept, talked to any other travelers, was in possession of multiple mobile phones, or used the toilet.
"If that person does all that stuff, and the airplane lands safely and they move on, the behavior will be noted, but they will not be approached or apprehended," the TSA spokesperson told The Washington Post on Sunday. "We are no different than the cop on the corner who is placed there because there is an increased possibility that something might happen," he said.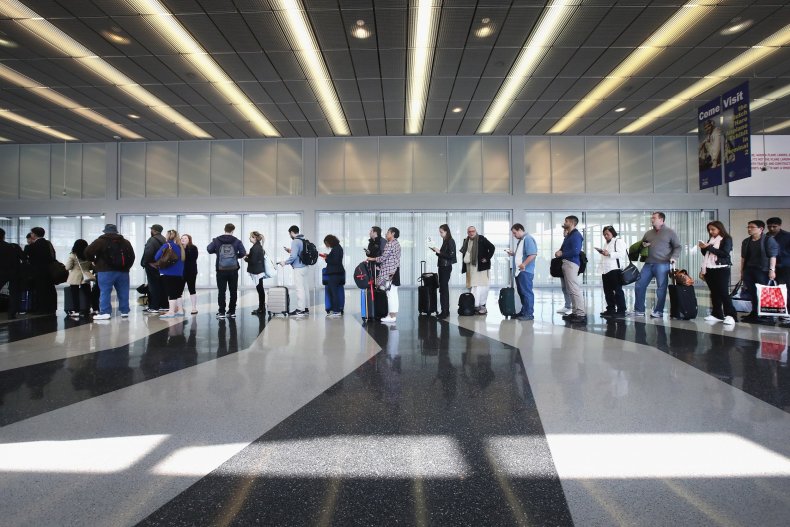 On Twitter, the American Civil Liberties Union criticized the spy program and said that the type of surveillance involved raises constitutional concerns and wastes money.
"Given TSA's track record of using unreliable and unscientific techniques to screen and monitor travelers who've done nothing wrong, we should remain especially vigilant," it tweeted.
The TSA told CNN that the scheme "absolutely isn't intended to surveil" ordinary Americans. "The program analyzes information on a passenger's travel patterns while taking the whole picture into account and adds an additional line of defense to aviation security," the agency said. The TSA, founded in 2001 in the wake of the 9/11 terror attacks, is a division of Homeland Security.