'Our Father' on Netflix: What Is the Quiverfull Movement?
Our Father is the harrowing new true-crime documentary on Netflix about the exploits of retired fertility doctor Dr. Donald Cline.
Between 1979 and 1986, Dr. Cline artificially inseminated his female patients with his own sperm, instead of that of their donors, without their permission or knowledge. He is believed to have fathered more than 94 children.
Some of Dr. Cline's children who appear throughout Our Father suspect he may have been a member of the Quiverfull movement, which they describe as "cult-like."
Jacoba Ballard and her siblings believe his potential association with the movement may explain why he committed the actions he did.
Newsweek has everything you need to know about Dr. Cline, The Quiverfull Movement, and if it still exists today.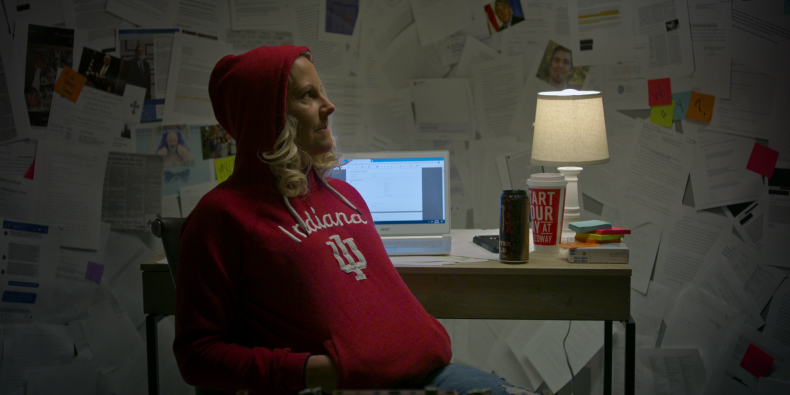 What Is The Quiverfull Movement?
The Quiverfull movement is a conservative strain of Evangelical Christianity.
Quiverfull itself is a theological position held by some Christian followers who believe large families are a direct blessing from God.
Quiverfull's followers believe in the importance of procreation and are anti-birth-control, including natural family planning, a method approved by the Catholic Church in order to achieve and avoid pregnancy. Quiverfull believers are also against sterilization and abortion.
The movement gained popularity in the 20th century, following the advancements in birth control and the publication of Mary Pride's book The Way Home: Beyond Feminism, Back to Reality in 1985.
In her book, Pride detailed her journey away from feminism and converting to evangelical Christianity.
Pride said that through her conversion, she discovered true happiness flourished in the role of wives and mothers, living under the rule of her husband and bearing children. Pride argued this was the biblical role of all women.
The name Quiverfull comes from Psalm 127:3–5, which Pride cited in The Way Home. It says: "Lo, children are a heritage of the Lord: and the fruit of the womb is his reward./As arrows are in the hand of a mighty man; so are children of the youth./Happy is the man that hath his quiver full of them: they shall not be ashamed, but they shall speak with the enemies in the gate."
The Quiverfull movement also cites the words of God in Genesis: "Be fruitful and multiply".
Some Quiverfull followers may also believe that through childbirth, they are creating an army of Christians on Earth.
Nancy Campbell, a supporter of the Quiverfull moment and Tennessee-based preacher, wrote on the website Above Rubies that "God is looking for an army...The womb is a powerful weapon against Satan."
In Our Father, Ballard and her half-siblings explain how they first suspected Dr. Cline may be connected to the Quiverfull movement after she received an email from someone with a Quiverfull domain name.
Their biological mothers also spoke of numerous visible biblical verses across his office. These included Jeremiah 1:5, which also appeared on the Quiverfull website: "Before I formed you in your mother's womb, I knew you."
Ballard and her half-siblings who had confronted Dr. Cline on his actions recalled him quoting the same verse.
Their suspicions were also raised when, after doing some research on Quiverfull they learned that some members were determined to have numerous white children due to fears they would disappear. Ballard and her half-siblings all noted how they looked eerily similar: Caucasian, blue eyes, and blonde hair.
Ballard even stated: "It's almost like we're like this perfect Aryan clan and it's disgusting."
She added: "It's disgusting to sit there and lay in bed at night and wonder if the person that created you is some racist bigot and he used my mom as a pawn, and he did it over and over and over again."
There is no concrete evidence Dr. Cline was actually a part of Quiverfull movement.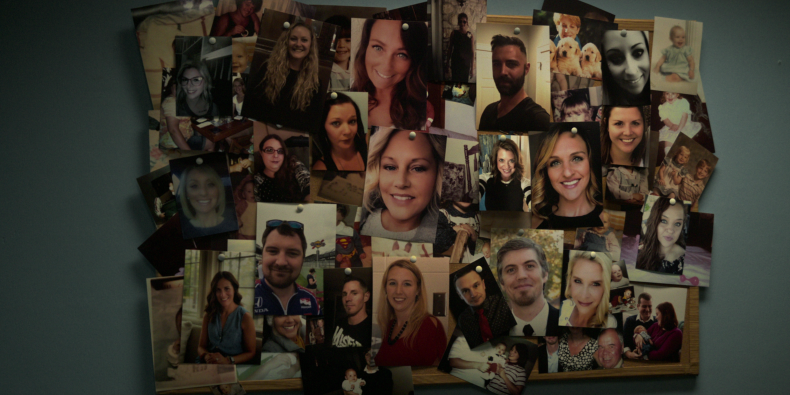 Does The Quiverfull Movement Still Exist Today?
The Quiverfull movement very much still exists today.
The Quiverfull moment is most popular in the U.S. but also has followers across the globe including the U.K., Canada, and Australia.
Nancy Campbell, one of Quiverfull's most popular leaders, states on her website that her Above Rubies quarterly magazine circulates 160,000 copies each year.
Our Father is streaming on Netflix now.