What Really Happened in the Coronado Mansion?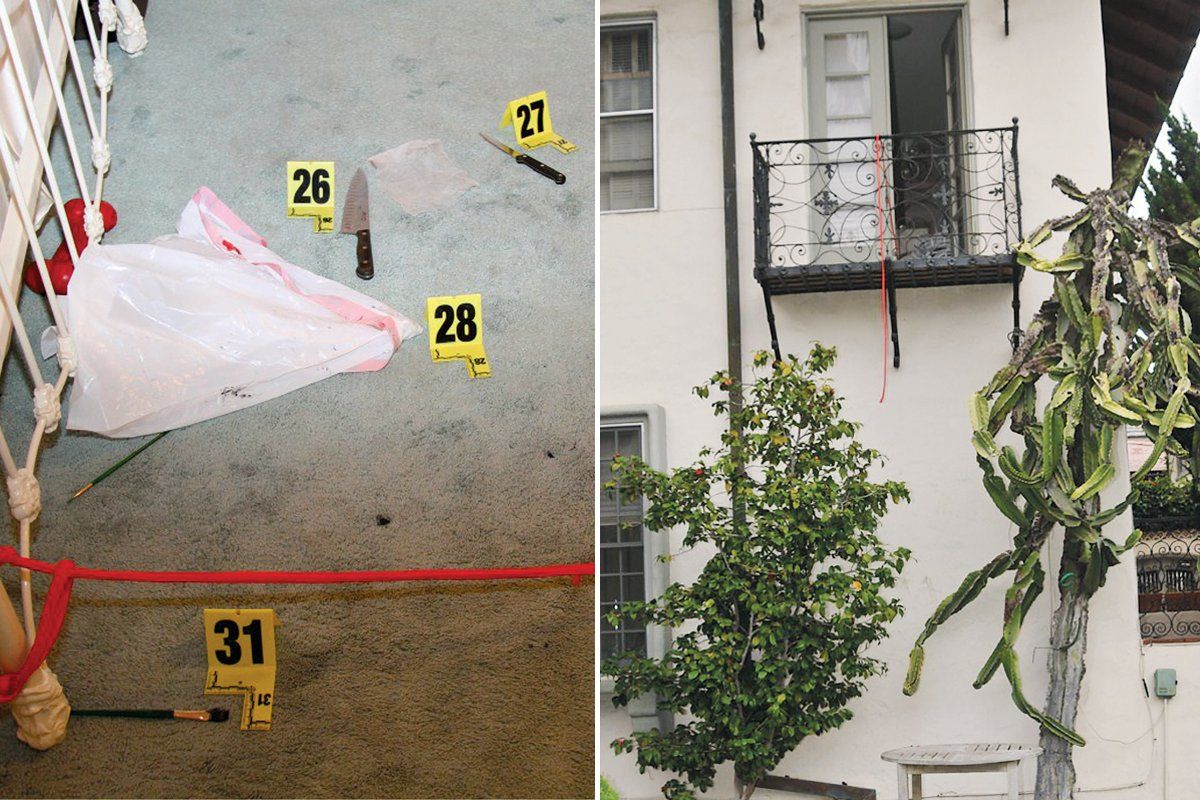 Jonah Shacknai felt like the luckiest man in the world. It was July 8, and the millionaire CEO was enjoying a summer idyll with his kids in the tony seaside village of Coronado, Calif. He was talking on the phone with George Kopp, a Washington lawyer and buddy since the 1980s, when they were both congressional aides. Kopp recalls the conversation clearly. "Jonah said he was kicking a soccer ball with his boys, Max and Ethan. His daughter, Gabby, was there preparing for her volunteer trip to Africa in August. Jonah said, 'We're having an absolutely perfect day. I've got my kids with me. Rebecca's with me. The weather is perfect. My life is perfect. What could be better?'?"
Three days later, Shacknai, the founder and chief executive of Medicis, the Scottsdale, Ariz.-based pharmaceutical company known for its acne products and cosmetic injectables, would experience the unpredictability of life he would often talk about when raising money for autism research. Shacknai, 54, used to tell donors, " 'We're on a random walk through life,' " Kopp says. "?'Some parents, due to an accident of fate, can wind up with kids with autism or some other condition. I have three normal kids. But at any moment, a normal kid can dive into a pool and hit his head and become paralyzed. Life is random. We can't explain it.'?"
By July 16, two of the people dearest to Shacknai would be dead, the lives of two families would be changed forever, friends would become enemies, and reputations would be dragged through the mud. The story has been playing in the media like a CSI drama—but it is closer to a Greek tragedy.
According to reports pieced together from several sources, between 6 and 7 a.m. on Monday, July 11, the twice-divorced Shacknai and his 6-year-old son, Max, drove his other children—Ethan, 13, and Gabby, 14—to the San Diego airport for a flight to Phoenix, where they were meeting their mother. Gabby and Ethan hugged and kissed their little Maxie goodbye. It would be for the last time.
Jonah and Max returned home to 1043 Ocean Boulevard, the historic 27-room mansion facing the Pacific that was built by sugar baron John D. Spreckels in 1907 as a beach house. Jonah bought it in 2007 for $12.75 million to escape the blistering Arizona summers. That day, Jonah was thinking about taking Max to the zoo. But first he decided to get in a quick workout at Hollywood Fitness three blocks away—a quick sprint up to Orange Avenue, cross the median, watch out for the vintage trolleys, turn left past restaurant row, hang a right onto B Avenue, a little past the home shop with starfish-decorated pillows, and up two flights. Coronado is the Southampton of San Diego. You can almost smell the scented candles when you drive into town.
Rebecca Zahau, Shacknai's girlfriend of two years, stayed home with Max. At some point, Max started playing by himself in the spacious second-floor hallway. He may have been kicking a soccer ball (Max was on a team back in Scottsdale) or he may have been riding his scooter. No one knows for sure. Moving fast, Max tripped over something—perhaps Ocean, Zahau's 14-month-old Weimaraner—and was catapulted over the balustrade of the grand U-shaped stairwell. He apparently grabbed onto the chandelier, pulling it loose from the ceiling, and crashed head first onto the carpeted foyer floor below, along with the massive light fixture. Zahau was in the first-floor powder room behind the stairwell. The last time she had seen Max, he was in the kitchen. When she heard the crash she came running to find him on the floor, his scooter lying over his left shin, broken glass all around. He whispered one word, "Ocean," before losing consciousness, according to the San Diego County Sheriff's Department's investigation into the incident.
Zahau started giving Max mouth-to-mouth resuscitation and yelled up to the only other person in the house, her 13-year-old sister, Xena, to call 911. Xena had arrived the day before from St. Joseph, Mo., for a two-week visit, and had just stepped out of the shower and was blowing out her hair. She couldn't find the landline, so she used Rebecca's cell. "The girl was not real clear about the address," says San Diego County Sheriff William Gore, discussing the accident. "She was confused and in shock." The 911 call was logged in at 10:10 a.m. At 10:12, Coronado EMT arrived at the mansion. They found Max on the floor with no respiration and Rebecca, an experienced eye-surgery technician, giving CPR. Ocean was on the landing, halfway up the massive stairway. The fire department arrived at 10:30. It took 25 minutes to get a pulse. Too long.
Rebecca frantically dialed Shacknai. It was one of the few times he had his phone with him at the gym. When he answered, all he heard was a frightening din. He raced home in time to see Max being loaded into an ambulance. Shacknai climbed in for the trip to Sharp Coronado Hospital. The police located Max's mother (Shacknai's second wife, Dina Romano Shacknai) at her summer place, a few blocks away, and drove her to the hospital. Later, the police returned to Shacknai's mansion and took Rebecca and Xena to a clinic. "The 13-year-old insisted on cleaning up the broken glass and cut herself," says Sheriff Gore. Xena required four stitches. Afterward, the police drove Rebecca to the emergency room to see Max.
It was quickly established that Max had massive trauma to the brain, and he was transferred to Rady Children's Hospital in San Diego and placed in a medically induced coma. Rebecca returned to the hospital the next day to see Max again while Dina was home sleeping after an all-night vigil. Later that day, Rebecca made several airport runs, fetching Dina's sister, putting Xena on a plane home, and picking up Shacknai's brother, Adam, a tugboat captain in Memphis, who'd flown in when he learned of Max's accident. At dinner that evening with Adam and Jonah, Zahau was extremely quiet; she tried to explain what happened, but said little else.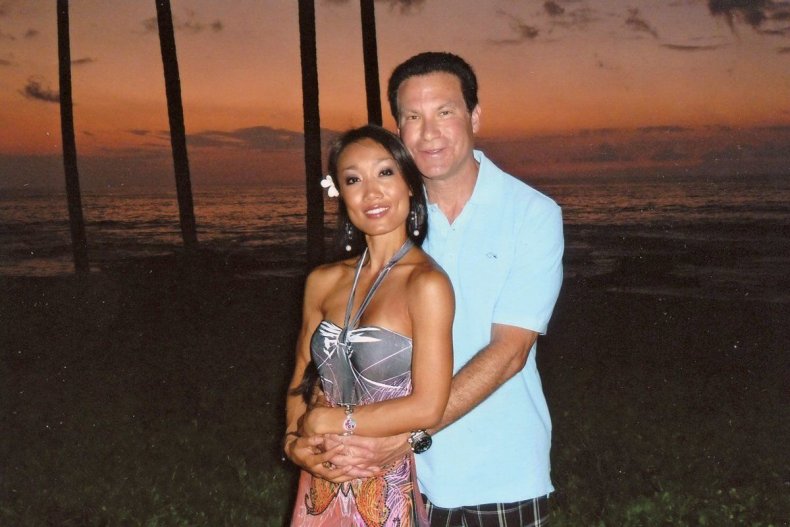 Zahau dropped Jonah back at the hospital a little before 8 p.m., and she and Adam returned to the mansion. It had been a long and stressful day and they were both exhausted, so they said their goodnights and Zahau retired to the main house. Adam, who had visited several times before, always bunked in the same room in the guesthouse, off the courtyard.
The next morning, at approximately 6:30, Adam emerged from the guesthouse and saw Zahau hanging by the neck from a red towline rope slung over a second-floor balcony. According to the sheriff's report of the incident, she was naked except for a turquoise T-shirt wrapped around her neck. Her hands were tied behind her back, and her ankles were bound separately. The official investigative narrative from the sheriff's department describes his reaction. He "ran into the main house to get a knife, pulled a nearby wooden table to the decedent's body, stood on top, cut the rope and laid the decedent's naked body on the grass. He removed a blue cloth from her mouth in an effort to perform CPR and at 06:48 hours placed a 9-1-1 call to request assistance." In five minutes the Coronado Fire Department arrived and confirmed Zahau's death. "Due to the unusual circumstances, San Diego Sheriff Homicide detectives were contacted and initiated the investigation." The Coronado police have little experience with questionable deaths.
News helicopters were soon flying over the scene. A neighbor two doors down with a taller house and a view of the courtyard from his roof deck was inviting neighbors up to look at and photograph Zahau's body, lying uncovered on the grass. It wasn't long before the grainy pictures of the scene surfaced on the Internet. Recreational criminologists analyzed every detail, from the position of her body to the color of the rope bindings. Was the bent leg significant? Perhaps she had thrown herself over the balcony and broken her hip in the fall. Sheriff Gore advised the media that due to "the bizarre circumstances of this incident," time would be needed to determine whether Zahau's demise was "a criminal matter or a death investigation." Translation: was it homicide or suicide?
Friends aware of how much dislocation Zahau had survived in her life found it hard to believe she would have committed suicide, that she couldn't weather the situation. Accidents happen to children. There was no malice. She loved him, too.
"Here you had a girl who came from Burma; she had to start over when she came, and by sheer intelligence and an amazing work ethic, she pulled herself up by her bootstraps and made her own way," says William K. Christian, an ophthalmologist who worked closely with her at Horizon Eye Specialists & Lasik Center in Scottsdale from 2008 to late 2010.
Rebecca Hniangsinmawii (her name means "springtime beauty") was born on March 15, 1979, in the hills of northwest Burma. According to the Chinland Guardian website, she was the second-eldest daughter among six siblings of Pu Khua Hnin Thank and Pi Zung Tin Par from the Phunte village of Falam Township in Chin State, also known as Chinland. It's an area of many tribes, including the Zahaus. In a land of 113 languages and scores of dialects, the Zahaus had their own.
When Jonah Shacknai told friends he was dating an Asian princess, they thought he was exaggerating. But apparently Zahau's family had status. She told friends that her grandfather was chief of the Zahau tribe. Both her grandfather and her father, now known as Robert Zahau, were freedom fighters, opposed to the military regime's systematic ethnic cleansing through forced labor, forced migration, rape, and religious persecution (especially of the many Chins, who were converted to Christianity by American missionaries in the 19th century). Her childhood seems to have been one of continual loss and displacement. In Rebecca's rendition, at some point in her youth her father was a political prisoner and absent for six years.
Like many immigrants, their journey to freedom wasn't easy. According to Rebecca's older sister, Mary Zahau-Loehner, when Rebecca was about 3, the family moved to Katmandu because "our parents wanted us to have a better future." Later, Zahau-Loehner says, their father was granted political asylum in Germany, and the family moved to a town about two hours from Frankfurt. Rebecca graduated from high school in Germany and attended Calvary Chapel Bible College Europe, in Millstatt, Austria. There, she met Neil Nalepa, an American from New York. Their engagement enabled her to immigrate to the U.S., and they were married in Nalepa's uncle's garden on Long Island, Zahau-Loehner says.
Blessed with delicate fingers and good manual dexterity, Rebecca trained for and became a licensed eye technician, able to assist in cataract and Lasik surgery. "She loved the work," says Zahau-Loehner. The couple moved briefly to Colorado Springs, but "Rebecca hated the cold. She wanted to go someplace warm," says Zahau-Loehner. Around 2007, after a stop in Temecula, Calif., near San Diego, where Nalepa was working as a carpenter, they settled in Phoenix, where he went to nursing school. But the marriage started to fall apart and they separated, finalizing their divorce this past February.
Zahau had met Shacknai at the eye clinic where she worked when he went in for an eye checkup in 2009, several months after his separation from Max's mother, Dina, a psychologist. By all accounts, the Shacknais' relationship had been a turbulent one. Shortly after Zahau's death made the news, Paradise Valley, Ariz., police records surfaced, detailing three visits to the Shacknais' for domestic disputes: Dina claimed Jonah's German shepherd had attacked her repeatedly and that Jonah had elbowed her in the breast; Jonah claimed he'd been assaulted several times by Dina and that she had once tried to choke him. No charges or arrests were made in any of the incidents, however, and with their dirty laundry in full view after Zahau's death, Jonah and Dina quickly issued a joint statement saying, "These police reports are not reflective of the totality or the precise details of the events during a difficult time in our marriage that we worked through together."
In contrast to his life with Dina, Shacknai told a friend his relationship with Zahau was the most tranquil he had ever known; in all their time together they argued only once. For Zahau, the relationship "was a fairy-tale ending to her story," says Christian. "It couldn't happen to a better person. People tried to characterize them—just because he was older and wealthy, they thought she must have been going after him for his money, but that couldn't be farther from the truth." Like Shacknai, Zahau was a health nut. "She didn't drink alcohol, didn't smoke, never did drugs; you couldn't force her to eat fast food," says Christian. She was athletic, too. "She could run like a gazelle. She ran up Camelback Mountain in 32 minutes, and competed in last year's Rock 'n' Roll Marathon—26.2 miles—without even training for it," says another friend.
But beneath Zahau's upbeat, active demeanor, there was something else. How to explain the out-of-character shoplifting episode in early 2009, before her relationship with Shacknai, when she left a local Macy's with $1,000 worth of jewelry in several different shopping bags? Claiming that she had been distracted by a shocking phone call, Zahau got off with a slap on the wrist, paying nearly $500 in court costs and attending a shoplifting-diversion course. "A witness reported contact with Rebecca in January, having observed Rebecca had lost weight, seemed stressed, was not sleeping well and was not exercising," the San Diego County Sheriff's Department reported earlier this month. "She had also engaged in conversations with Rebecca regarding problems she was having. A journal found on Rebecca's phone supported this information." Sheriff Gore tells Newsweek that her entry "expressed concern about Rebecca's relationship with Jonah. What was her future? Did he love her as much as she loved him? Were his expectations for their relationship the same as hers?" After all, they weren't engaged.
Rebecca's sister Mary, who was in Missouri, seems to have been the last person to speak to Rebecca before she died, when they talked on the phone at 9:50 p.m. Pacific time. "She was upset and anxious because they were waiting for results of a CT scan the next day," Mary says. "But she was not out of control. She was going about her normal routine, talking about the family and where we would do Thanksgiving."
Three hours later, at 12:50 a.m., Rebecca retrieved a voicemail message. Though investigators could not access the message, it was Shacknai calling, Gore says, informing her that Max's condition was worsening and that he wasn't likely to recover.
Shacknai learned of Zahau's death from his brother Adam on the morning of the 13th, while still trying to cope with the news that Max was terminal and consoling his ex-wife Dina. In their grief, Shacknai and Dina were now having to make arrangements to donate Max's organs. He had been an early supporter of organ donation, dating back to his time in the 1980s as an aide to U.S. Rep. James Scheuer, who was instrumental in passage of the 1984 National Organ Transplant Act. Now the abstract was personal. With the medical examiner's approval, Jonah and Dina signed permission forms allowing a surgeon to remove Max's liver, pancreas, major heart arteries, kidneys, and adrenal glands. The lives of three children would be saved.
On July 16 at 11:30 a.m., little more than a month after his 6th birthday, Maxfield Aaron Shacknai was declared dead. His sister, Gabby, had already posted the news on Facebook: "RIP Maxie. We'll miss your sweet smile and kind heart more than you'll ever know. I'll love you forever."
Three days after Max's funeral, Shacknai attended Zahau's at the Meierhoffer Funeral Home in St. Joseph. He was invited to sit with her family, and the service was conducted by two men—by a local pastor, in English, and by one of the many Burmese who'd arrived from all over the U.S. out of respect for Zahau's father. Zahau's body was "in an open casket," says Christian. "It was difficult for me to look at her. She's a beautiful girl, and she had this disturbing raised prominence on her upper right forehead. I had a lump in my throat watching her mother. They had to peel her off the casket. She was so profoundly devastated."
Seven weeks later, just before Labor Day, the San Diego County Sheriff's Department finished its investigation. Tended by a battery of news photographers and reporters, Gore stood at an oak podium beside two easels holding blown-up photos of Max and Zahau. He first expressed condolences to the two families. Then, he said, based on DNA, fingerprints and biomechanics, and collaboration with four departments, a conclusion had been reached.
"Was Max's death a homicide? The answer is no, it was a tragic accident. Was Rebecca's death a homicide? Again, the answer is no, it was a suicide."
In the sheriff's analysis, Zahau went to extreme lengths not to save herself. The towing rope came from the garage. It was cut into three lengths. She tied one length around her neck over her long hair, leaving enough rope for a drop, and attached it to the base of the antique iron bedstead in the room. Then she wrapped the sleeves of a turquoise T-shirt around her neck, knotting up a small bunch to hold in her mouth. Next she bound her ankles with the same red rope. And last, she bound her hands together in front, figure-eight style, loosely enough to slip one hand out and reinsert it with her hands behind her back and then cinch it tight by pulling on one end. Then she shuffled out to the narrow balcony, stood on her toes at the railing and flipped herself over. She was dead in less than a minute. The time of death was estimated at between 1 and 3 a.m.
No one has questioned the conclusion about Max. But the Zahau family was quick to dispute the sheriff's finding about Rebecca. There were unexplained details in the autopsy report: what about the four separate injuries to her head, or the remnants of sticky tape on her lower legs? And then there was the cryptic message in black paint, found on the door of the room. It read, in capital letters: SHE SAVED HIM CAN YOU SAVE HER. Coronado police found black paint on Rebecca's body and her DNA and fingerprints on the paintbrush, and determined that she painted the message. But her sister Mary says it wasn't Rebecca's writing, and she wants a handwriting expert called in.
"It's obvious Rebecca didn't commit suicide," Mary says. "She was murdered."
Mary and others point to the fact that Rebecca's body was found completely unclothed—rare for a hanging suicide—and that Rebecca didn't like to be seen naked. However, according to law-enforcement officials, Rebecca slept in the nude. She certainly worked hard to perfect her five-foot-three-and-a-half, 100-pound body with exercise, diet, and cosmetics (she had tattooed eyebrows and eyeliner, and had breast implants, according to the autopsy). And while naked hanging is uncommon, it's not unheard of. "It's easy to say there is no such thing, but talk to pathologists and they have seen them," says Robert I. Simon, clinical professor of psychiatry at Georgetown University School of Medicine, who wrote a 2008 paper on the subject of naked suicide.
The family has requested that the investigation be reopened, and they have retained an attorney. (Anne Bremner, the attorney, declined to talk to Newsweek for this article.) "I'm disappointed in the San Diego Sheriff's Department," Mary says. "They never tried to investigate ... They told us there were extra fingerprints and DNA, but 'we didn't see the need to analyze them.' " Sheriff Gore refutes that, saying, "Every print that we lifted was analyzed, and there was no unknown DNA." And detectives found no evidence of another person in the room or on the balcony. No hint that Zahau was dragged, drugged, sexually assaulted, or strangled before she went over the balcony. The whereabouts, that night, of any obvious suspects have been verified. (Adam Shacknai was given a lie-detector test.) Jonah and Dina's presence at the hospital was verified by surveillance tapes, and Jonah was never a person of interest to law-enforcement officials in their investigation. Gore tells Newsweek he would be happy to reopen the investigation if there is any new information.
Meanwhile, relations between Zahau's family and the Shacknais have grown increasingly chilly. "I wouldn't consider us friends," Mary Zahau-Loehner says of Shacknai. "Becky knew we weren't keen on him." Bremner, the family's attorney, has suggested in media interviews that Shacknai, because of his business success, influenced the investigation. That prompted him to retain an attorney, Dan K. Webb, who threatened to sue Bremner for defamation.
If any member of the Shacknai family blames Zahau for Max's accident, no one has said so publicly. But they are angry, says Kopp, Shacknai's longtime friend, that lost in the dispute is an appreciation of Max, who was loved by so many. Max's friends haven't forgotten. His soccer team in Scottsdale will play a game this season with his number—6—on every player's sleeve.