What's a Weather Red Flag Warning? National Weather Service Issues Warning For Possible Fires in New England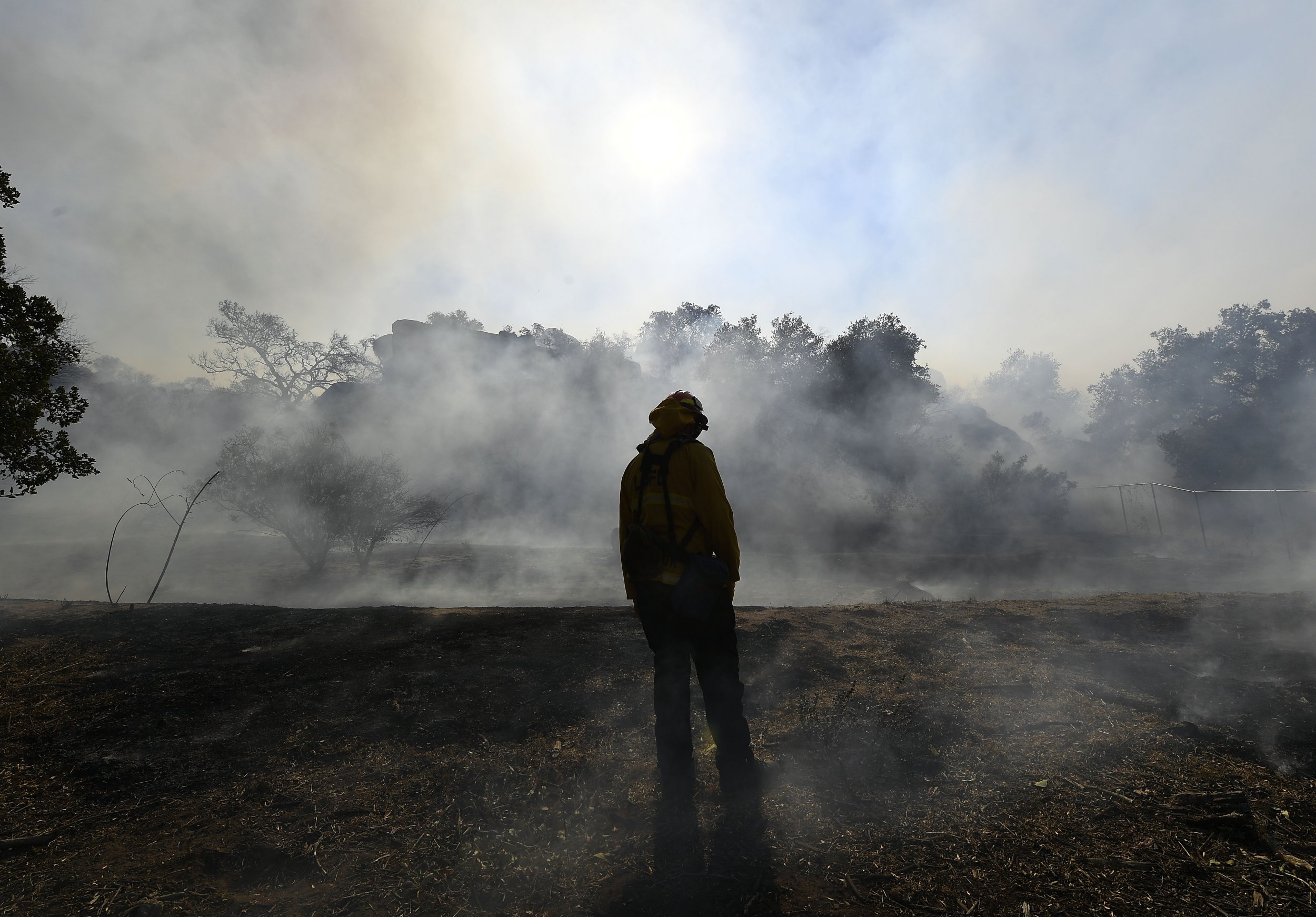 What is a red flag warning? Many people are asking this Thursday morning after a "red flag warning" was issued for parts of the country that aren't typically worried about raging wildfires starting. Parts of New York, New Jersey and New Hampshire, as well as all of Connecticut, Massachusetts and Rhode Island, were under a red flag warning from the NWS Thursday.
A red flag warning is issued when the conditions are good for a fire to break out. "A Red Flag Warning means that critical fire weather conditions are either occurring now, or will shortly. Any fires that start may spread rapidly and become difficult to extinguish," says the NWS.
The NWS sometimes also issues fire weather watches which are issued when there are conditions present that "could result in extensive wildland fire occurrence or extreme fire behavior." When a fire weather watch is issued people should be prepared for there to be a fire, but when there's a red flag warning they should be ready to take action and be sure to be careful with any open flames.
The exact timing of the red flag warnings varied by location but most were for the bulk of the day Thursday until about 8 p.m. The combination of gusty winds and low humidity during the pre-spring time period was expected to contribute to the possibility of fire.
For all of southeast New York, Northeast New Jersey and southern Connecticut the warning was in effect from 10 a.m. EDT until 8 p.m. EDT Thursday. Southern New England including Boston and the surrounding areas were on watch from 9 a.m. until 8 p.m. as were Martha's Vineyard and Nantucket.
For those in the area where there was a red flag warning Thursday it was particularly important to be on guard and prepare for the possibility of fire. People should be careful with burning anything outdoors and keep flames controlled and covered if possible, they should also refrain from throwing cigarettes or matches out of their car windows or into any dry material.
The risk for rapid spreading of flames was higher than usual due to the dry conditions and the winds Thursday. People in the areas where there was a warning should check the forecasts and pay attention to any warnings or orders from officials in their area.
In the event of a fire individuals should leave the area if instructed to, have a way to contact emergency services if they end up trapped and use masks to protect them from harmful gases in the air.
​