What Is Reiwa? Japan Announces New Historical Era After Abdication Shock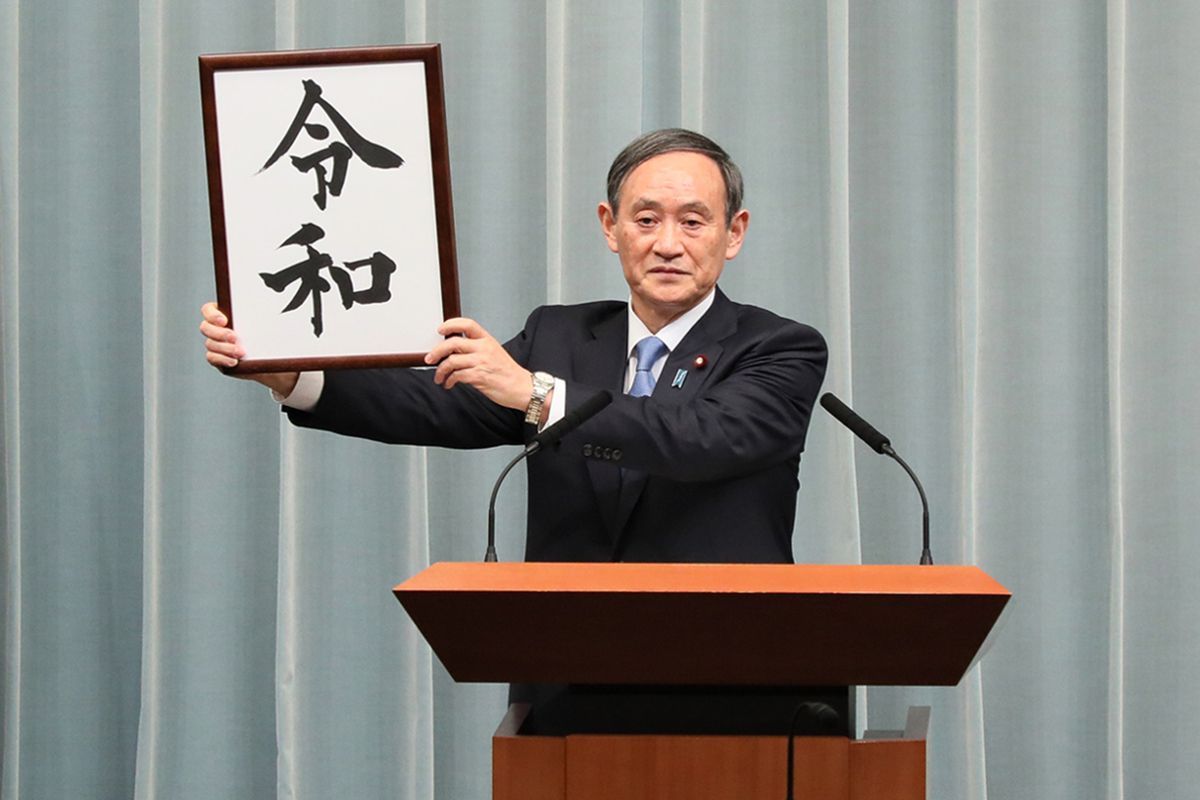 Rocked following its first abdication in over two centuries, Japan has revealed the name of its next imperial era as the country prepares to transition to a new emperor.
The two characters, referred to as "Reiwa," were unveiled at the office of Prime Minister Shinzo Abe after being selected by a committee of experts and government officials.
Reuters reported that the two characters representing the new Japanese era, or gengo, imbue a sense of peace and renewed optimism. The first character means "good" and "beautiful" but also carries a sense of "order" and "command." The second character means "peace" or "harmony."
The new characters will be used on Japanese coins and calendars, in newspapers and on official paperwork. It brings to an end the Heisei era, which began in 1989.
The transition to the new era was precipitated by an unprecedented development in the recent history of the Japanese royal family: the first royal abdication in more than 200 years. The new emperor, Naruhito, will ascend the Chrysanthemum Throne after his father, Emperor Akihito, formally abdicates on April 30.
According to The Washington Post, the 85-year-old ruler renounced his throne citing health issues. Akihito, who will be known as Emperor Heisei after his death, made the abdication on the grounds that his current state of health had precluded the continuation of weighty traditional duties.
While his reign will be remembered fondly, it will also be associated with a period of Japanese decline. The 30-year rule was characterized by decades of economic stagnation, as Japan was left trailing behind regional rival China.
The Heisei era has also been associated with the 1995 Kobe earthquake, the 2011 tsunami and the nuclear disaster at Fukushima, as well as political corruption.
"Our nation is facing a big turning point, but there are lots of Japanese values that should not fade away," Abe said at the unveiling of the Reiwa symbol. The name "signals that our nation's culture is born and nourished by people's hearts being drawn beautifully together," he continued.
"It's a gentle, peaceful name," Masaharu Hannuki, 63, told Reuters. "We want this to be an era where children can shine in a calm future."
Japan is contending with an aging and declining population. The government is hoping to surmount demographic obstacles by encouraging more women to work and by bringing in more foreign workers.
There is an opportunity for greater national optimism as Japan hosts the 2020 Olympics. Its 1964 games were largely seen as a turning point for the country as it emerged from the ravages of World War II.