Restaurants Open on Thanksgiving 2017: List of Major Chains Open for the Holiday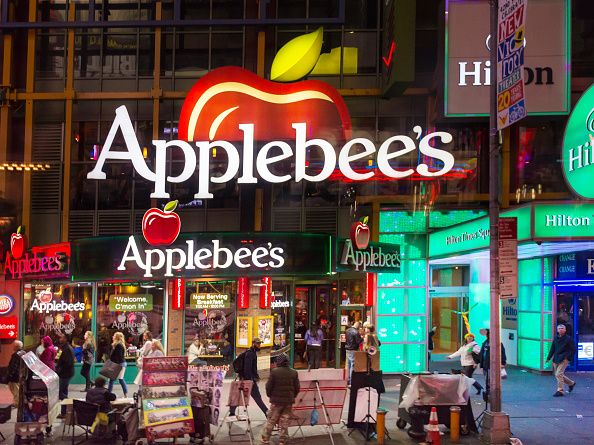 Ah, Thanksgiving. The holiday where family members and friends gather to appreciate one another and enjoy a home-cooked meal of foods like mashed potatoes, green bean casserole and the iconic turkey with stuffing.
But maybe tell grandma to forget about cooking this year. A survey from the National Restaurant Association released this month found that nine percent of Americans will choose to eat a Thanksgiving meal at a restaurant this year.
Don't feel like going out? A lot of Americans don't, but still won't take the time to cook a fancy feast for their guests. The study found that 10 percent of people plan on picking up parts of a meal from a restaurant instead of cooking it themselves.
There are many national food chains that will remain open this Thursday for those who just don't want to take five hours to deep fry a turkey for an entire family. Here are some locations that will be open for Thanksgiving:
Applebee's: There are some locations that will serve a Thanksgiving dinner with all the fixings. Check with your local restaurants for hours and availability.
Ben's Kosher Deli: There are locations open throughout the holiday and will be seating customers at various times of the day. The deli will be serving some holiday specials include the Roast Turkey Dinner for $25.99, Kid's Feast for $9.99, and if you're really ambitious, the Thanksgiving Catered Feast for 10 for $229.90.
Boston Market: This homestyle eatery chain will be serving up a number of ways to celebrate the holiday nationwide. The stores will offer Turkey Day favorites like traditional sliced turkey breast, sweet potato casserole and pumpkin pie. This year, they're also offering to deliver dinner right to your door, with their new home-delivery program. Information on the home delivery program is available at Boston Market's website.
Burger King: Feast like a king at this fast food staple. The hours will vary from location to location, but many are choosing to stay open on Turkey Day if you're looking for something a little more low-key.
Cracker Barrel: Hours might vary by location, so check with your neighborhood location. In 2016, the restaurant introduced Thanksgiving dinner to-go options.
Denny's: The classic diner stays open 24 hours a day, seven days a week, 365 days a year and will follow its regular schedule on Thanksgiving 2017.
IHOP: This chain offers Thanksgiving hours, but check with your local restaurant before you pre-game your turkey with some pancakes.
McDonald's: If you're seeking some classic comfort food, head to the nearest Golden Arches. Double check to make sure the nearest location is open, as hours may vary.
Ruth's Chris Steak House: Ruth's Chris is open and serving a three-course Thanksgiving dinner for $39.95 for adults and $12.95 for kids. The chain is also offering Thanksgiving takeout meals. Call the nearest location to check pricing and to make sure they're participating.
Waffle House: Show how thankful you are for waffles this year. Waffle House locations are open 24 hours a day, seven days a week, 365 days a year.
So, tell grandma to put down the mashed potatoes and head over to a restaurant to have a more laid back holiday.