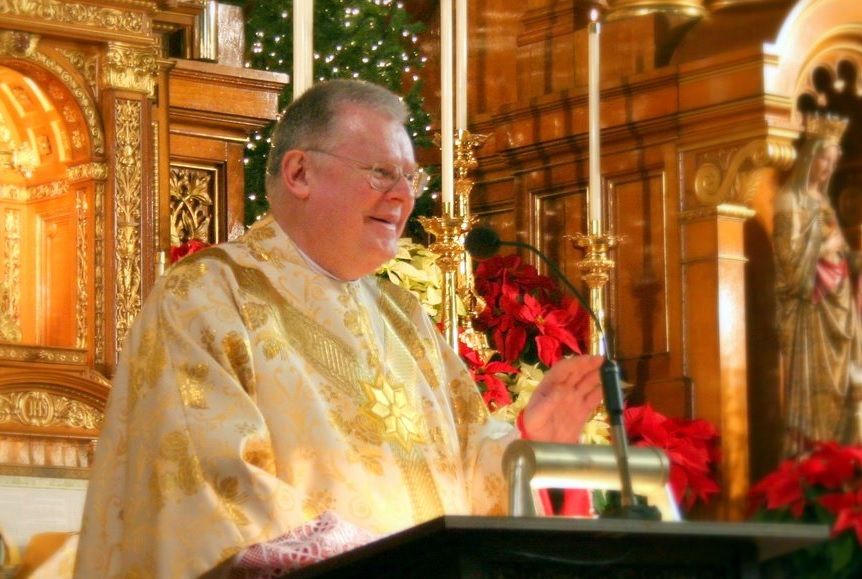 A pastor has been removed from a church in Chicago after 30 years as it investigates allegations of improper conduct against him.
Reverend Frank Phillips has been removed from the St. John Cantius Catholic Parish by the Chicago Archdiocese following the "credible allegations of improper conduct involving adult men."
Anne Maselli, spokeswoman for the archdiocese, confirmed in an email to the Chicago Tribune that the allegations against Reverend Phillips do not involve children.
The removal of Phillips, who has been at the church since 1988, was confirmed in a statement read out to parishioners by Cardinal Blase Cupich during a service on Sunday, March 18.
"I am aware that this is difficult news to receive, but the Archdiocese of Chicago is committed to ensuring those serving our parishioners are fit for ministry," Cupich said. "Know that this decision was made after careful consideration. I will continue to pray for you and am confident the Lord will sustain the St. John Cantius community as you make this transition."
Cardinal Cupich added that the improper conduct investigation will be carried out by the Congregation of the Resurrection, a religious community within the Catholic church of which Phillips is a member, reports CBS Chicago.
Following his removal, Phillips has been banned form performing any priestly duties and will also have to be moved away from the parish in the Goose Island neighborhood of Chicago.
Phillips is also a founder of the Canons Regular of St. John Cantius, an order of men who devote their life to the church under "the vows of poverty, chastity and obedience."
The Canons Regular form part of the Congregation of the Resurrection.
According to the Chicago Tribune, the Canons Regular will now be overseen by Reverend Scott Thelander, who will also serve as administrator of the church.
David Carollo, a longtime member of St. John Cantius, dismissed the allegations against the pastor. "This doesn't fit the man I know," Carollo said.
A statement on the St. John Cantius Catholic Parish church's website reads: "For questions and concerns in response to the letter of Cardinal Blaise J. Cupich read at all of our Sunday Masses in which Fr. C. Frank Phillips, C.R. is removed as pastor and superior please refer all questions to the Archdiocese of Chicago."