What Is Ricin? Pentagon Mail Reportedly Tested Positive for Poison
Two pieces of mail that were sent to the Pentagon mail facility on Monday were seized by federal agents and are undergoing further testing for the possibility of poison.
FBI Washington Field public affairs specialist Kadia Koroma confirmed to Newsweek that the FBI and the Pentagon Force Protection Agency seized possession of two suspicious envelopes. The envelopes were screened at the Pentagon mail facility, which is an entirely separate building from the Pentagon, where an estimated 20,000 employees work.
Koroma wouldn't confirm if either of the envelopes contained poison, but the Military Times reported both are believed to have contained ricin. Ricin is extracted from castor beans and has been previously used in terror plots.
Pentagon spokesman Chris Sherwood told the Military Times that the packages were addressed to someone inside the Pentagon, but did not say who.
"All USPS mail received at the Pentagon mail screening facility yesterday is currently under quarantine and poses no threat to Pentagon personnel," Pentagon spokesman Army Col. Rob Manning added.
The packages were addressed to Secretary of Defense James Mattis and the Chief of Naval Operations, Admiral John Richardson, according to Military Times Pentagon Bureau Chief Tara Copp.
The Pentagon Force Protection Agency is a law enforcement agency that works within the Department of Defense and is responsible for the safety of everyone in the Pentagon. Koroma told Newsweek that both envelopes that were seized by the agency and the FBI on Tuesday are undergoing further testing.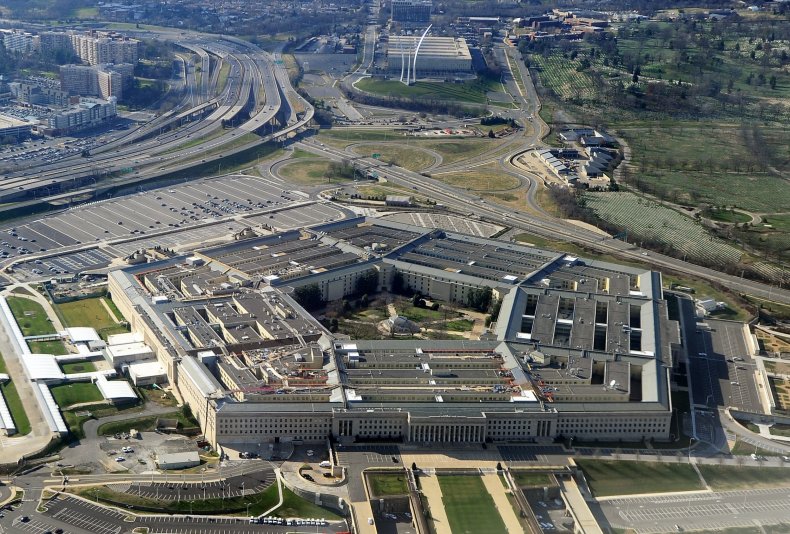 Ricin, according to the Centers for Disease Control and Prevention (CDC), is a poison that's naturally found in castor beans. It can be found in the form of a powder, mist or pellet and can be dissolved in water or weak acid.
Taking ricin from its natural substance and making it poisonous would require a "deliberate act" according to the CDC.
If ricin is turned into a particularly purified material it can be used a terrorist or warfare agent and people can be exposed through the air, food and water.
Ricin poses a danger to human beings because it prevents cells from making proteins that are necessarily to the cell's survival. Without the proteins cells need, they die and can eventually harm the entire body, even causing the person to die.
Symptoms of ricin poisoning depend on how the victim was exposed to the poison, whether it was through inhalation, ingestion or skin and eye exposure.
If a person inhaled ricin, symptoms usually occur within four to eight hours and are predominantly marked by respiratory distress, fever, cough, nausea and tightness in a person's chest. A person may also experience increased sweating and fluid buildup in the lungs, causing skin to turn blue. Inhaling ricin can cause a person to die because of respiratory failure.
Within about 10 hours of swallowing a significant amount of ricin, a person would likely experience vomiting and diarrhea. Other symptoms include seizures and low blood pressure. If not treated immediately, a person's spleen, liver and kidneys could stop working, leading to death.
The least likely way a person will be poisoned by ricin is through skin and eye exposure. If a person touches ricin powders or products it could cause redness and pain. Further complications could arise if a person touches ricin then eats food with their hands or puts their hands in their mouth.
Depending on the dose and way a person was exposed to the poison, death could take place between 36 to 72 hours of exposure.
There is no antidote for ricin poisoning but if exposure is suspected, the most important action a person can take is get the poison off their skin or out of their body immediately. After that, treatment is based on the effects a person experienced. For example, helping victims breathe, giving them fluids and treating conditions for seizures and blood pressure.
This is a developing story and will be updated as more information becomes available.