What the Rosa Parks Archive Reveals About a Civil Rights Hero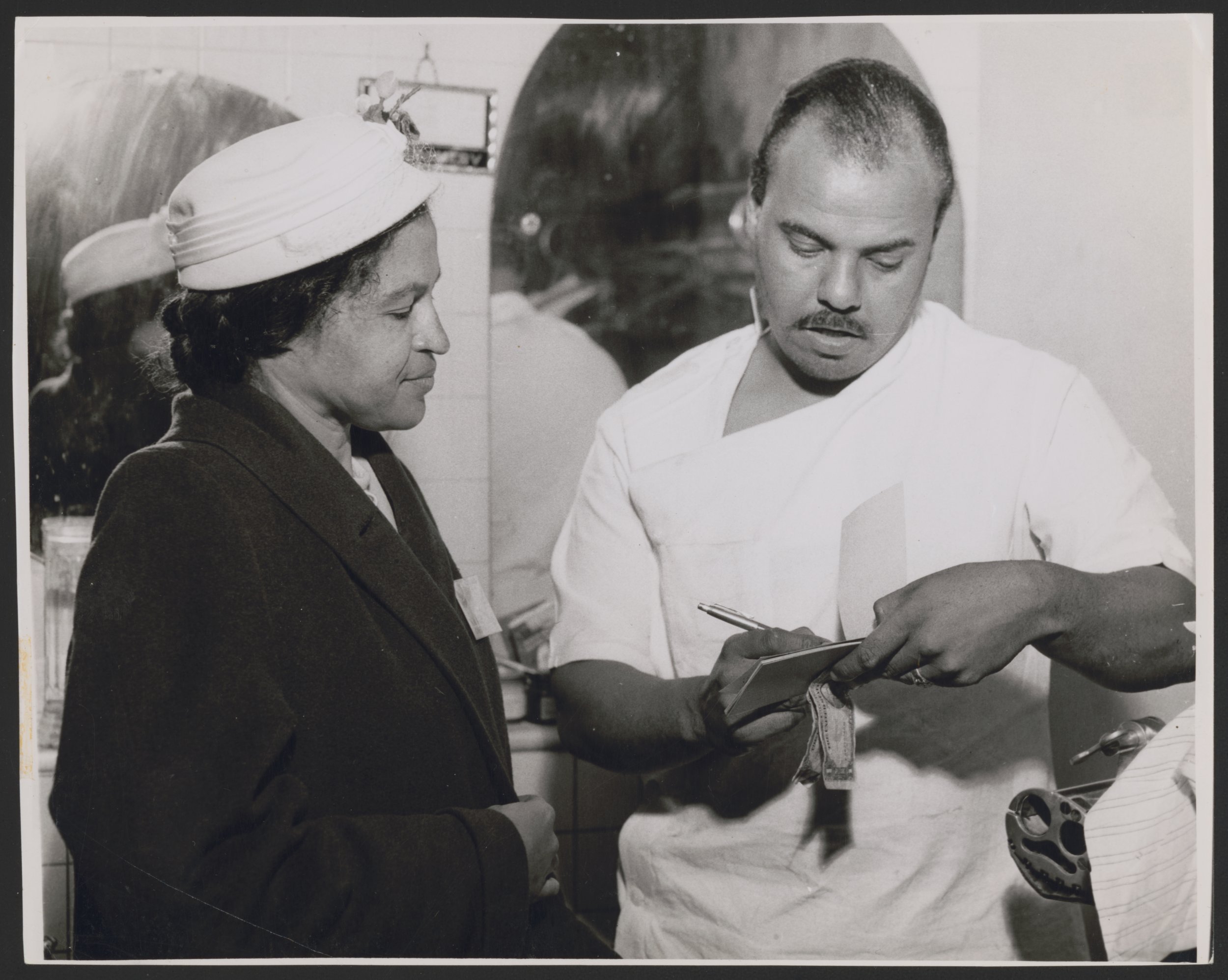 An extensive archive of photographs and documents focusing on the life of Rosa Parks was opened to researchers and members of the public on Wednesday, what would have been the civil rights activist's 102nd birthday.
Housed at the Library of Congress, the The Rosa Parks Collection includes roughly 2,500 photographs and 7,500 documents that provide a "wonderful kind of window" into her life and activism, says Margaret McAleer, a senior archive specialist in the library's manuscripts division.
"As an archivist it was like this wonderful treasure hunt," McAleer says. "[You] get a sense of a woman whose activism spanned decades rather than a single day."
Parks was best known for refusing to give up her seat to a white man on a Montgomery, Alabama bus on December 1, 1955. After her death in 2005, it took nearly a decade for the papers, photographs and other items she left behind to make their way to the public by way of the Library of Congress.
They arrived at the library in October 2014, on long-term loan from the Howard G. Buffett Foundation, which had purchased the materials over the summer.
Included among the papers was correspondence, such as letters from Parks to her husband, Raymond Parks, and to her mother, as well as writings, financial documents and event programs.
Parks was arrested for her refusal to give up her seat, and was taken into custody before being released on bail the same day. Her subsequent trial for violating segregation laws became the impetus for the Montgomery bus boycott beginning on December 5, 1955. E.D. Nixon, who had been head of the state's NAACP, helped form the Montgomery Improvement Association to manage the boycott, and a young Martin Luther King Jr. was named its president.
The boycott lasted until December 20 of the next year, after the Supreme Court's order declaring bus segregation unconstitutional reached Montgomery. Many of the letters and writings in the collection date to this tumultuous decade.
There's "wonderful documentation about her activities, what she was thinking, what she was feeling at that time," McAleer says. The Parks letters and other writings mention her arrest and the bus boycott, and they put those events in the context of an environment governed by Jim Crow laws. She "lets us see the psychological impact of Jim Crow segregation and discrimination in a way that is very compelling," McAleer says.
Parks is often portrayed as a quiet seamstress bullied by the cruel laws of segregation. What emerges from the collection is a more well-rounded portrayal of the activist, she says.
Parks was someone "who wrote at full volume," and often in a way that would put her in danger. "It was her writings that really blew me away," McAleer says, citing as an example an excerpt from an unidentified handwritten note, probably from the 1950s:
Treading the tightrope of Jim Crow from birth to death, from almost our first knowledge of life to our last conscious thought from the cradle to the grave is a major mental acrobatic feat. It takes a noble soul to plumb this line. There is always a line of some kind—color line, hanging rope, tight rope. To me it seems that we are puppets on string in the white man's hands. They say we must be segregated from them by the color line, yet they pull the strings and we perform to their satisfaction or suffer the consequences if we get out of line.
The collection also includes financial documents, like tax returns, that provide concrete evidence of the sacrifice Parks made for her activism. She lost her job as a seamstress at the Montgomery Fair department store shortly after her arrest, and her husband lost his as well.
Soon after the boycott, the Parks decided to move to Detroit, but that city was hit particularly hard by the national recession, McAleer explains. Their joint tax return from 1959 shows a combined income of $661.06, down from $3,749.94 in 1955. In 1965, Representative John Conyers, whom Parks had supported in his election campaign, hired her to work in his district office in Detroit. Parks was able to leave years of poverty behind.
"My goal was always to ensure this historic collection would be made available for the public's benefit so that as many people as possible can learn about Rosa Parks and the sacrifices she made to support the civil rights movement," the collection's owner Howard Buffett, the son of billionaire investor Warren Buffett, said in September when he announced the 10-year loan to the Library of Congress.
As of Wednesday, researchers and members of the public of college age and older who have a Library of Congress reader card can examine the thousands of items that present a fuller story of Parks than could be told before. Selected items will be on display as part of a larger civil rights exhibit between March 2 and January 2016, and two additional temporary displays will be on view during the month of March.