What Safety Measures McDonald's, Chick-fil-A and Other Fast-Food Chains Are Planning Ahead Of Reopening Dining Areas
With dining areas closed in all of America's fast-food chains amid the novel coronavirus pandemic, several of the establishments are preparing to open their doors to customers again.
Old fast-food favorites, such as McDonald's, Chick-fil-A and Panda Express, haven't formally announced when locations will allow visitors to dine in, but several chains have announced the implementation of procedural changes, including updating cleanliness standards, in order to ease concerns from customers and to satisfy safety guidelines across the country.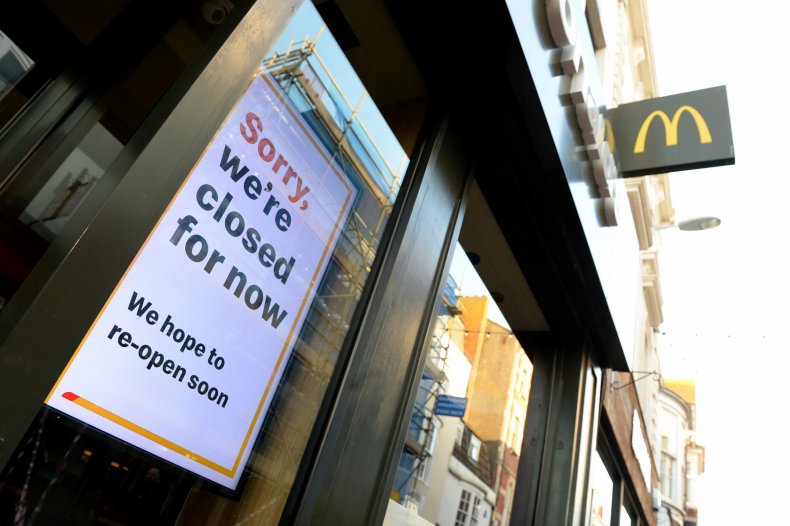 Joe Erlinger, President of McDonald's USA, said in a press release a number of changes will take place in all the chain's U.S. restaurants. Those changes include closing some seating areas to allow for social distancing, frequently cleaning high-touch areas and requiring employees to wear face masks.
"These will serve as a set of nationwide standards for operations across all 14,000 U.S. McDonald's locations," Erlinger said in his statement. "All restaurants must implement these standards, in addition to state and local laws, before reopening a dining room."
The most significant change, for now at least, will be the closing of play areas, which have helped make McDonald's the go-to place for families with young children.
Jose Cil, CEO of Restaurant Brands International, which owns Tim Horton's, Burger King and Popeye's Louisiana Kitchen, said this week that dining rooms in most restaurants will reopen at the discretion of local authorities.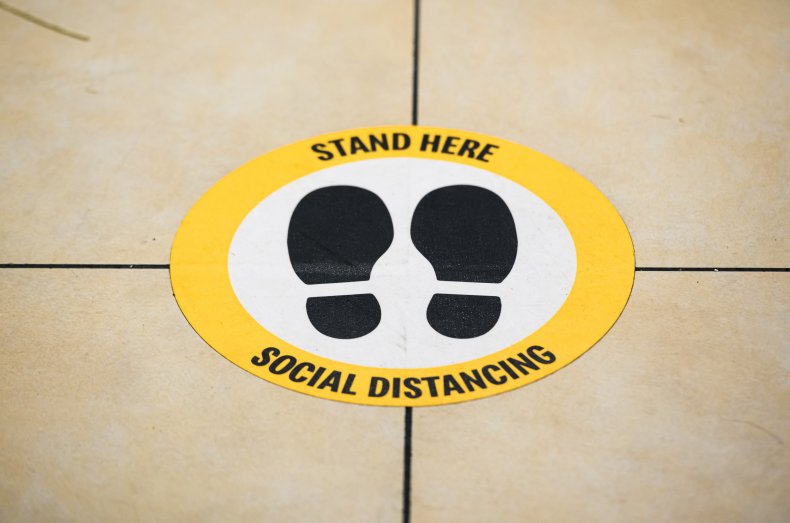 "As we read all the stories about our communities re-opening, all of the focus is understandably on ways to continue to keep us apart. But one of the most normal things in our lives is coming together," Cil said in a press release. "And that often includes sitting down with your family or friends and enjoying a meal together at a restaurant."
Cil said that the company has removed self-serve fountain drinks in its restaurants, added acrylic shields to protect cashiers and will adopt contactless payment services. The group's restaurants have also adopted rules for social distancing in dining areas and employees will be required to wear face masks and latex gloves.
Chick-fil-Abegan offering carry-out service at many of their restaurants on May 1 in addition to drive-thru service. However, the company, which ranks second in the country behind McDonald's in gross revenue, has no plans to reopen dining areas yet.
"Although we are not opening dining room seating or playgrounds just yet, guests may notice changes inside our restaurants including Plexiglas partitions and hand sanitizer stations available for their use," the company said in a statement. "Restaurants will provide contactless ordering and ask guests to practice social distancing as they wait in line."
Other fast-food establishments such as Arby's, Carl's Jr., Taco Bell, and KFC, have not yet announced plans to reopen their dining areas.