What is Sage Burning? Reported Health Benefits and Where to Buy the Herb Burned at Nipsey Hussle's Funeral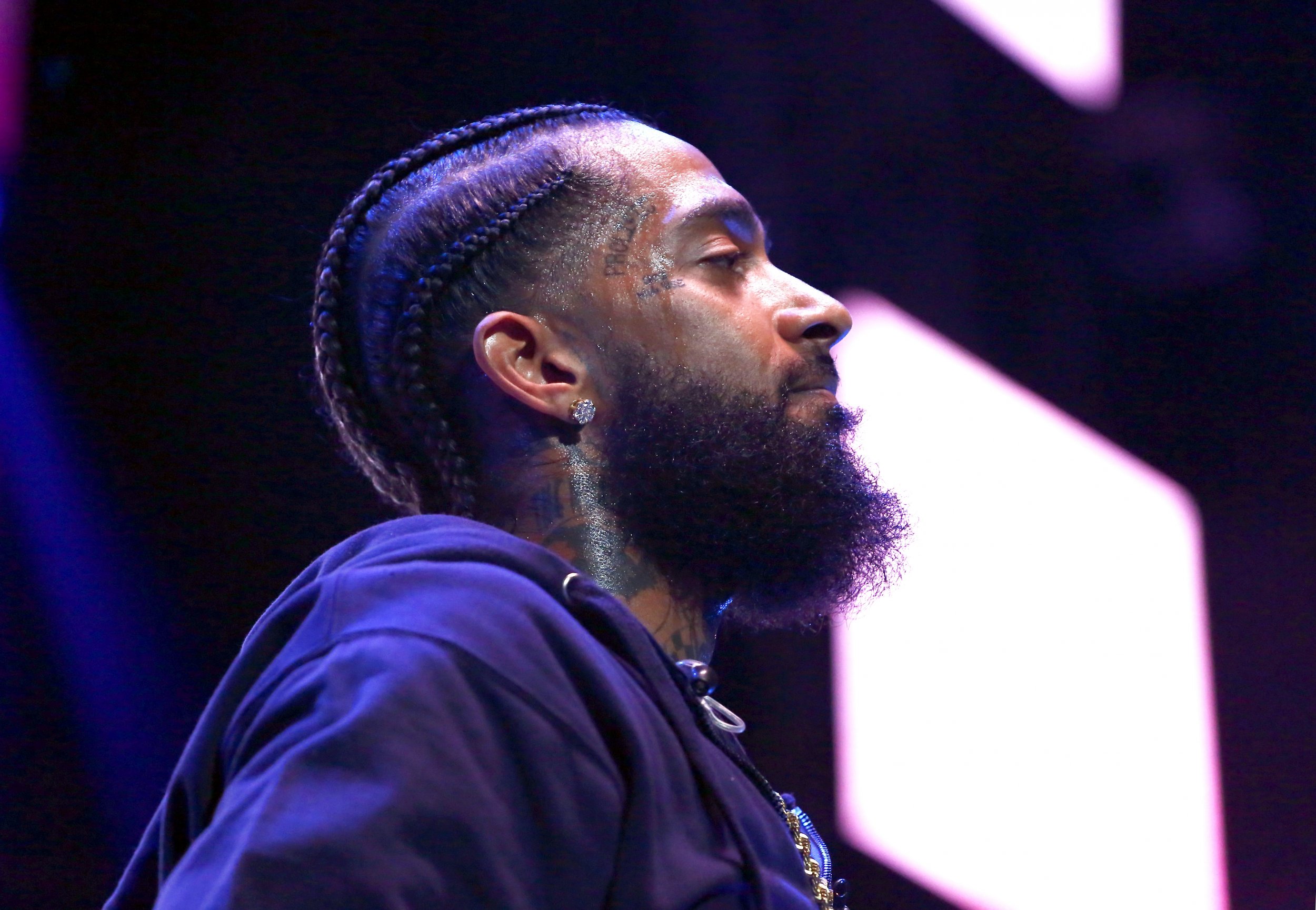 After a young girl burned a sage stick Thursday beside frames with pictures of rapper and entrepreneur Nipsey Hussle following his memorial, searches about sage spiked on Google as curiosity about the ancient ritual surged.
What is Sage Burning?
Sage burning, also known as smudging, is a spiritual practice used within feng shui and Native American traditions. It helps to push away negative energy so it'll be replaced with positive energy.
The practice has become popular among some within the wellness community as it reportedly boasts some health benefits. Healthline claimed smudging can help calm stress, be a mood booster, cleanse certain objects and increase energy levels, among other advantages.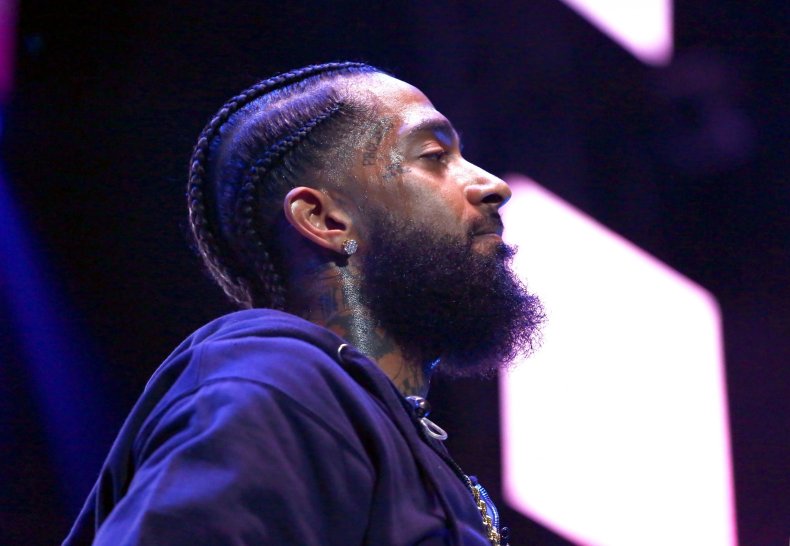 To begin the process, a door or window should be opened before the burning to let out all the negative energy. Once ready, light the sage while holding it at a 45-degree angle. Allow it to burn for 20 seconds before blowing out the flame. From there, clear the space with the sage. Conclude the process by burning incense, which will bring in positive energy.
Where to Buy Sage for Burning
It's important to know which sage is the best to purchase. While retailers like Amazon and Urban Outfitters sell sage, energy practitioner Colleen McCann told Vogue in 2016 that "large commercial vendors aren't really concerned with buying a high-quality sacred and ceremonial product that has been ethically sourced." She compared the process of buying sage to how one should purchase organic food.
"The type of sage you want to buy is called 'California White Sage' or 'White Sage Smudge Stick,'" said McCann. "Do not use the regular old sage in your kitchen. You want to buy high-quality, ethically cultivated sage. Shamans Market or Taos Herb are both great places to shop."
What Lauren London Said About Nipsey Hussle's Sage Burning
Actress Lauren London was Hussle's girlfriend. When she spoke about him during his three-hour memorial service at Los Angeles' Staples Center on Thursday, The Game alum revealed Hussle would incorporate sage burning into his daily routine.
"He was the strongest man that I ever knew. A gentle father, a patient leader, a divine light. He was brilliant. He researched everything, completely self-taught, constantly seeking knowledge," the 34-year-old actress said.
"He would go to bed and listen to these audiobooks in his headphones and I would tease him but that really was what I thought was the coolest s*** ever about him," London continued. "He would wake up in the morning and play music for the kids and light a sage and burn it around the house, just to make sure that our energy going outside would be uplifting and we could handle the day."
Hussle died on March 31 after being shot to death outside of his local business, The Marathon Store. He was 33.