What Is Sara Netanyahu Accused Of? Israeli Prime Minister's Wife Charged With Fraud
Sara Netanyahu, the wife of the Israeli Prime Minister Benjamin Netanyahu, has been accused of fraud over the alleged misuse of state funds.
The indictment at Jerusalem Magistrate's Court states that Netanyahu told government staff to order meals worth 350,000 shekels ($96,000) from gourmet restaurants between 2010 and 2013. Prosecutors say she also paid $10,000 for private chefs.
This violated rules that barred meals being ordered from outside when a cook was on staff, Haaretz reported.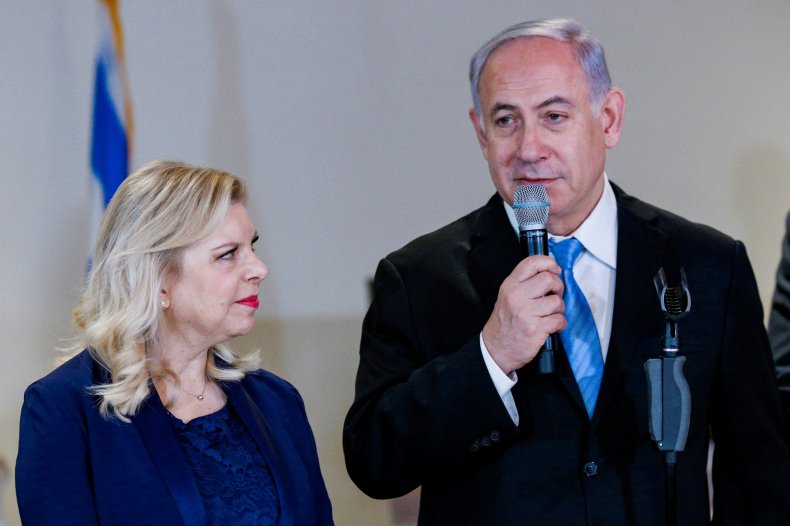 She allegedly told staff to hide the fact that cooks were employed in the residence "so that this won't be found out by the treasury and the office manager."
Also indicted is Ezra Saidoff, the former director general of the prime minister's office. Saidoff and Sara Netanyahu face charges of aggravated fraudulent receiving of an item or items, of fraud and breach of trust. Saidoff was also charged with falsification by a public servant.
The prime minister's wife has long faced allegations of abusive behavior and living extravagantly in a manner out of touch with the general public.
Her husband also faces several police investigations into alleged corruption, including claims he and his family received $285,000 worth of luxury cigars, champagne and jewelery from wealthy personalities for financial or personal favors.
Benjamin Netanyahu has been interviewed three times by police over alleged involvement in the Case 4000 corruption scandal. It follows claims that the news website Walla, owned by Bezeq Telecom, gave the government favorable coverage in return for regulatory benefits.
The prime minister has denied the allegations and has accused of being the victim of a "witch hunt." Serving his fourth term as Israel's leader, his right-wing Likud party is riding high in opinion polls.
This story has been updated to include details of corruption claims against the prime minister and his denial of allegations against the couple.