What Sasha And Malia Obama Have Been Up To Since Leaving The White House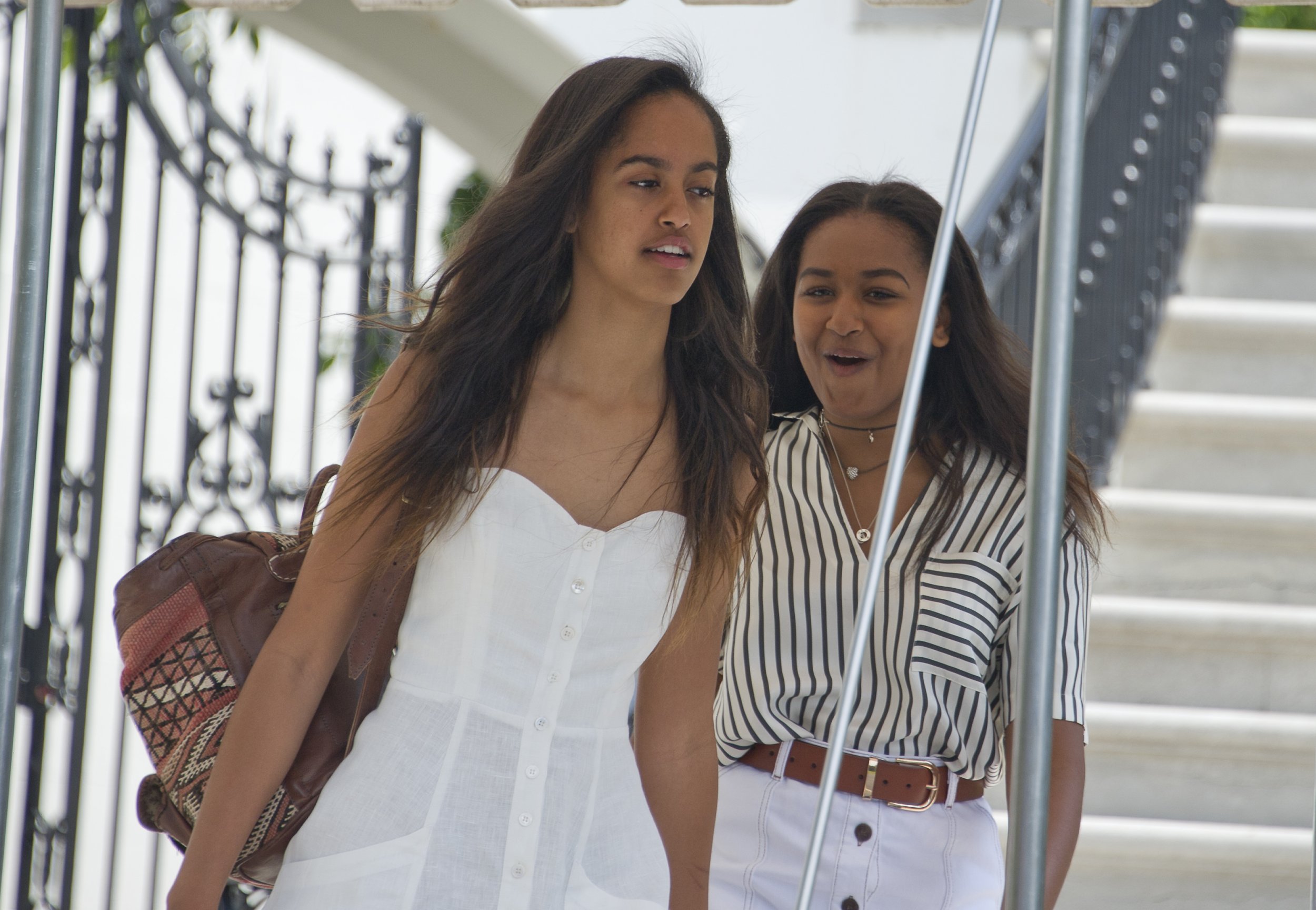 Since leaving the Obama White House, their home for eight years, the two former first daughters have led largely normal lives as teenagers from an influential and wealthy family—and the world has watched with fixation.
Here are some of the things President Barack Obama's two daughters, Malia, 19, and Sasha, 16, have been up to since he left office in January:
Malia Interned at the Weinstein Co.
In May 2016, the White House announced Malia's decision to take a gap year before attending Harvard in fall 2017. Shortly after the president's term ended, his eldest daughter landed an internship at the New York City office of the film studio co-founded by Hollywood producer Harvey Weinstein. She worked in the company's production and development department and was tasked with "reading through scripts and deciding which ones move on to Weinstein brass," months before the producer and major Democratic donor was accused in early October of sexual harassment over three decades.
Barack, whose campaign received donations from Weinstein, did not comment on his daughter's internship.
Sasha Celebrated Her Sweet 16
Sasha, who studies at "the Harvard of Washington's private schools," Sidwell Friends School, turned 16 on June 10 but had her party in May, according to photos leaked on social media. The youngest daughter reportedly wore a long, satin red dress by designer Jill Stuart that Nordstrom and Revolve carried online for $398 and $286, respectively.
Malia's Dating and Smoking Reports Go Viral
In November, reports emerged that Malia was dating fellow Harvard student Rory Farquharson, the British son of an investment manager. TMZ published a video of her kissing Farquharson, also 19, during a football game between Harvard and Yale.
A video also emerged of Malia blowing smoke rings, leading some social media users to call her awesome, lament her lack of privacy or compare her to President Donald Trump's sons.
First daughter Ivanka Trump came to her defense, tweeting, "Malia Obama should be allowed the same privacy as her school aged peers. She is a young adult and private citizen, and should be OFF limits."
Former first daughter Chelsea Clinton followed suit shortly after, tweeting, "Malia Obama's private life, as a young woman, a college student, a private citizen, should not be your clickbait. Be better."
They Seem All (Malia) or Almost All (Sasha) Grown Up
A family picture that Barack tweeted on Christmas morning showed his eldest in a white dress and his youngest in a black dress, both looking sharp and more grown-up compared with their days in the White House.