My Wife Never Makes Effort on my Birthday—What Should I Do?
Dear Newsweek, my wife has not given me even a card for my birthday nor Christmas since we were married over a decade ago. We have been together over 15 years. It's not that she doesn't celebrate birthdays, Christmas or anniversaries, because she always puts in her requests. She does cook on those days, but it is always her favorite meal. When questioned about this she always has an excuse. I'm running out of patience.
Consider Whether There's a Deeper Problem
Marisa Peer is a world-renowned therapist and best-selling author who has developed a therapeutic method called Rapid Transformational Therapy (RTT)
While it can feel like a lack of effort on a partner's part when they fail to get you a card on special occasions, you have to firstly ask yourself why this bothers you so much? Is it about a token gesture or is it part of a deeper issue in your relationship?
A card or a gift is a great way of showing that you care but in a relationship gestures shouldn't just be limited to birthdays and Christmas. Consider whether your wife demonstrates her love for you in other ways in your relationship throughout the year?
When our needs aren't being met in a relationship, it's often easier to focus on specifics like birthday celebrations resulting in deep-rooted resentment which continues to simmer and grow. Communication is critical to a healthy relationship.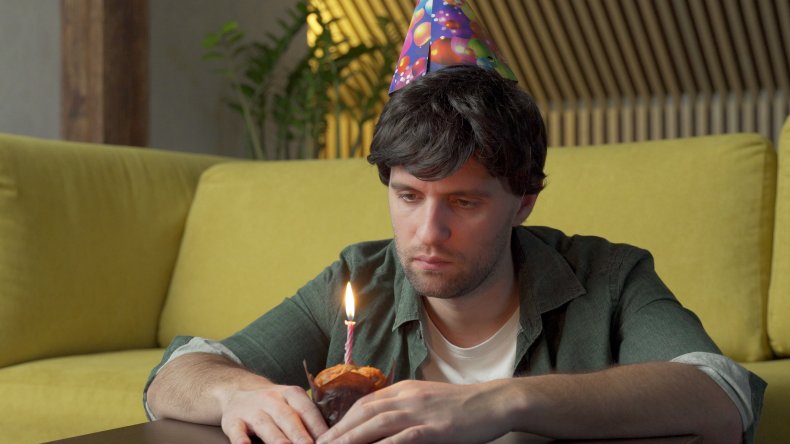 So if you feel that your needs aren't being met, pinpoint what is missing and sit down with your partner to explain how you feel and what's bothering you. It shouldn't be confrontational but a safe space for both of you to share how you feel.
Start with 'I feel hurt or ignored when...' rather than "you hurt me when, you ignore me by..' use only constructive criticism. You mentioned that she puts in her requests for birthdays and Christmas, but do you do the same? If not, perhaps she simply thinks that these types of occasions aren't as important to you?
Often women think that men don't put as much emphasis on these things, so it is important that you tell her how you feel. As you ignored it for so long you have enabled her to think you don't mind. If after having a frank conversation and agreeing a way forward, you find things don't change and you are still being ignored, this could suggest a bigger issue.
Consider how you can work together to move forward in the relationship if that is what you both want. Consider seeking help from a counselor. Ask your wife how you can be a better husband to her which allows you to then tell her how she can be better for you.
You might discover things about your wife that you realize are never going to change. If she has narcissistic tendencies for example, no matter what the occasion, she will always make it about her and there will be a rationale (excuses), however convoluted, as to why you are not being allowed to have a say in things—even choosing what you'd like to eat on your special day.
Alternatively, counseling might reveal the issue is more about your own insecurities in a relationship. If that's the case, a Rapid Transformational Therapy session could help you get to the root cause of what's behind this and give you the insight you need to help you move forward.
A good relationship is where partners feel their needs are heard and met but this can't happen until you can express your needs.
Don't Expect Your Spouse to Read Your Mind
Bestselling author and relationship recovery expert, Sara Davison, best known as The Divorce Coach, is a qualified neuro-linguistic programming (NLP) Master Practitioner with 27 years of experience in relationship coaching
I hear this a lot with my clients because, whilst some find it manageable at first, it becomes a point of resentment over time—especially if there are other areas of the relationship that are not working.
Special occasions mean different things to us all. For some people they genuinely don't realize the hurt caused by not making that special effort. If they really understood then perhaps they would do more, but it just doesn't come naturally for them.
Of course, for some, they are just plain selfish and simply don't care about the impact of their actions. I would address the issue by explaining how her actions make you feel rather than questioning why she didn't do what you had hoped for.
This way she has the opportunity to fully understand your position and make a change. I've yet to meet a spouse who can read minds, but I've met so many people who expect their partner to just know what they need, or who push away their own needs as a way to feel invulnerable. Ultimately good communication is essential for a healthy relationship.
Newsweek's "What Should I Do?" gathers experts to advise a reader on an issue they're having in their personal life. If you have a WSID dilemma, let us know via life@newsweek.com. We can ask experts for advice and your story could be featured on Newsweek.
Update 05/07/22, 8:40 a.m. ET: This article was updated to alter Sara Davison's credit.