What Is Snack? This Dating App Aimed at Gen Z Is Inspired by TikTok
Do you hate dating apps like Tinder and Hinge, but love TikTok? Tired of swiping through profiles where it's impossible to tell who the eligible user you're looking to connect with is? Then Snack may be the app for you. The dating site was inspired by the short-form video app and aimed at Generation Z (folks between 18 and 24 years old).
Instead of uploading pictures for other users to swipe through, Snack users upload videos to present themselves. Each video when presented in feed marks the Snack user's handle, location, and age.
In order to use the app, folks scroll through a feed of videos, similar to Instagram and can Like videos they see. After a video is Liked, users can write something in the comments of the video. After two users like each other's videos, direct messages are accessible between them for communication. Unlike Tinder, where users swipe left or right to get matched with others on the app and then open direct messages, Snack lets users wade into flirting with Likes and Comments. Additionally, Snack won't cost users anything.
According to Snack's website, "video promotes authenticity, transparency, and trust," and their users can build "meaningful connections." TechCrunch notes that the app has no location filtering for users to focus in on people in their area, but a lack of location filter will give folks a diverse set of people to interact with. Snack is also currently developing different editing features for their users, this way they can get as creative as possible when presenting themselves online.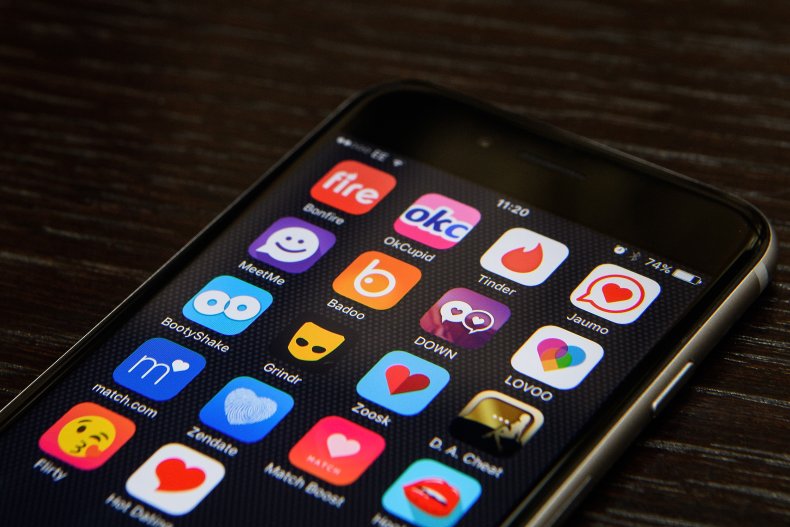 Founder Kimberly Kaplan wrote to Newsweek about how Snack came to be. "One day, I was scrolling through videos on TikTok and started to see these dating like profiles in my feed. I had this lightbulb moment where I realized people were trying to date on TikTok, but it's fundamentally not built for it," she explained.
"You don't know if someone is single, how old they are, where they are from and then how do you slide into their DMs? That's when Snack was born."
Kaplan also noted that Snack gives users a chance to present their authentic self with video. During the pandemic, users are "craving" different ways to express themselves, and a video can make a better first impression than a photo can.
"While dating apps have tried video before, now is the right time for disruption," she wrote. "TikTok taught people how to create compelling 15- and 30-second videos of themselves and that opens the door for a more authentic video first dating experience like Snack. Imagine showing off your guitar or singing skills through videos instead of taking a selfie, it's a new way of expression that everyone is craving particularly in a world of Covid dating."
Snack is currently available for download on the App Store.