What Is 'Snow Crash'? Twitter Compares Facebook's 'Metaverse' Announcement to '90s Novel
Twitter users have compared Facebook's newly unveiled "Metaverse," a virtual reality social space, to the Metaverse in the 1992 dystopian science-fiction novel Snow Crash. The novel's author has disavowed any relationship to Facebook's new venture.
On Thursday, Facebook CEO Mark Zuckerberg announced that Facebook's parent company would change its name to "Meta."
He said the company would focus primarily on providing a virtual reality social space called the Metaverse, which people will access using multi-functional, virtual reality goggles. The goggles, still in development, would be able to detect physical movements and sounds as well as play back audio while people interact in visual and virtual online spaces.
The term Metaverse was first coined by science-fiction author Neal Stephenson in his 1992 novel Snow Crash. In Stephenson's novel, the Metaverse is a shared virtual space that connects all virtual worlds using the internet and augmented reality. Augmented reality is a technology that superimposes computer-generated images over a user's view of the real world.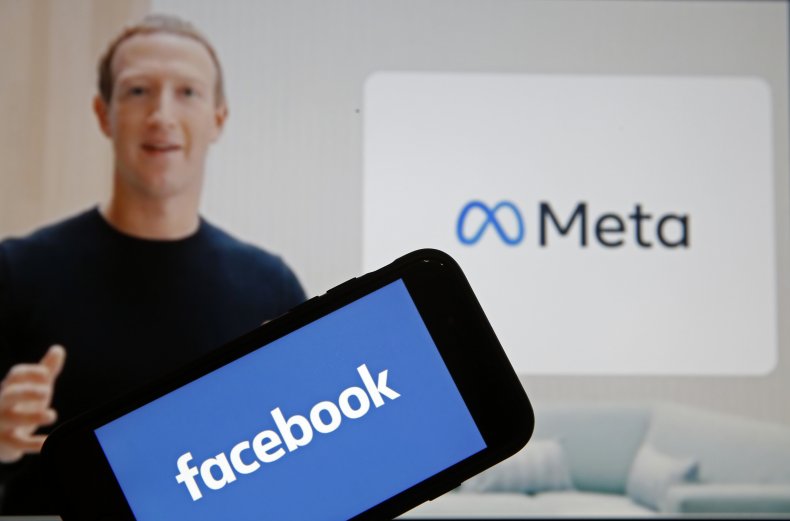 In Stephenson's Metaverse, users are represented by controllable avatars that can appear in virtually any form. Users can access the Metaverse using personal equipment or public ports that cause people's avatars to appear in low-quality forms.
Zuckerberg's Metaverse will also allow people to represent themselves in avatar form. However, at Thursday's unveiling, Zuckerberg's avatars only seemed to resemble actual human bodies. Since the technology is still being developed, it's unclear how poor internet connections might affect avatar appearance.
It's worth noting that Stephenson's novel is a cyberpunk dystopia in which the Metaverse offers a dangerous escape from a world overrun by corporate mafia, mercenary defense forces and sovereign gated communities protected by armed guards.
In the world of Snow Crash, refugees emigrate from countries wrecked by economic inflation, and the U.S. government has largely given up most of its power, occupying itself with work that is irrelevant to real-world needs.
The title of Stephenson's novel refers to a dangerous occurrence in his Metaverse. When a person's connection in the Metaverse is corrupted by a computer virus, a digital drug or a hacking attack, it can cause the user to "snow crash," effectively harming their online avatar and inflicting brain damage upon the real-world user. Stephenson said he took the name of his book from the image of black-and-white static appearing on a broken TV set.
"Since there seems to be growing confusion on this: I have nothing to do with anything that FB is up to involving the Metaverse, other than the obvious fact that they're using a term I coined in Snow Crash," Stephenson wrote in a tweet published October 29. "There has been zero communication between me and FB & no biz relationship."
Nevertheless, numerous Twitter users have noted the similarities between Stephenson's Metaverse and Zuckerberg's.
A Twitter user named Mr Blasczyk, "Is it just me, or did @nealstephenson get *everything* right in Snow Crash? The corporation-states, the metaverse, all of it. Almost 30 years ago... I love a good future dystopian novel, but this one is eerily prescient."
Twitter user Morgon Newquist wrote "Snow Crash is coming" and included still images from Zuckerberg's presentation on the Metaverse.
Journalist David M. Perry wrote, "The #metaverse in snow crash was part of an extreme dystopia fueled by unregulated corporate takeover of all basic government functions on a for-profit basis!"
A user named Seltzer_Cat posted, "I remember reading that Zuckerberg's favorite book was Snow Crash and it's really amazing he's just going to spend all his money recreating a dystopia replete with homeless people jacking into the Metaverse from storage units outside a Pizza Hut enclave".
Another Twitter user Rylie, legally wrote, "This has been all I've been able to think about as everyone discusses Facebook's new direction. Yes, the future in Snow Crash was a dystopian one that we shouldn't be aspiring to, despite getting close to having the tech to build it."
In August, Min-Liang Tan, CEO of the gaming company Razer, said the COVID-19 pandemic helped bring an influx of new people into the proverbial Metaverse. As businesses and social spaces shut down, he said, millions of people spent their time indoors and felt more willing to explore futuristic virtual communities.
Update (10/29/2021, 8:45 p.m.): This article has been updated to include a tweet from Stephenson.