What Is the Song in the iPhone X Commercial? Listen to 'Best Friend' by Sofi Tukker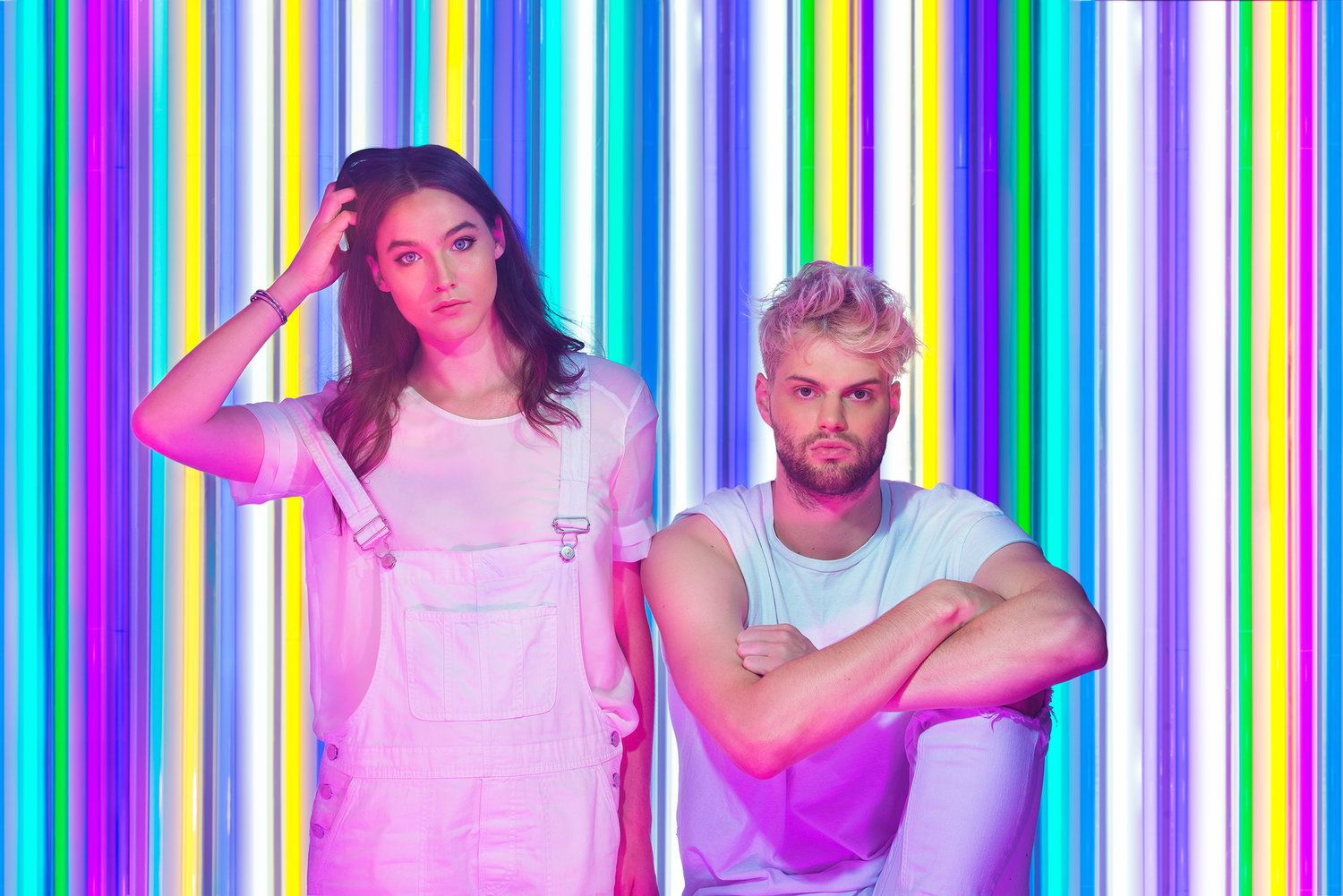 When Apple unveiled its iPhone X to the world, it also exposed a global audience to a catchy new tune from the New York musical duo Sofi Tukker.
The house/dance group—Sophie Hawley-Weld and Tucker Halpern—provided the soundtrack to the advertisement introducing the next-generation smartphone with their new song "Best Friend." The ad has been viewed nearly eight million times on YouTube since Tuesday's Apple Event.
"Best Friend" features no less than three collaborators in addition to Sofi Tukker: Nervo, The Knocks and Alisa Ueno.
Listen to the full song below:
For a young band like Sofi Tukker, having their song attached to one of the most-watched events of the year was a pretty monumental moment.
The band wrote on Twitter:
Collaborators The Knocks said they were "overwhelmed" by the flood of comments about the song being featured in the Apple ad:
Hawley-Weld and Halpern met as seniors at Brown University, when they were both on the bill for a performance at an art gallery.
"I was playing acoustic bossa nova music in a trio and Tucker was the DJ that night. He came early and saw what we were doing and ended up remixing one of my songs on the spot.... We have been working together ever since," Hawley-Weld told the Huffington Post last year.
Halpern added: "Her songs were beautiful but painstakingly slow, so I had to spice it up a little and it ended up sounding really cool."
The band are signed to Ultra Music, the record label that is also home to Steve Aoki and Kygo.
In February, Sofi Tukker earned their first major breakthrough when their song "Drinkee" was nominated for best dance recording at the 2017 Grammy Awards.
"It was the first song we wrote. It's why we started the band, really, because we believed in the vibe," Halpern told Billboard. "I'm really grateful that people felt like it was impactful, and it's been more impactful to more people than we thought it would."
Listen to "Drinkee" below: