What Is 'Songland'? How To Watch Former 'The Voice' Judge Adam Levine's Songwriter Talent Show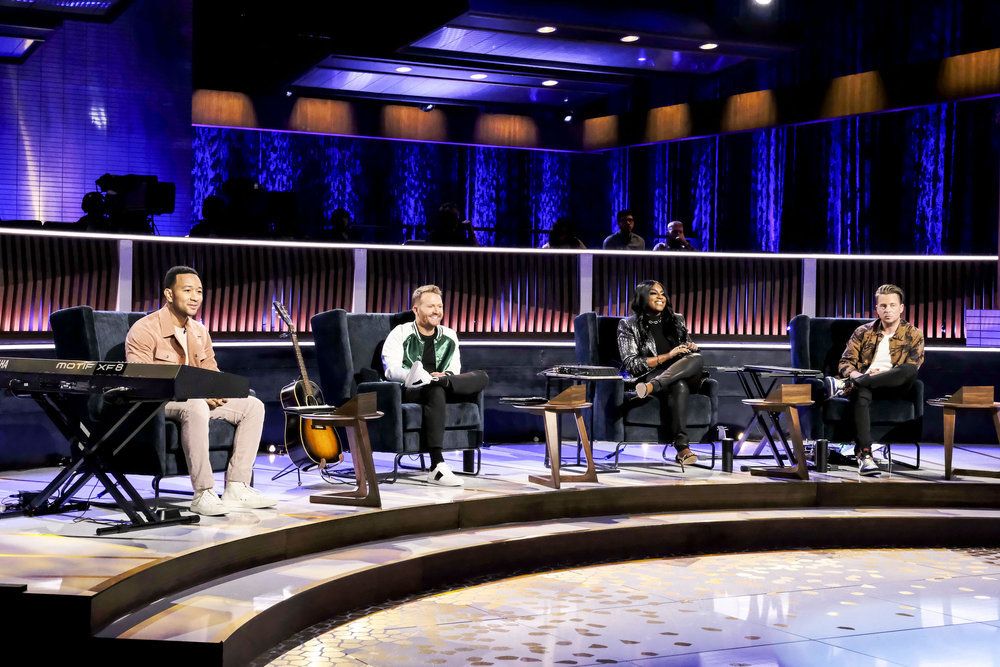 Taking on a much different approach to current reality talent shows on television, Songland gives undiscovered songwriters the opportunity to pitch their original song to a panel of celebrity judges–including Macklemore, The Jonas Brother, Meghan Trainor, will.i.am and plenty more.
Backed by former The Voice judge Adam Levine, Songland will present a new A-list musician each week for the songwriter to cater their creative talents to. Pairing each songwriter with one of the three producers–including three-time Grammy winner Ryan Tedder; Grammy-nominee Ester Dean, songwriter of hits for Rihanna and Katy Perry; and Grammy-winning country music icon with 38 No. 1 records Shane McAnally–the songwriters tailor and evolve their songs to perfectly fit the artists, who will choose one winning song to record and release worldwide, according to the show's description.
"It's pulling back the curtain on how hit records and songs are actually made," Tedder said in the show's promo. "This is a show that I would've killed to submit a song for when I moved to L.A."
Songland's premiere comes just four days after Levine announced his departure from The Voice after 16 seasons. As previously reported, Levine's exit came as a surprise to many, particularly fellow judge and frenemy Blake Shelton, with whom Levine would often playfully feud with on the show.
"Having a hard time wrapping my head around @adamlevine not being at @NBCTheVoice anymore. After 16 seasons that changed both of our lives. I only found out about this yesterday and it hasn't set in on me yet. Gonna miss working with that idiot," Sheldon wrote on Twitter on Friday.
Judge Kelly Clarkson also responded to the news via Twitter Friday: "Found out last night about @adamlevine leaving The Voice & while I get that he's been doing the show 4 a while & wants to step away, it will be weird showing up 4 work & he's not there To start an amazing show from the ground up is a big deal!"
It isn't clear what the exact reasoning behind Levine's sudden departure of the show is (maybe to focus on being an executive producer of Songland?) but the Maroon 5 singer took to Instagram to write a lengthy caption of the "life-shaping experience" the show was over the past 8 years.
"It went on to be a life-shaping experience that will be close to my heart forever. Thank you, NBC for signing me up," Levine wrote. "I am truly honored to have been a part of something I'll always cherish for the rest of my life."
Songland premieres Tuesday night at 10 p.m. ET on NBC.