What Is the SpaceX Falcon 9 Rocket? Elon Musk May Have Lost a Secret U.S. Spy Project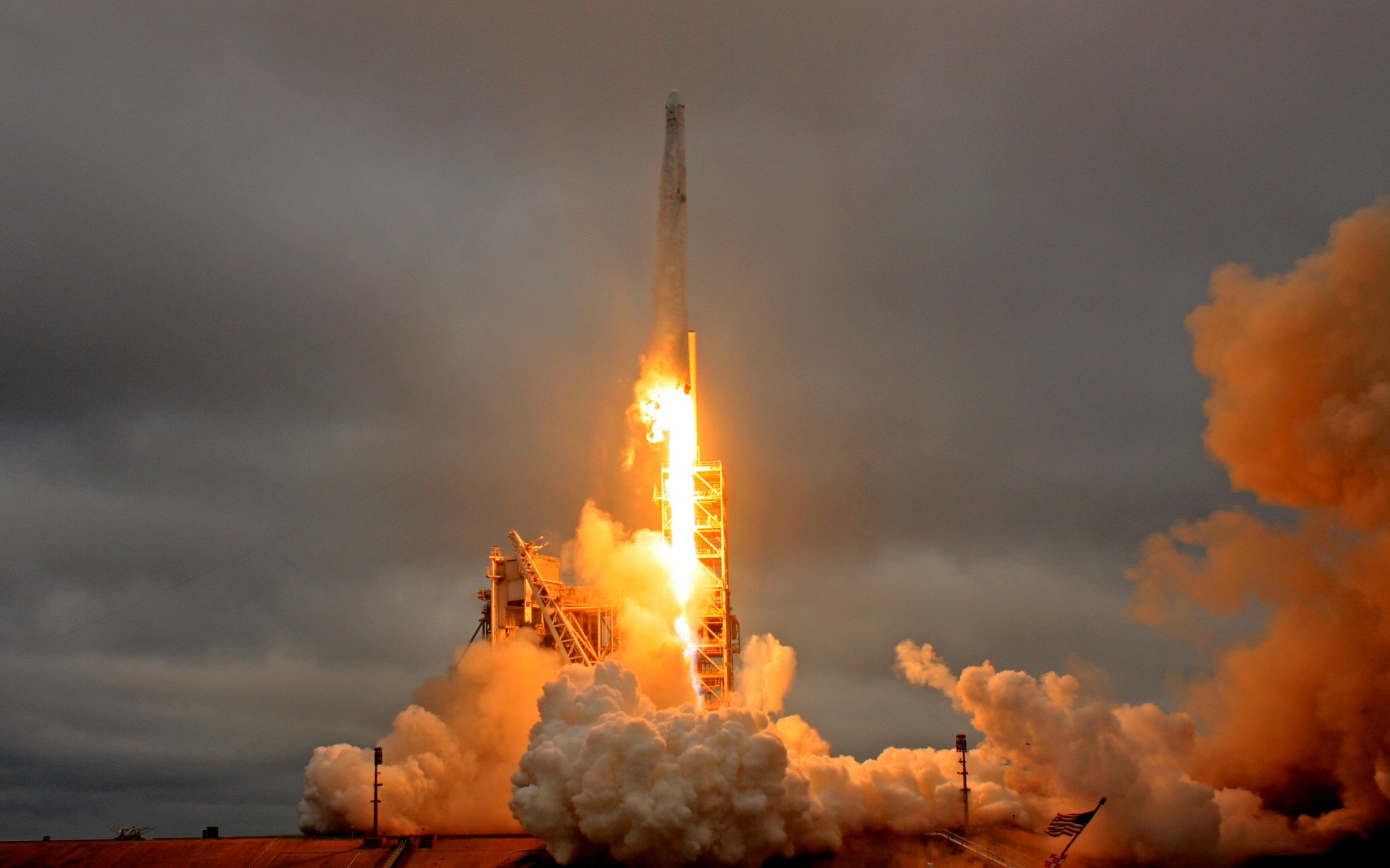 A highly classified and multibillion-dollar U.S. spy satellite atop a SpaceX Falcon 9 rocket is presumed to have been destroyed, never reaching orbit on its Sunday launch, according to news reports.
Launched from Florida's Cape Canaveral Air Force Station with a secret mission code-named Zuma, the satellite likely plummeted back into the atmosphere after failing to separate from the rocket, according to The Wall Street Journal.
Reports have said that defense contractor Northrop Grumman Corporation—which built the satellite—chose Elon Musk's SpaceX as its launch vehicle.
"For clarity: after review of all data to date, Falcon 9 did everything correctly on Sunday night," Gwynne Shotwell, president and chief operating officer for SpaceX, said in an emailed statement to Newsweek.
"If we or others find otherwise based on further review, we will report it immediately," Shotwell said. "Information published that is contrary to this statement is categorically false. Due to the classified nature of the payload, no further comment is possible."
According to Shotwell, data already reviewed has showed that "no design, operational or other changes are needed" that would impact further launches.
With a price tag of $62 million, the Falcon 9 was designed as a two-stage rocket, becoming the world's first orbital-class rocket with reflight capability. Upon re-entry into the earth's atmosphere, most rockets burn up, while Falcon 9 was built with a heat shield able to withstand the melting of its metallic exterior.
Last March, a Falcon 9 was relaunched into space—the first time an orbital rocket was reused.
"It means you can fly and refly an orbital class booster, which is the most expensive part of the rocket," founder Elon Musk said at the time of the launch.
Billionaire Musk, who founded the Hawthorne, California–based SpaceX, has since hailed the milestone as a savings deal for the space industry.
In the past, orbital rockets had a one-time lifespan, and each mission required an entirely new rocket built.
Posted late Monday night in its official Twitter feed, a SpaceX picture showed the Falcon 9 launch and its first-stage landing.
Falcon Heavy—a modified variant of the Falcon 9 and equal to approximately eighteen 747 aircraft at full power—is due to be rolled out at the Kennedy Space Center in Cape Canaveral, Florida, for static fire tests later this week.
That dress rehearsal is critical because it will indicate whether the rocket would be ready to launch.
Touted as the world's most powerful rocket, its mission from the beginning sought to transport humans into space, possibly reopening the once-manned missions to the Moon and carving new paths to Mars.
Last May was the first time SpaceX launched its first satellite for the U.S. military with its Falcon 9 rocket.
In May 2015, the U.S. Air Force privately certified SpaceX to launch U.S. military and spy satellites, breaking a monopoly by United Launch Alliance, a joint venture of Lockheed Martin and Boeing.